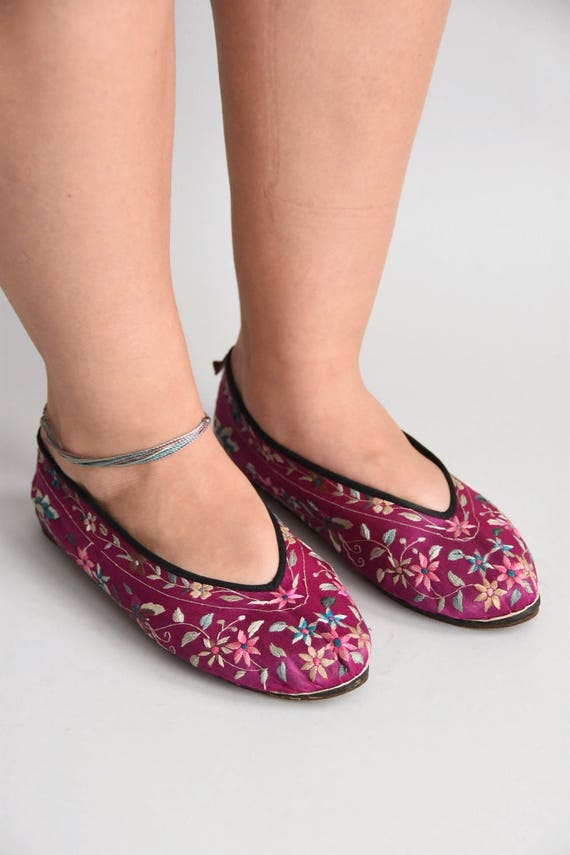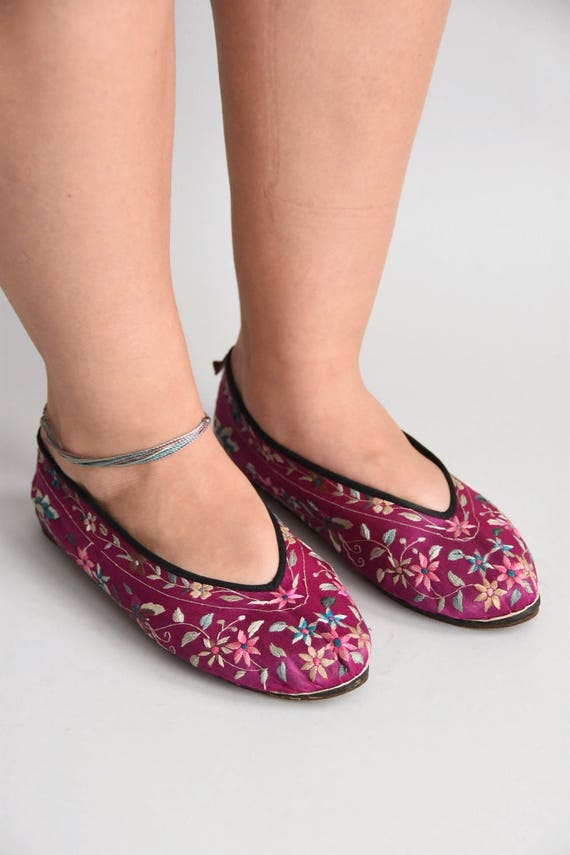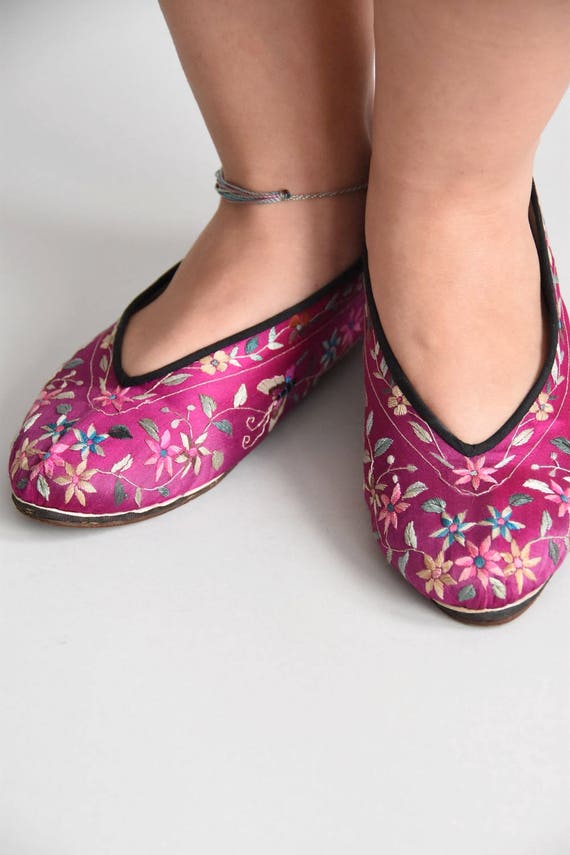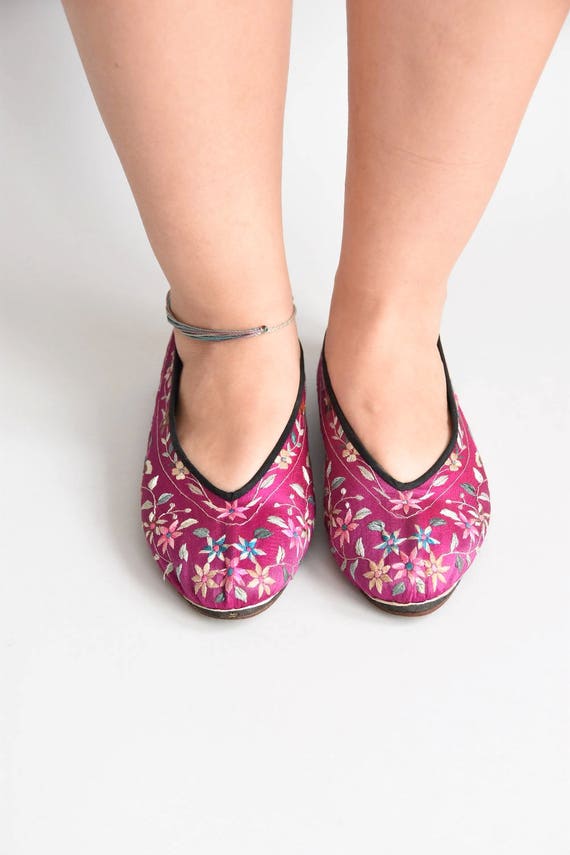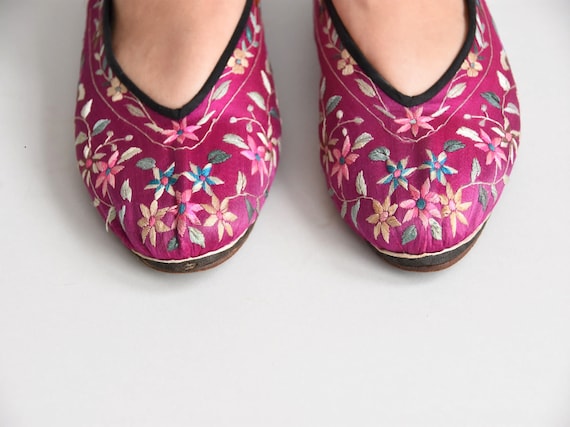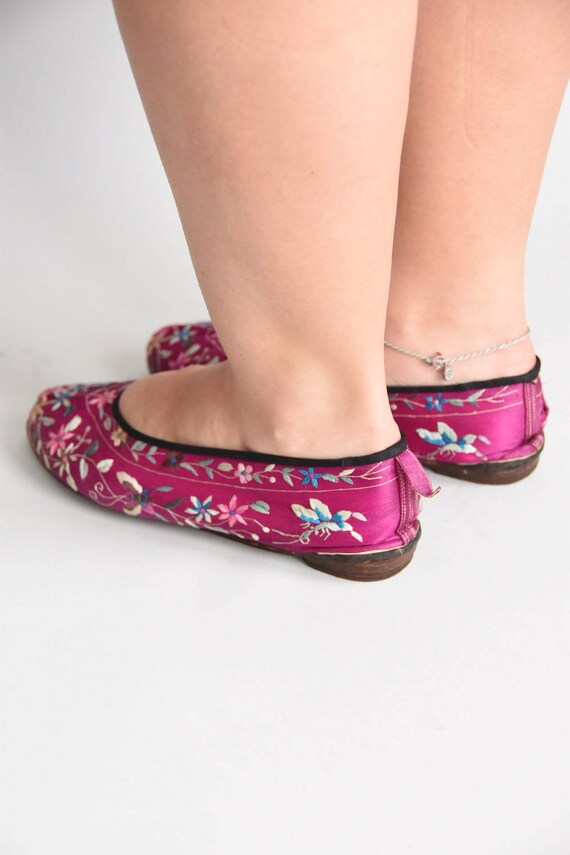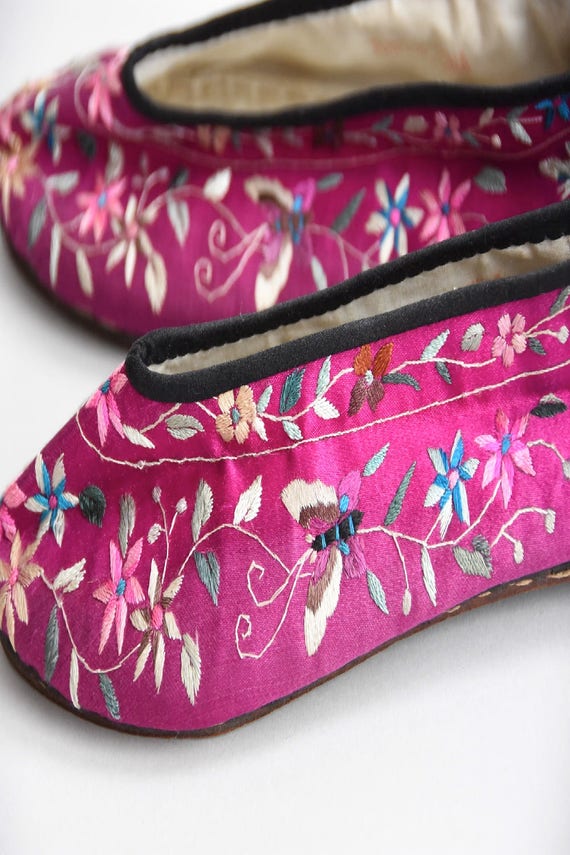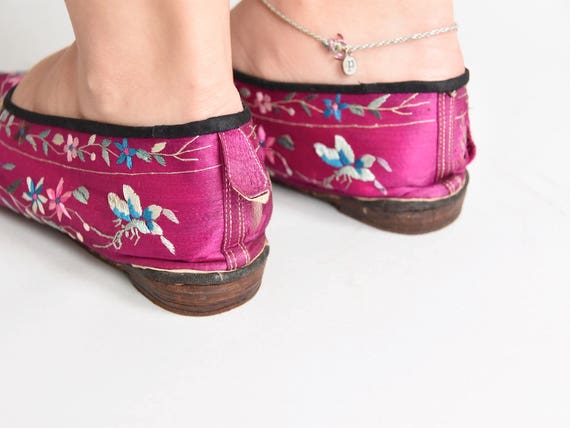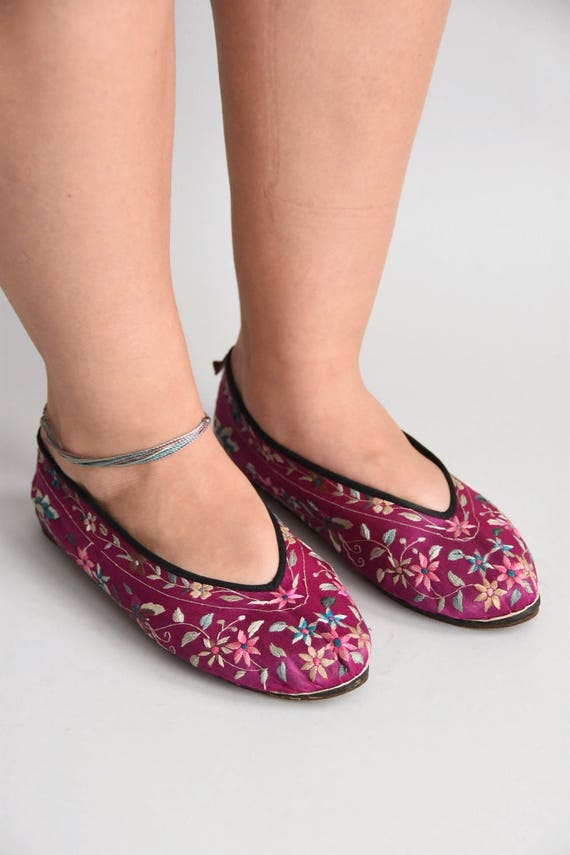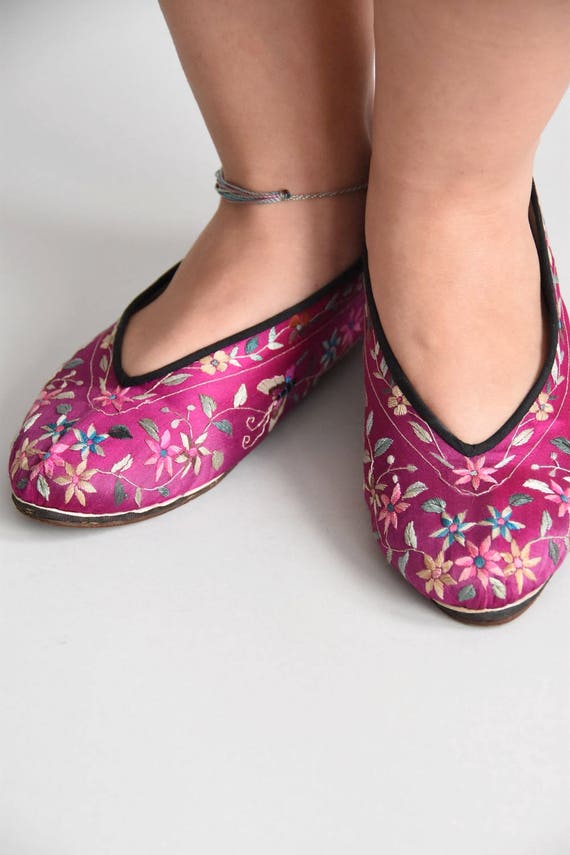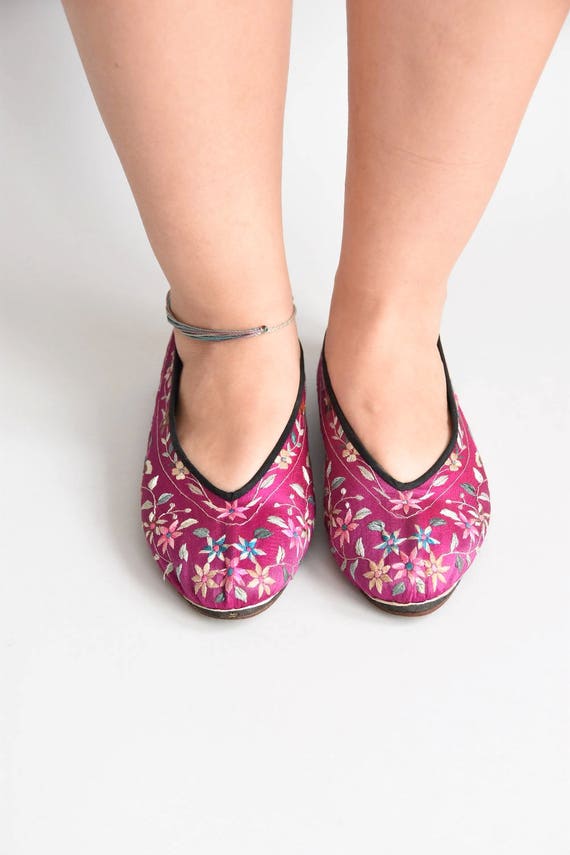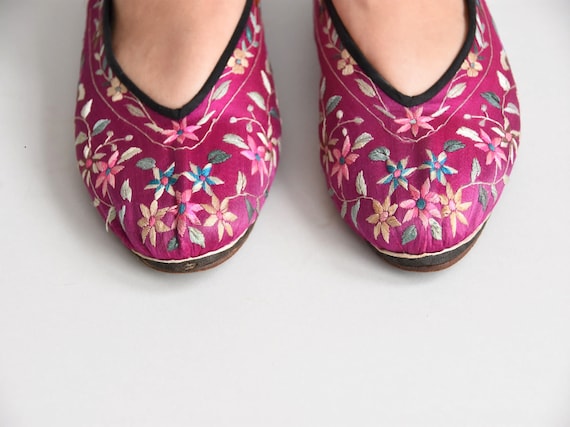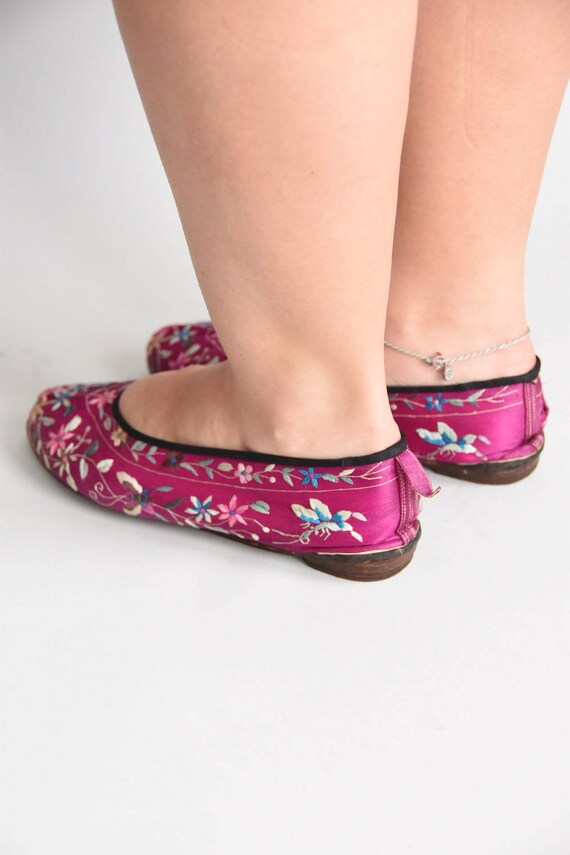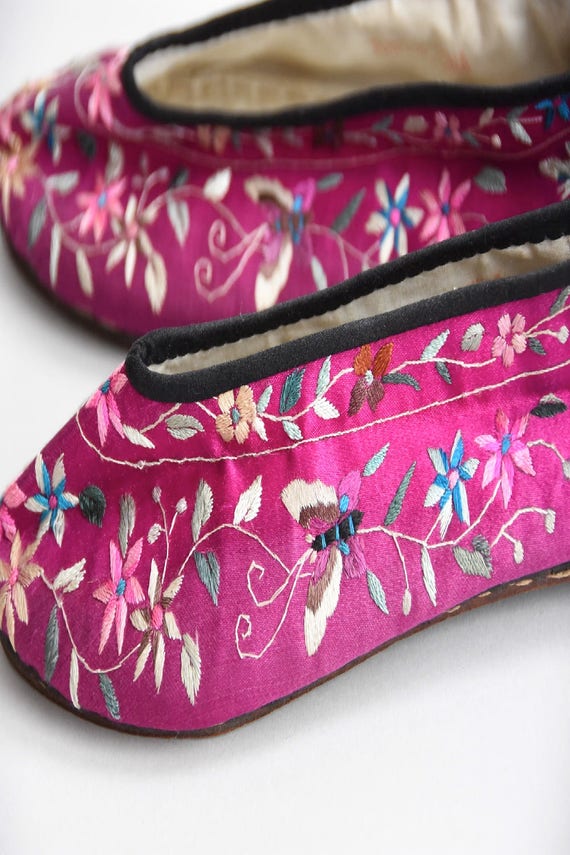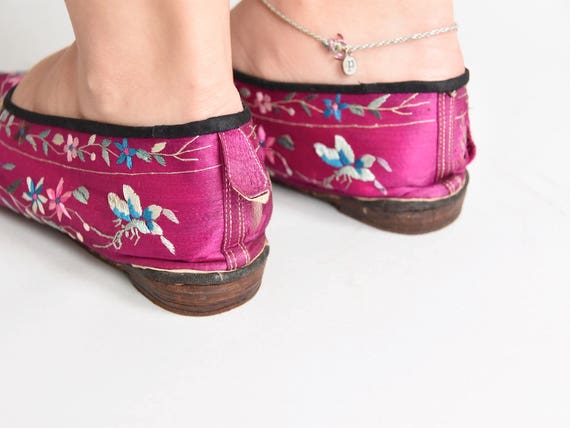 Vintage 1930s/40s silk house slippers. Magenta purple silk embroidered with flowers and butterflies. Thin double stacked wooden heel. Lined in cotton.
State of garment | ok, wearable, tearing in back of both heels, refer to photos & request further photos if needed. *can be reinforced by a skillful cobbler
Measurements ✂---
best fit | 7 1/2 regular width *refer to measurements
length | 9 3/4 "
widest point | shy of 3"
★★Visit The Shop★★
http://www.etsy.com/shop/seaofvintage
➸ Find the shop on Twitter & Instagram for peekaboo sales & other earthly treasures.
Instagram | Seaofvinta…