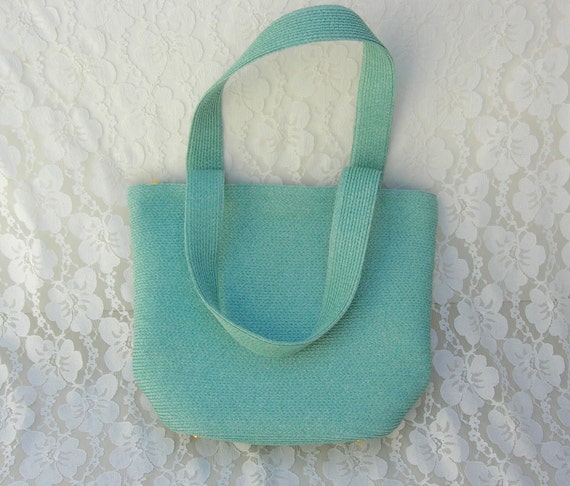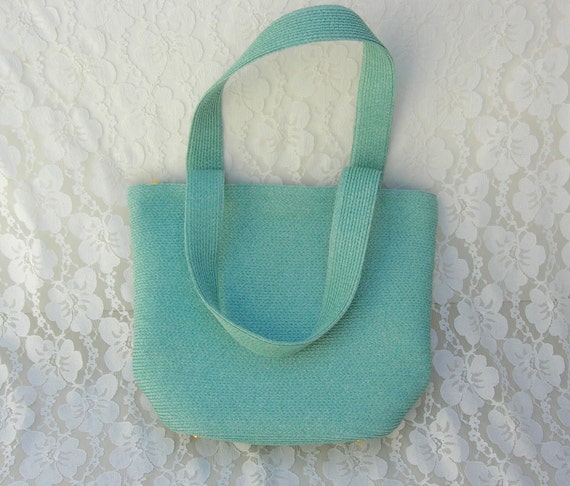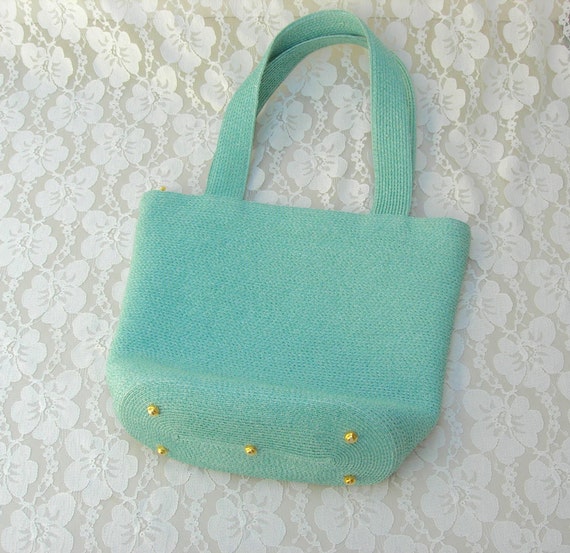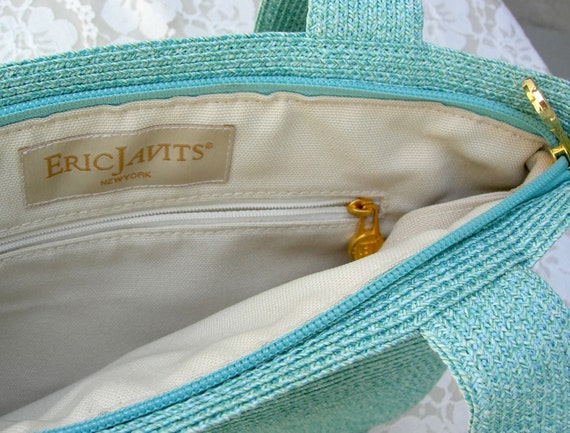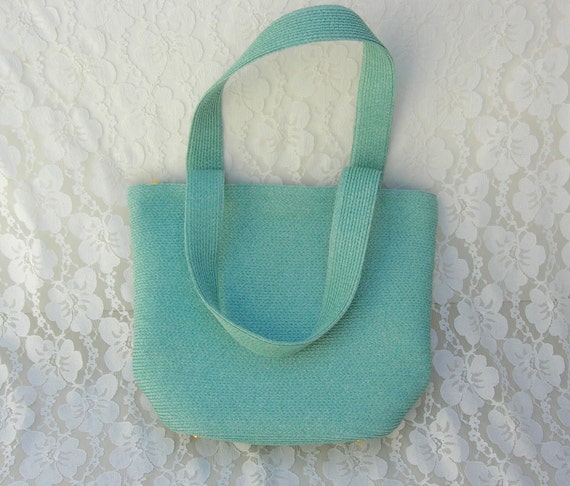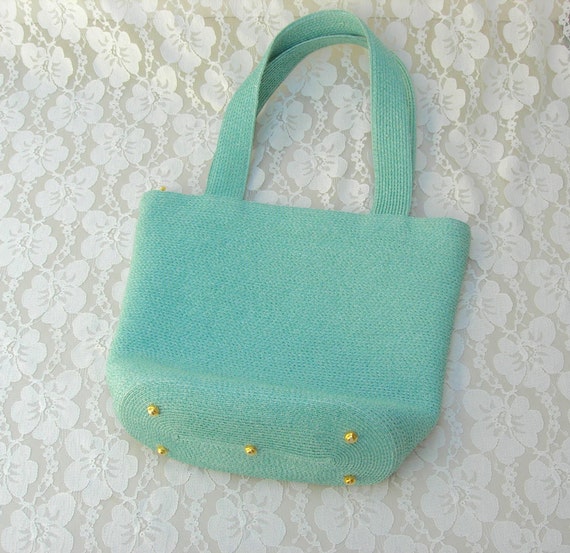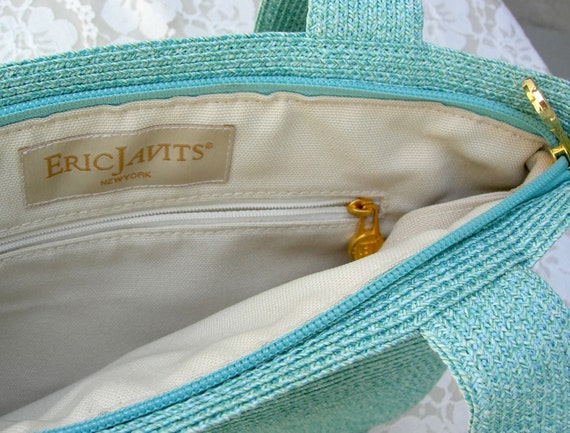 Please read the entire description.
Here's a great summer handbag with a very classy look. It's a lovely pastel color between green and turquoise, more like aqua. I bought this in a very expensive consignment shop in exclusive La Jolla, CA. It's an Eric Javits of New York bag, priced something like Coach bags. If you do a search for Eric Javits bags you will see that there are very few under $300.
This very well-constructed bag has a zipper closure, a zippered inside pocket, an inside pocket for a smallish cell phone or pair of sunglasses, and an attachment for keys.
This bag measures appr…