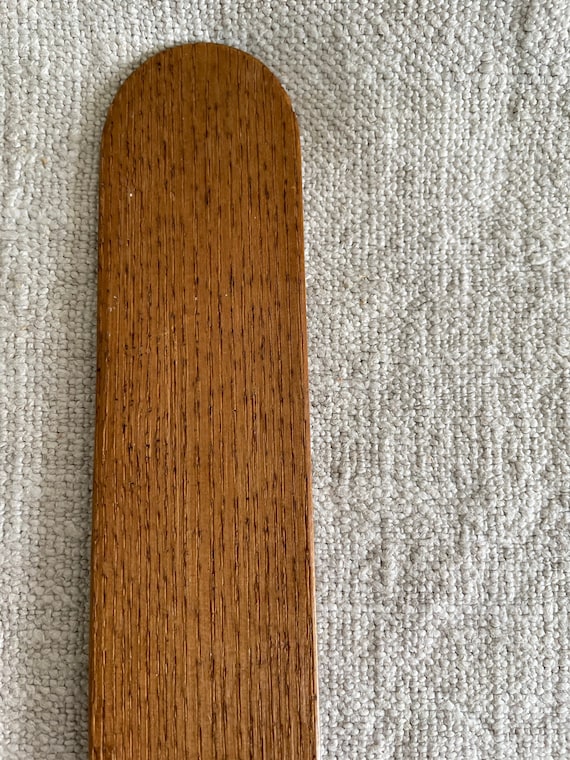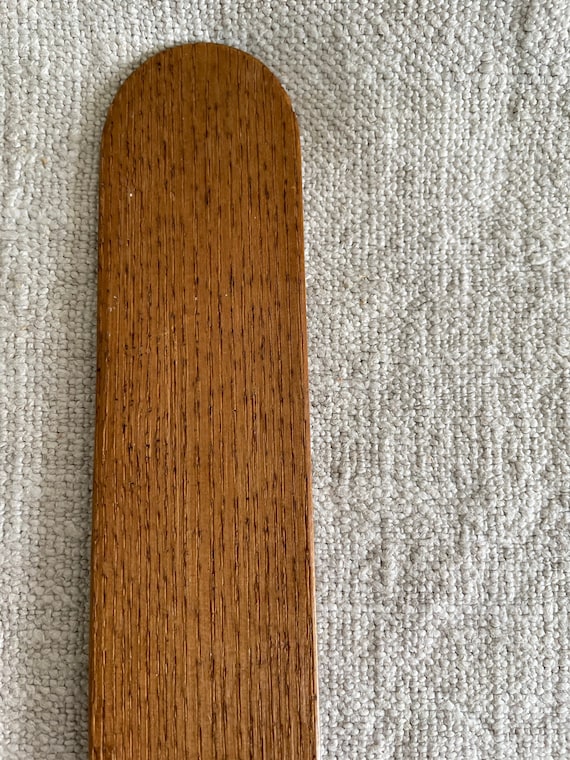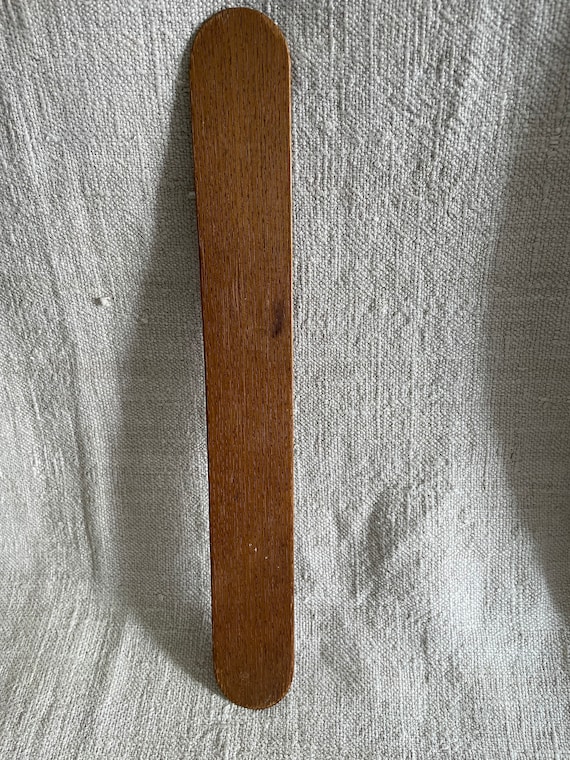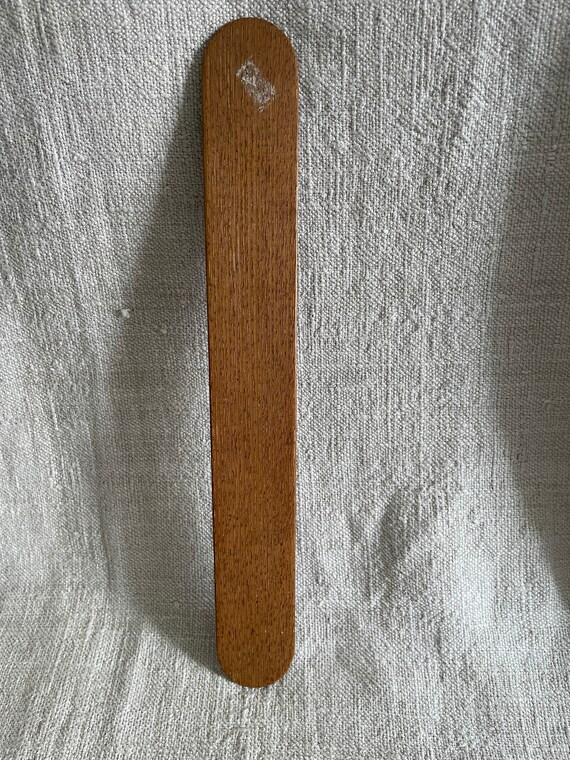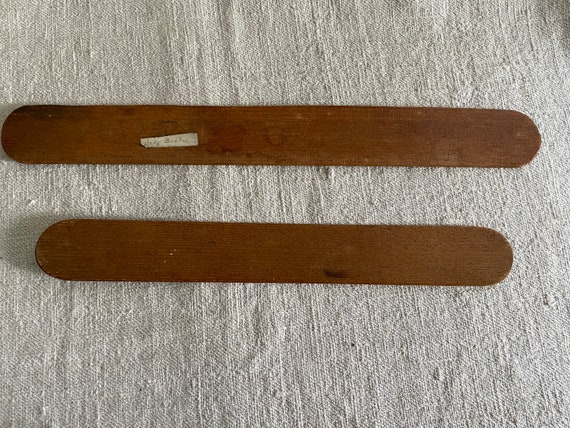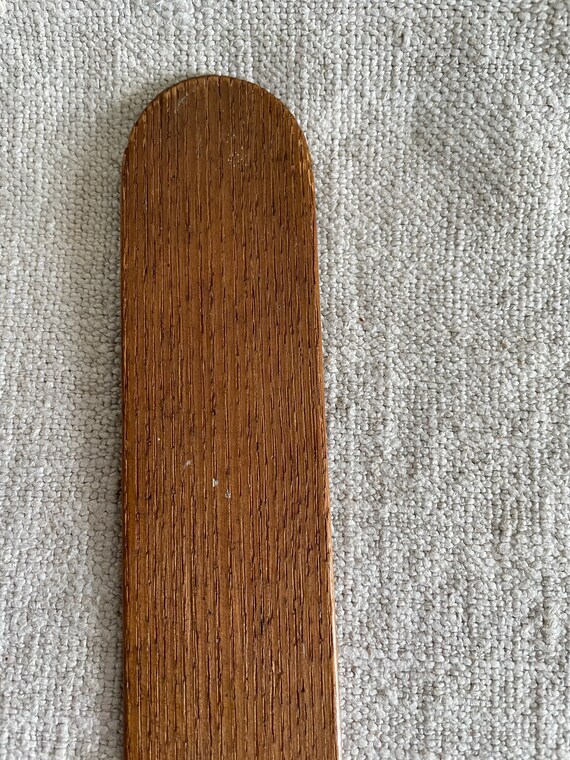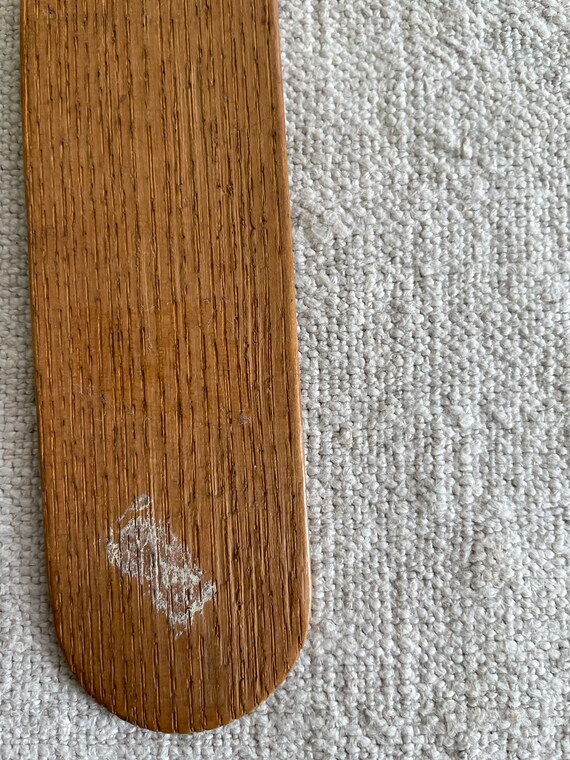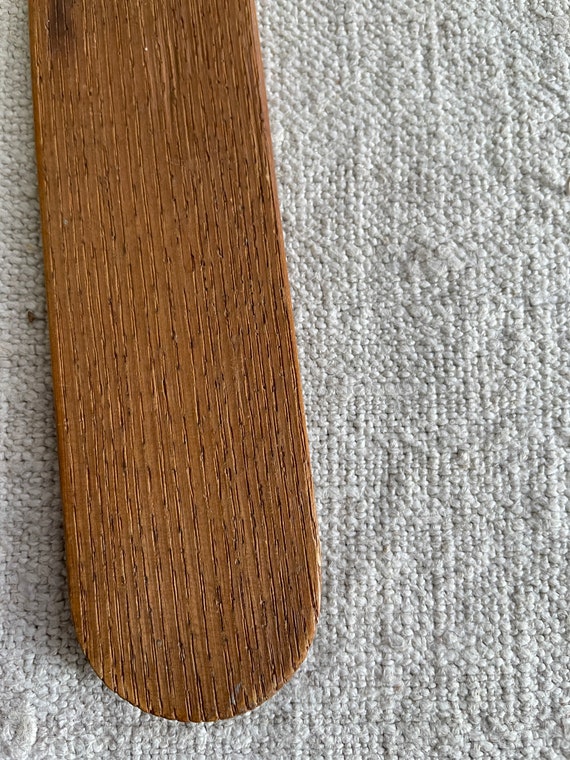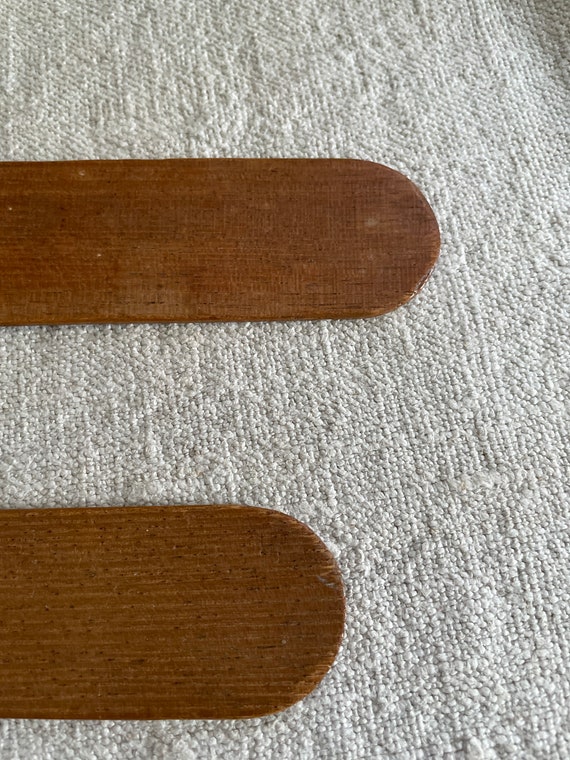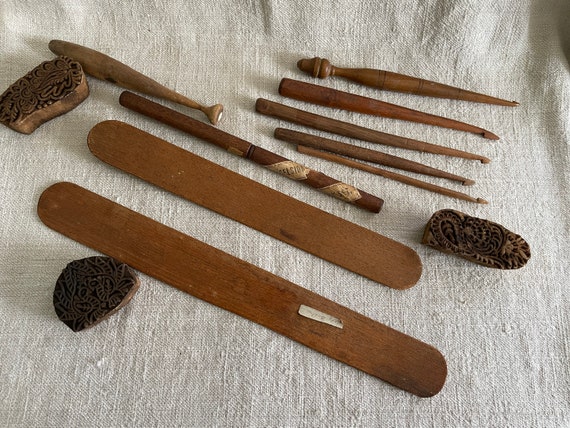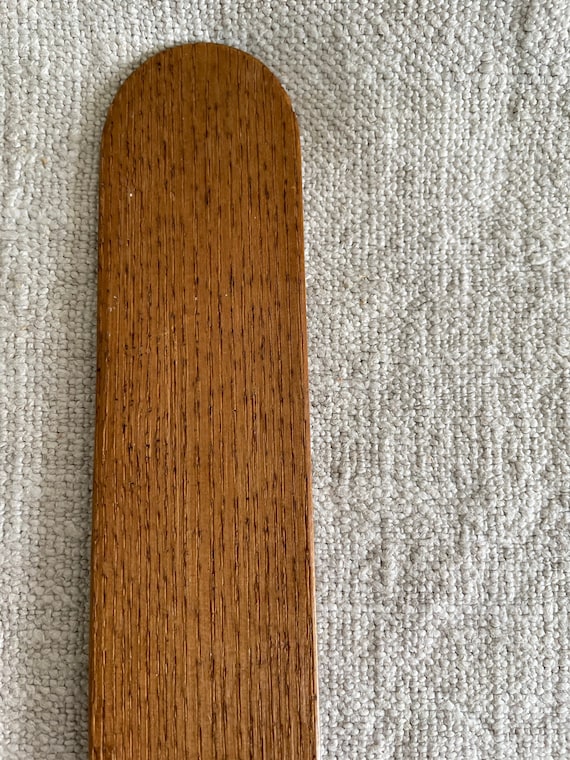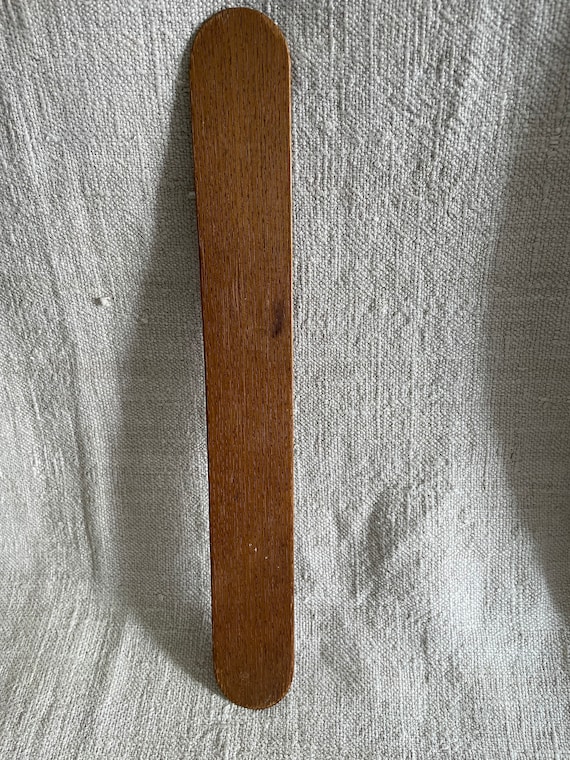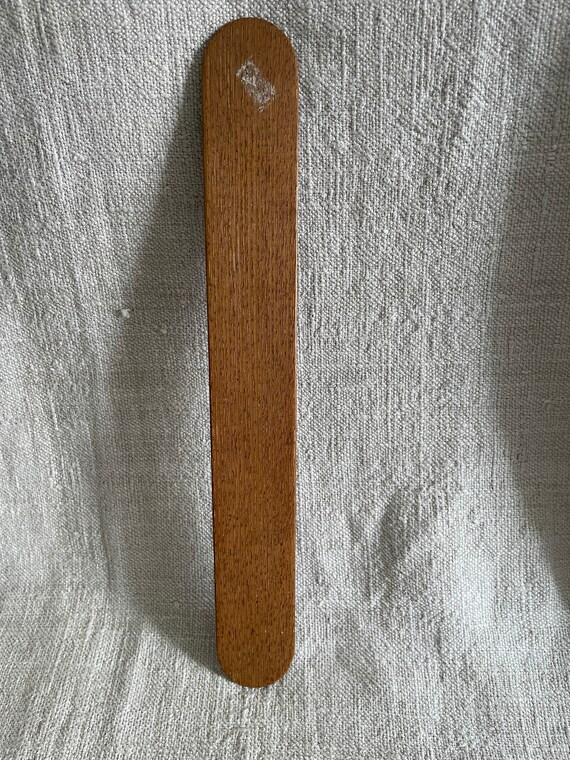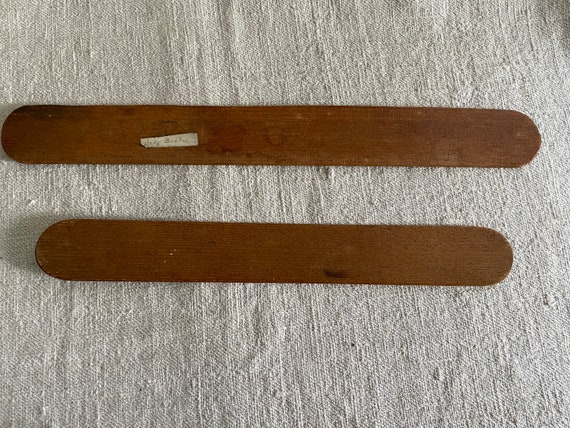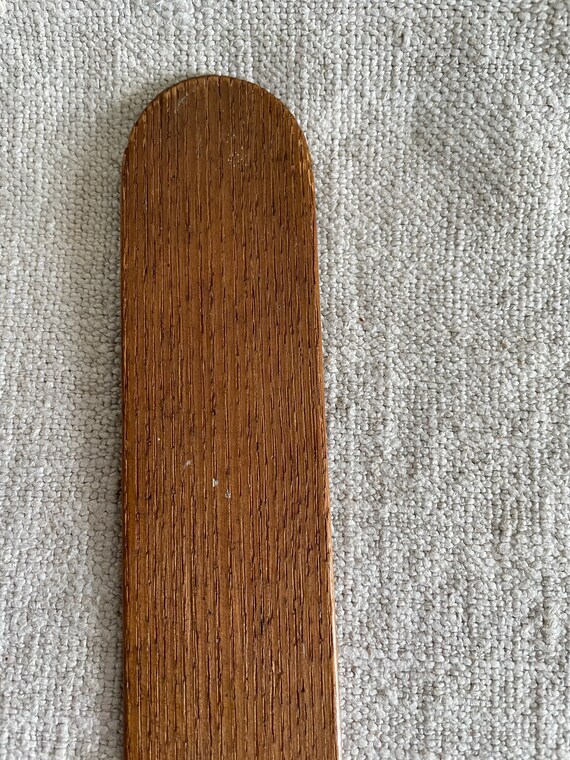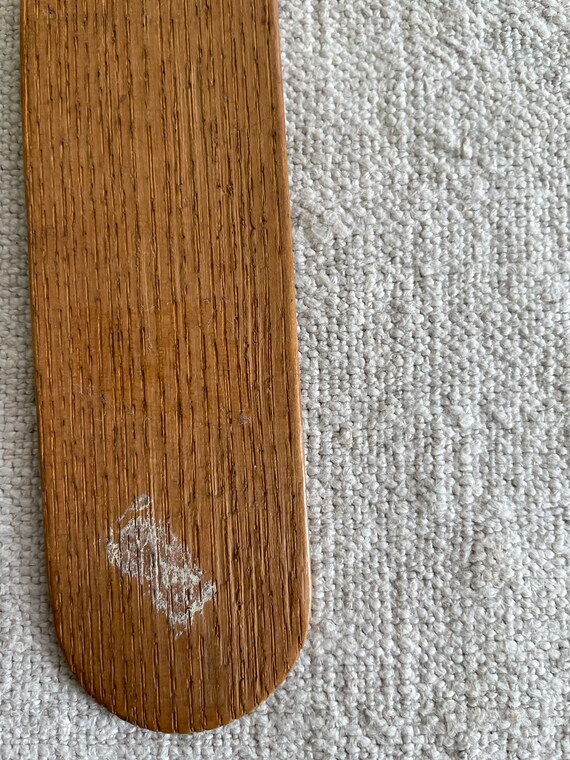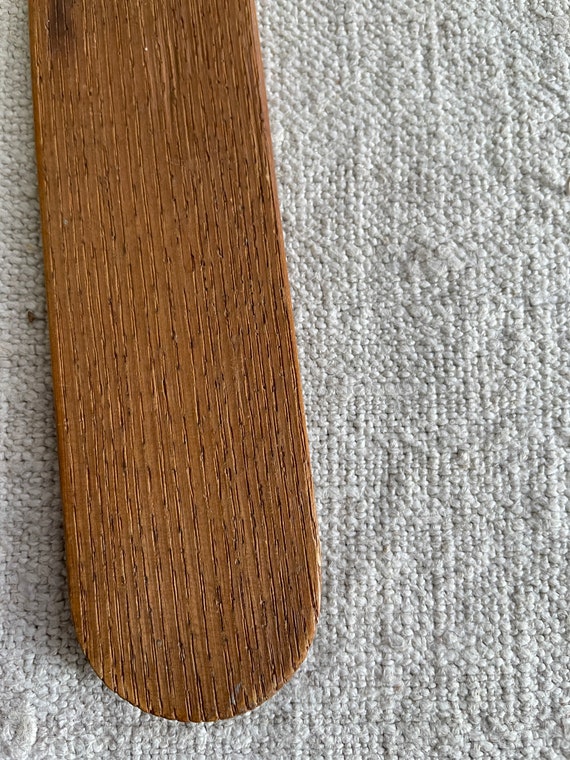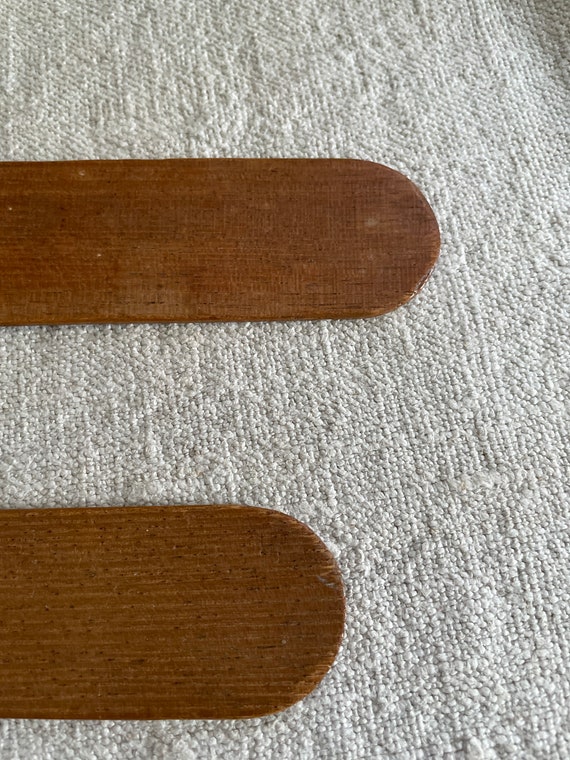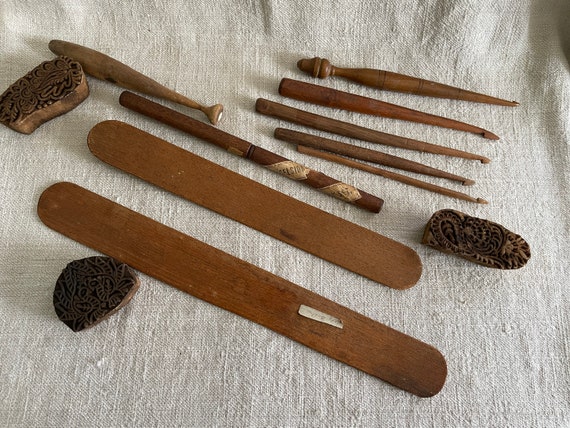 Late 19thC Corset Busk
Please note there are two in some of the photos, this listing is for the SMALLER one.
This is a nice utilitarian piece of period fashion woodenware: a woman's corset busk. Busks were made out of all types of materials from ivory to whalebone to wood, and they were placed in the mid-front of a corset to keep it flat.
I have seen elaborate ones made out of whalebone by sailors for their beloveds, and fanciful carved ones out of wood. I have listed one with hearts in this shop.
This one is plain, and the patina is nice and warm . It measures 12 inches long by 1 1/2…