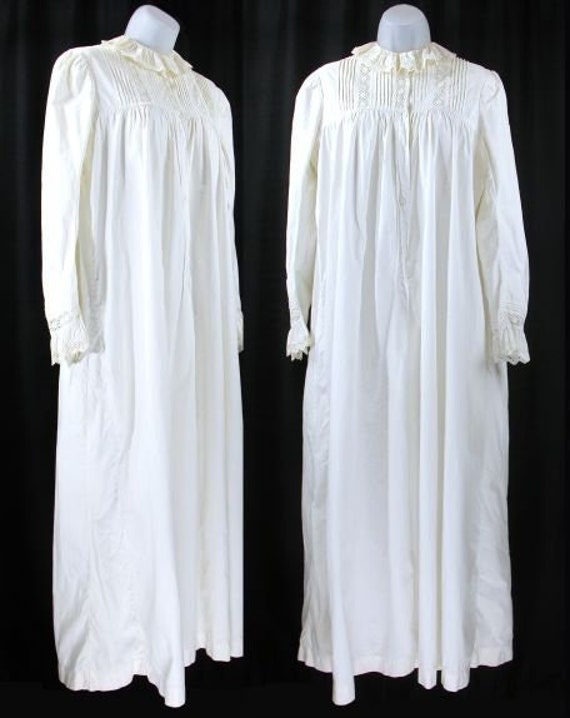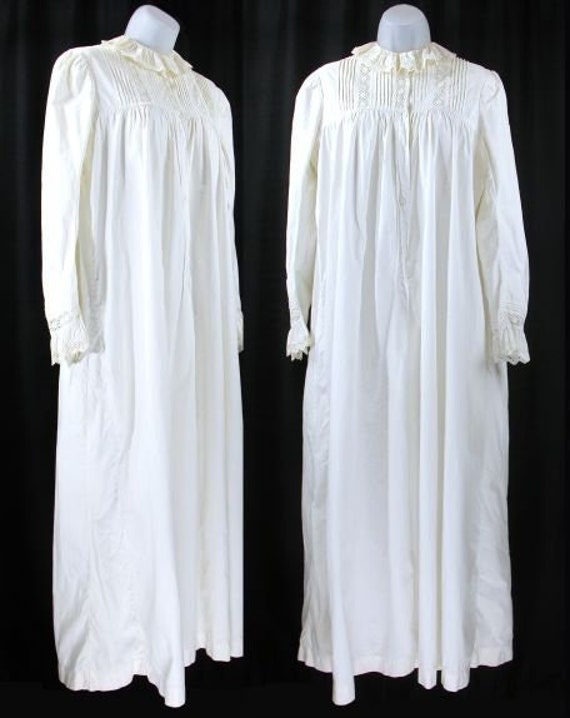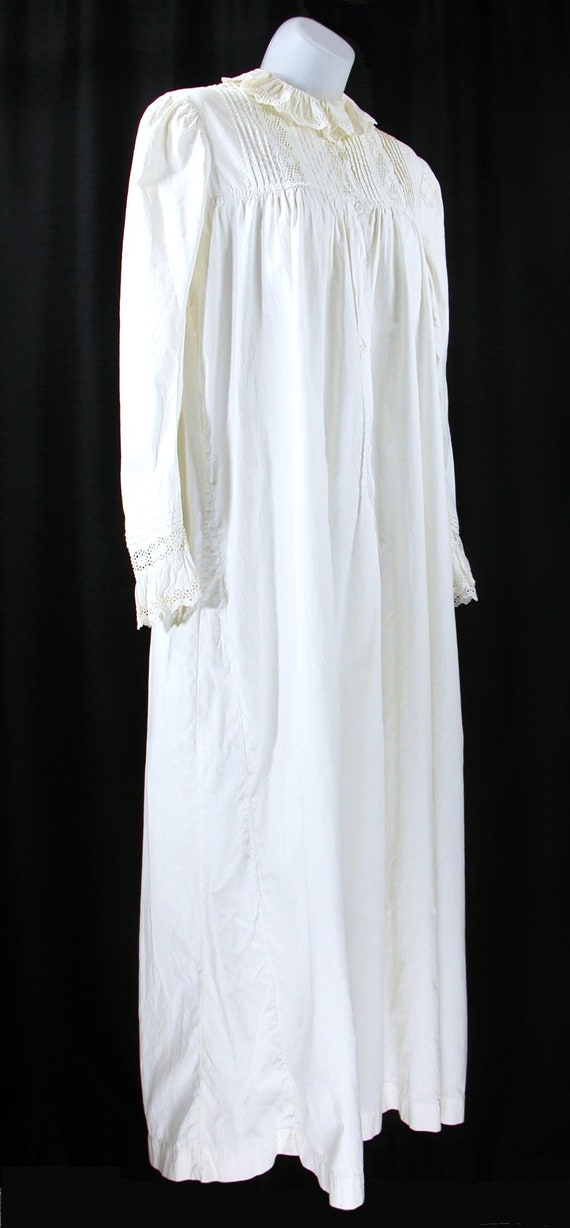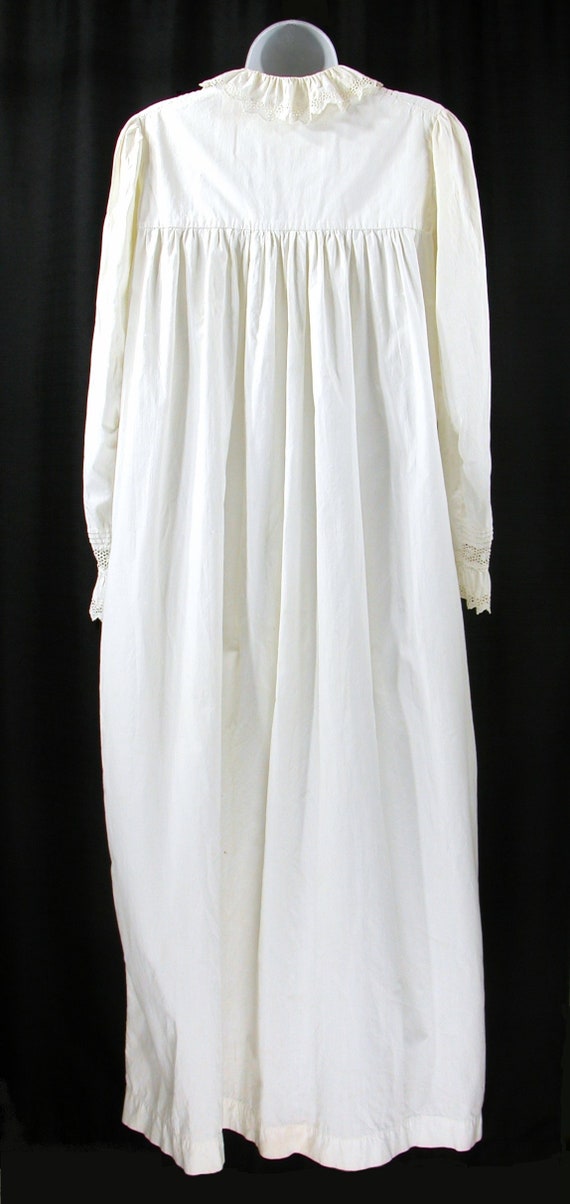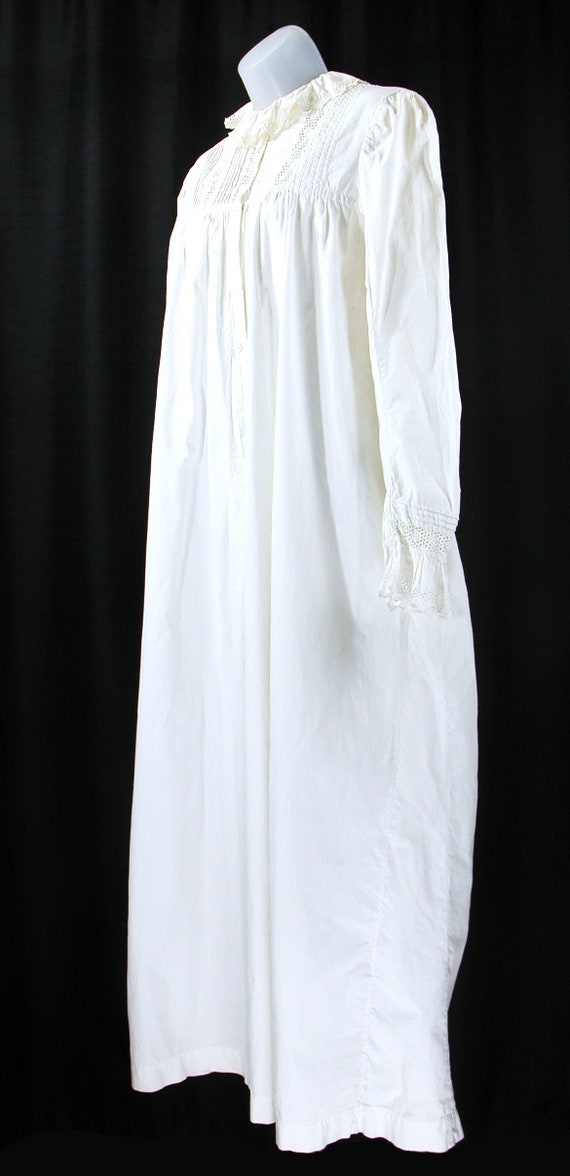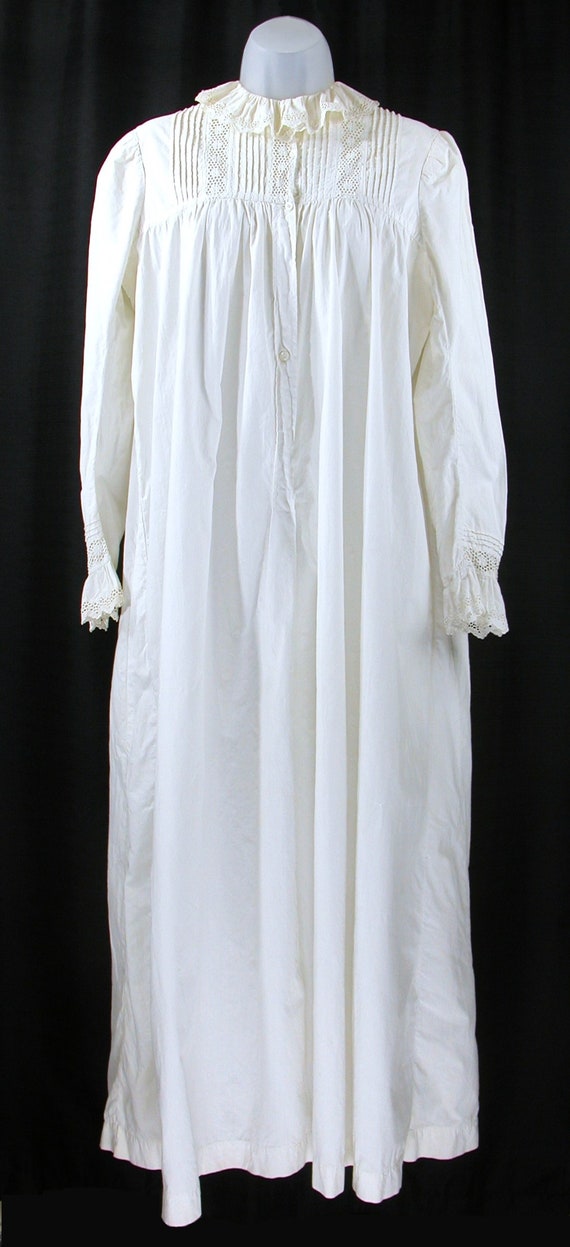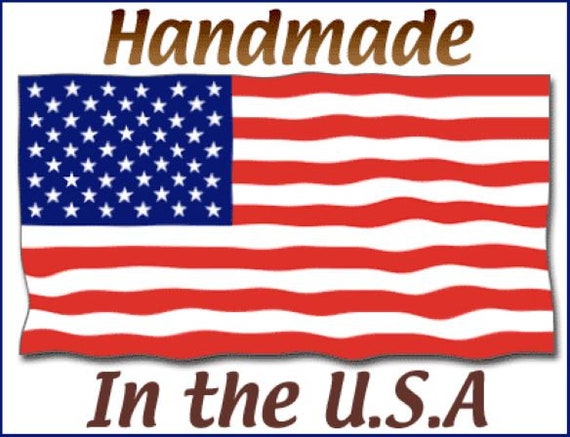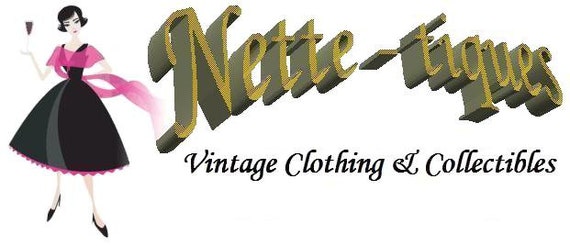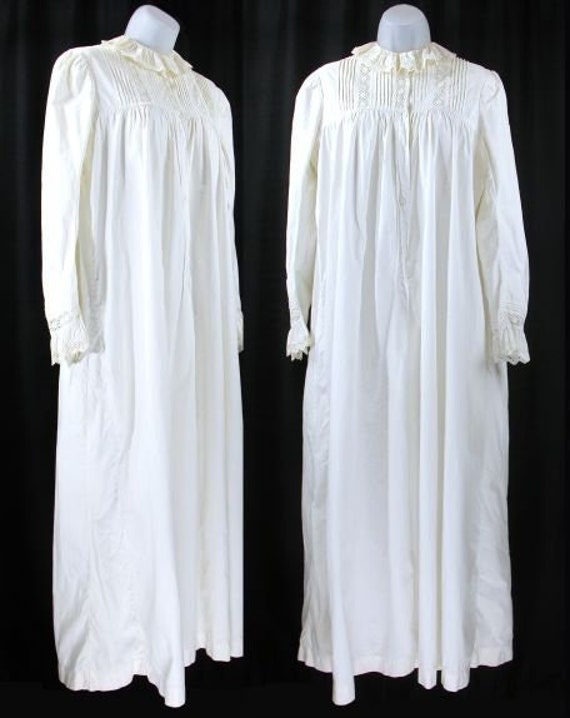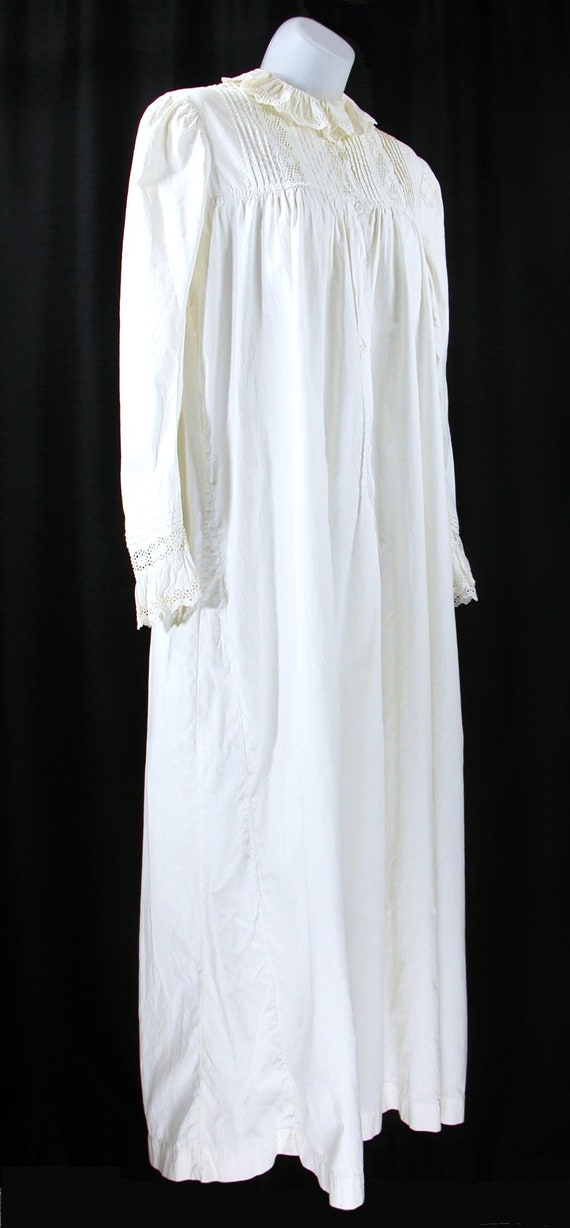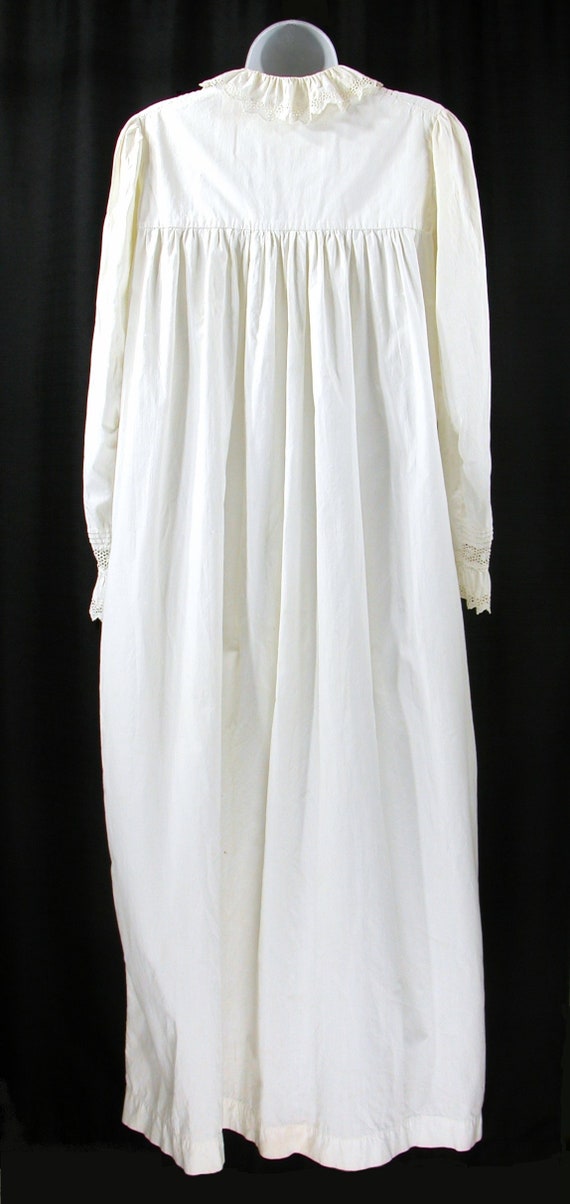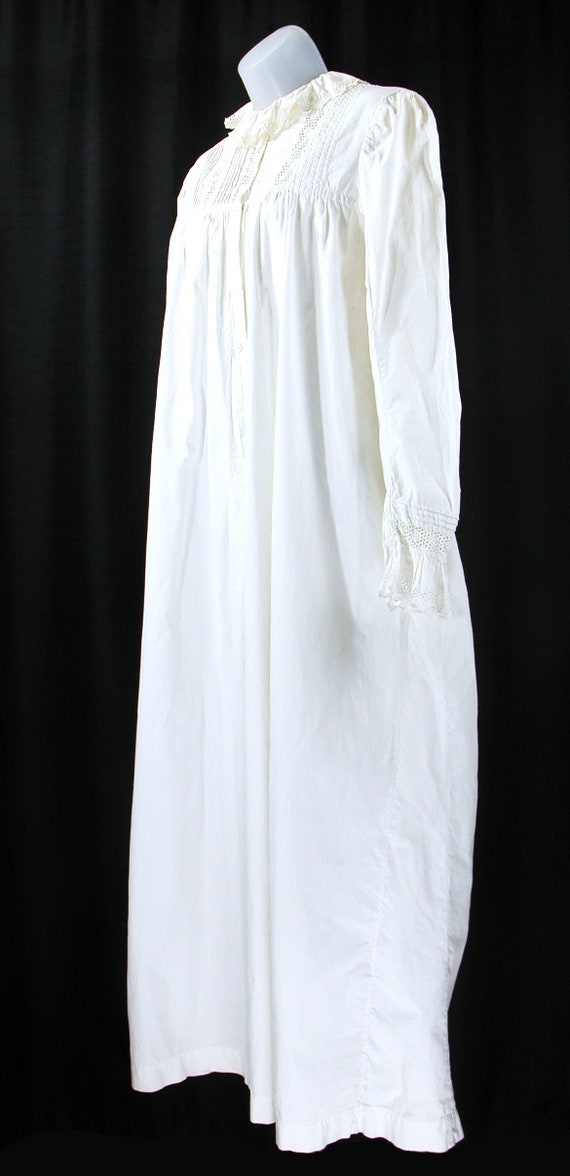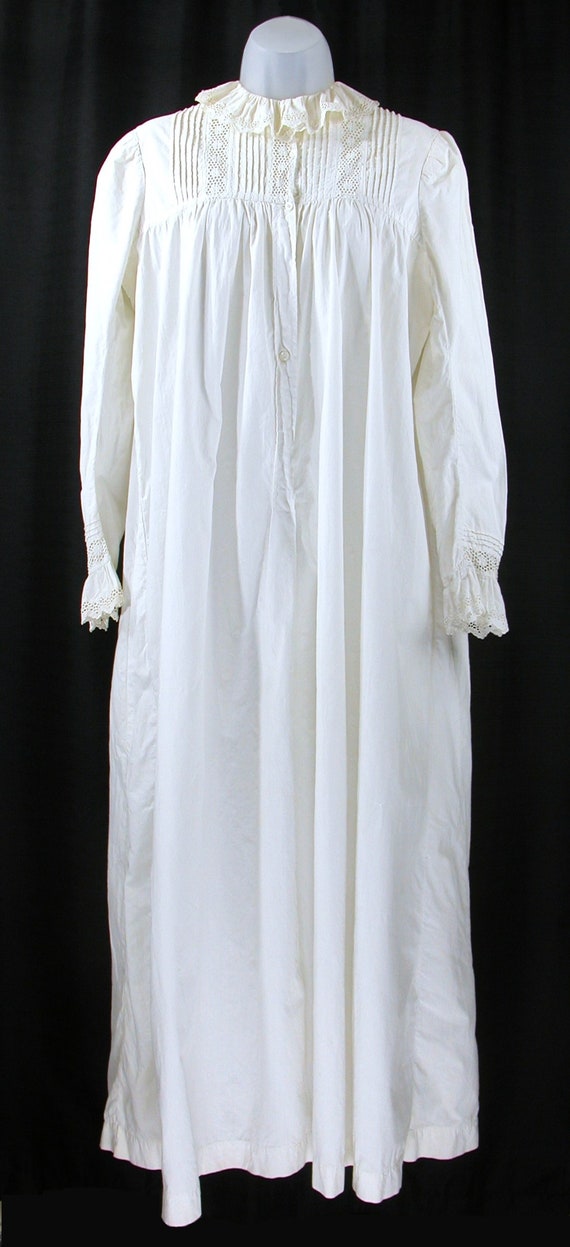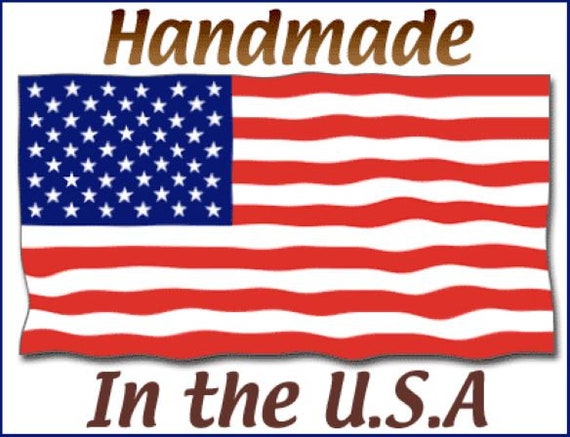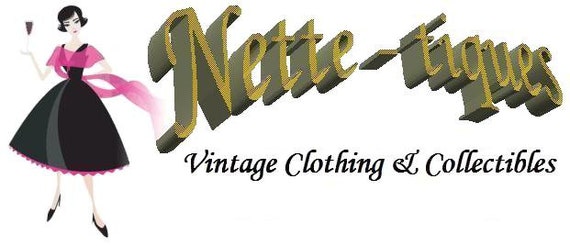 Antique Vintage 1900 Victorian Edwardian Cotton Nightgown Dressing Gown pintucks
Romantic antique cotton nightgown from the Victorian / Edwardian times.
~ Heavy weight cotton
~ Heavy weight cotton fabric.
~ High frill collar.
~ Bodice and sleeves are adorned with pin-tucks and open eyelet lace.
~ Sleeves are gathered at the shoulders.
~ Front has 3 buttons and is partially open.
Very wearable independent of size. Truly an Edwardian or Victorian item; with commensurate age and wear to the fabric.
Label: none
Color: Off-white
Fabric: Cotton
Condition: EXCELLENT / pre-love…