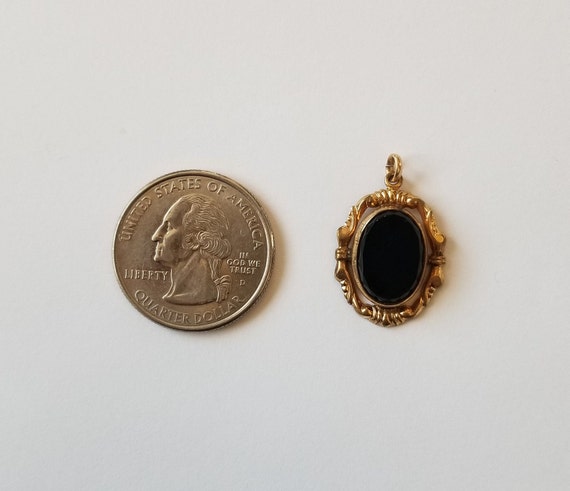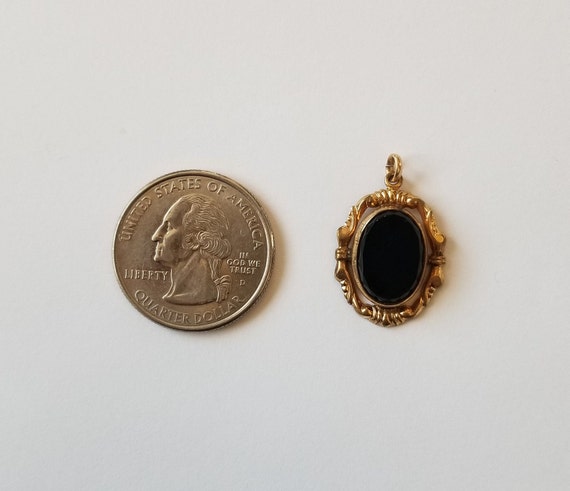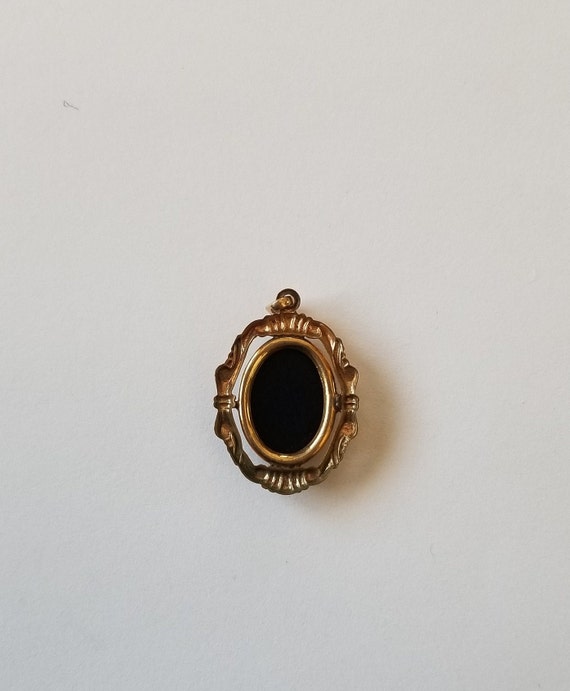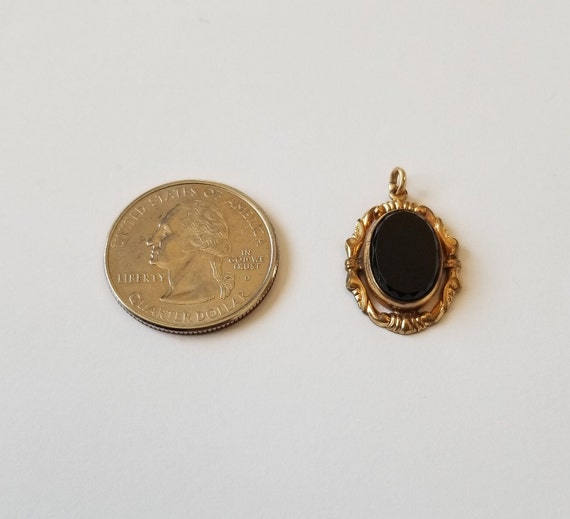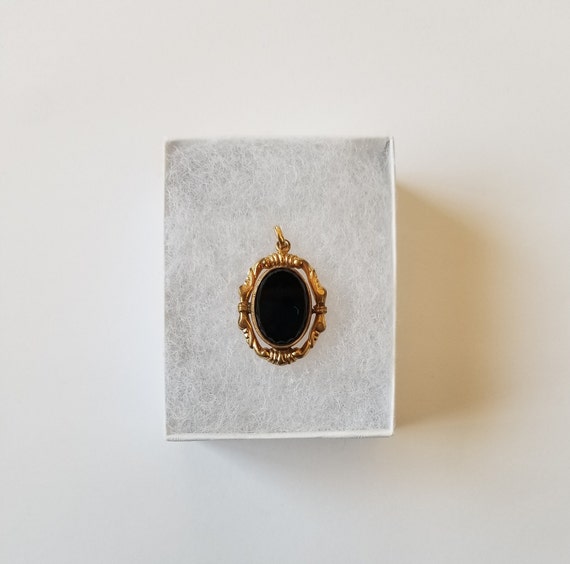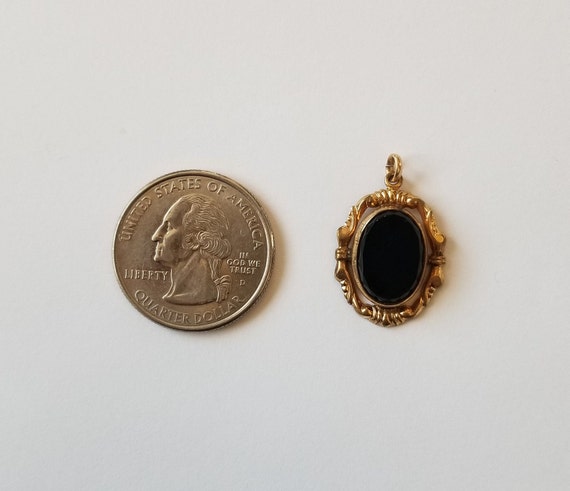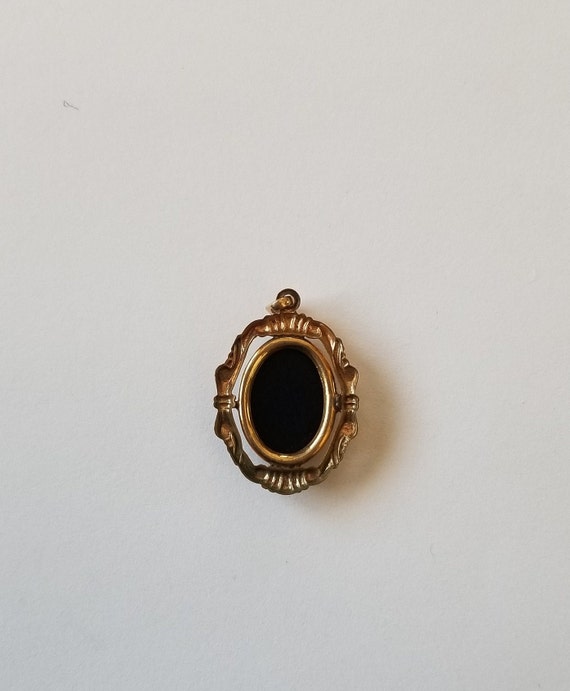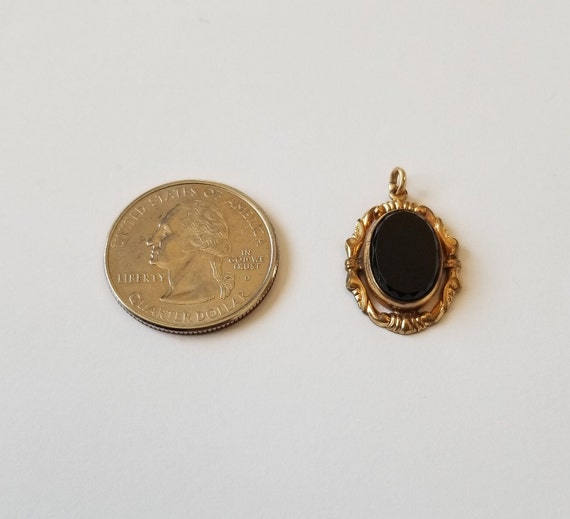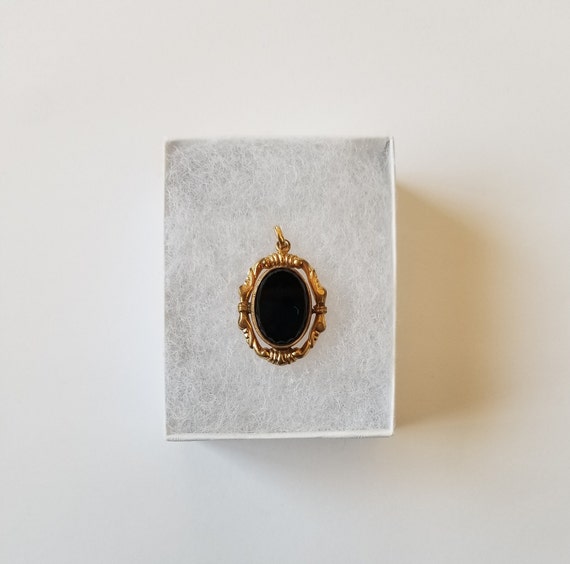 Antique Victorian Gold Filled Oval Jet Pendant
Features:
Very pretty, unique pendant. Gold filled, engraved ornate scroll setting with oval jet at center. Jet stone has a lovely faceted edge. Lightweight pendant.
Era: Mid Victorian, circa 1870
Condition: Excellent
Bale and loop are secure and jet is free of blemishes.
Dimensions:
Pendant: 1 inch x 5/8 inch
Jet: 1/2" x 3/8"