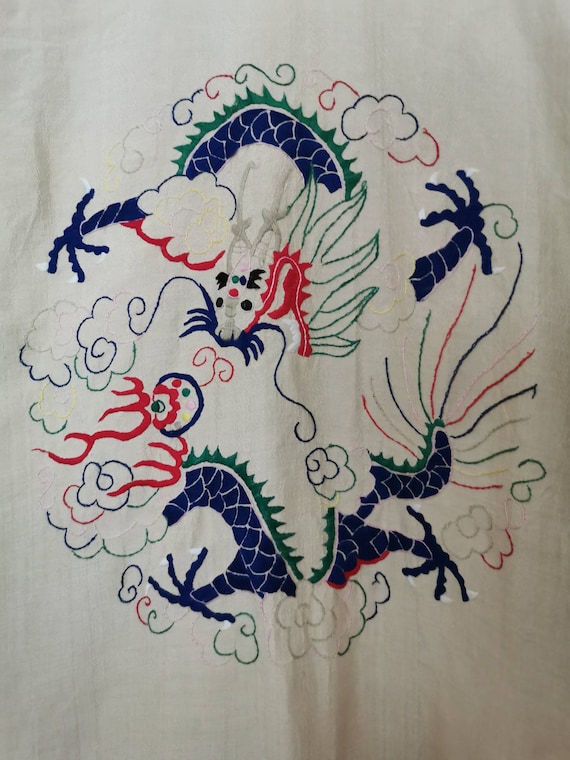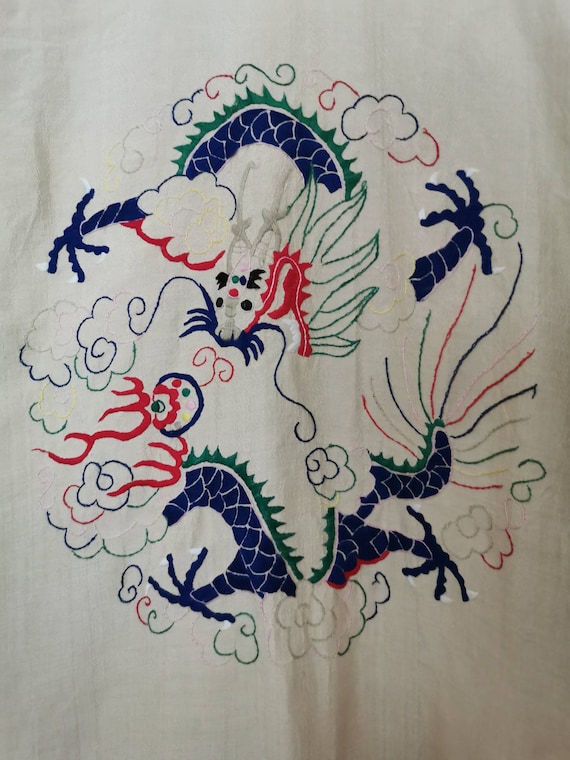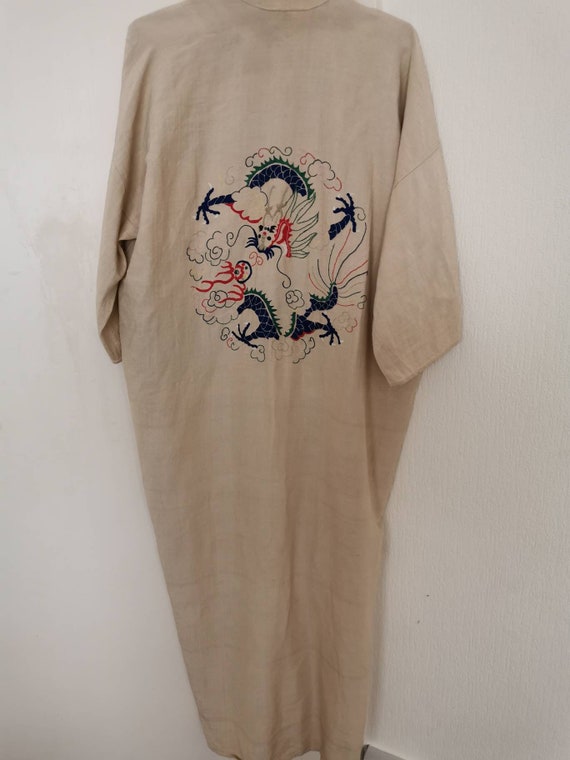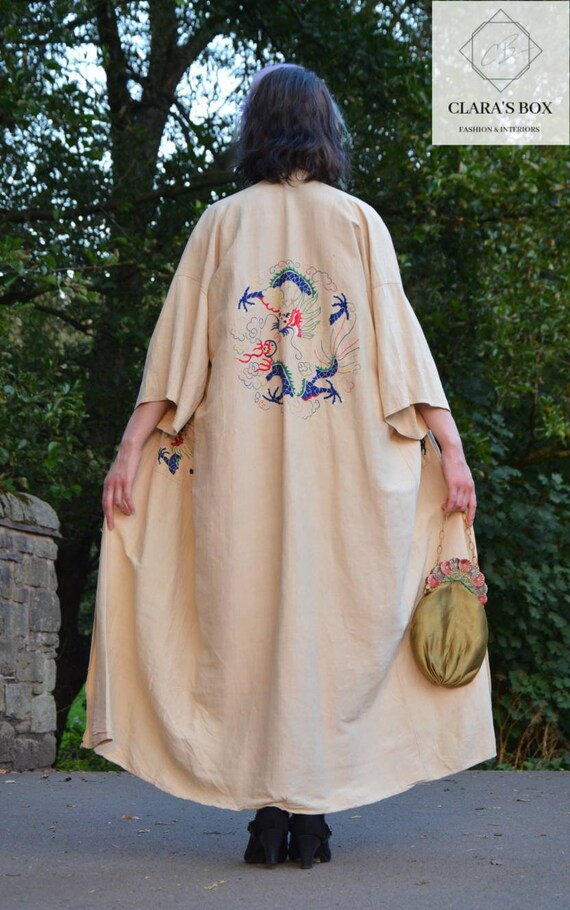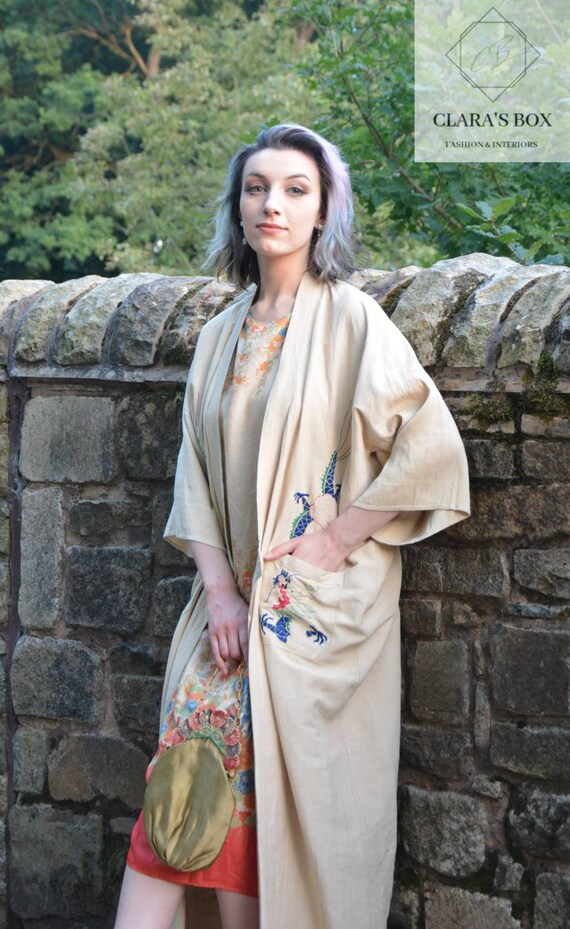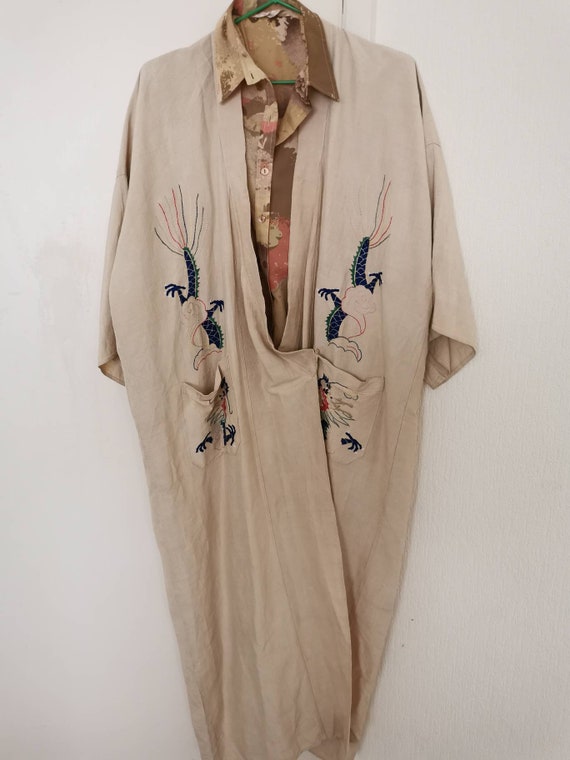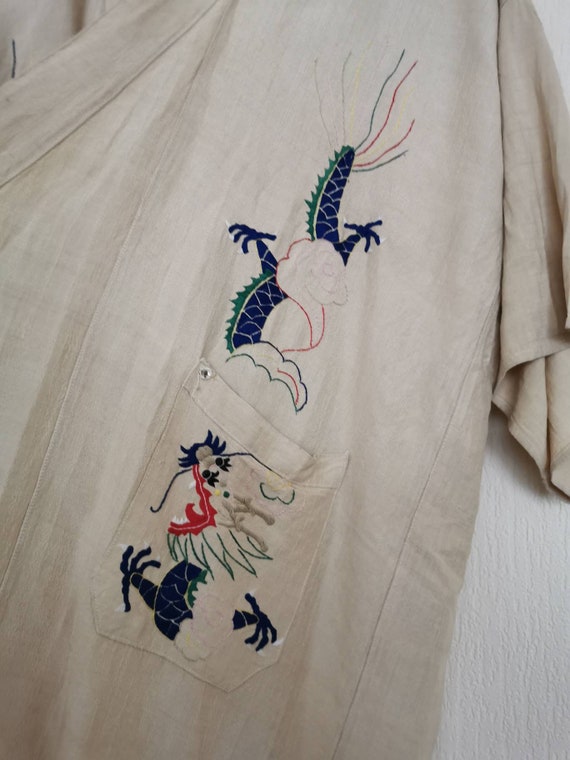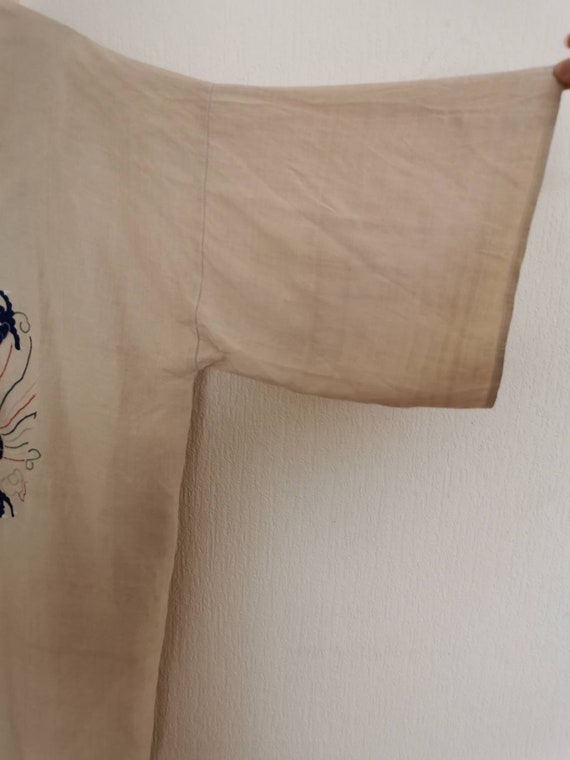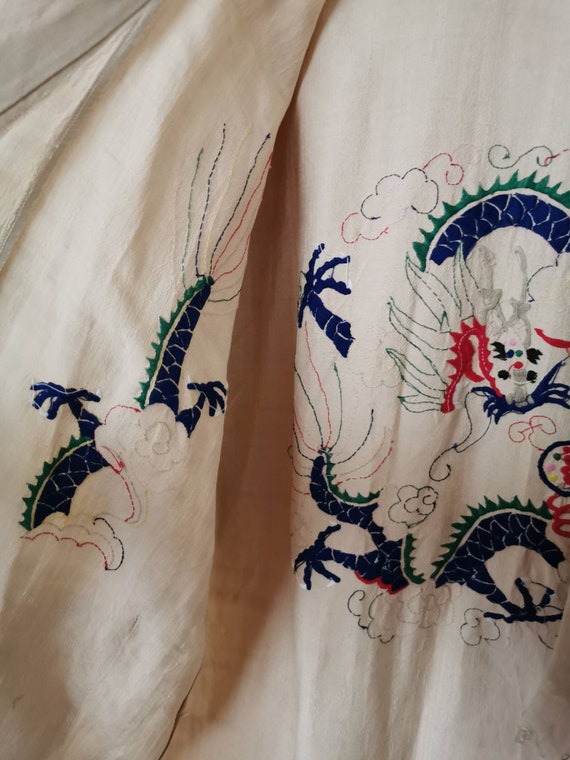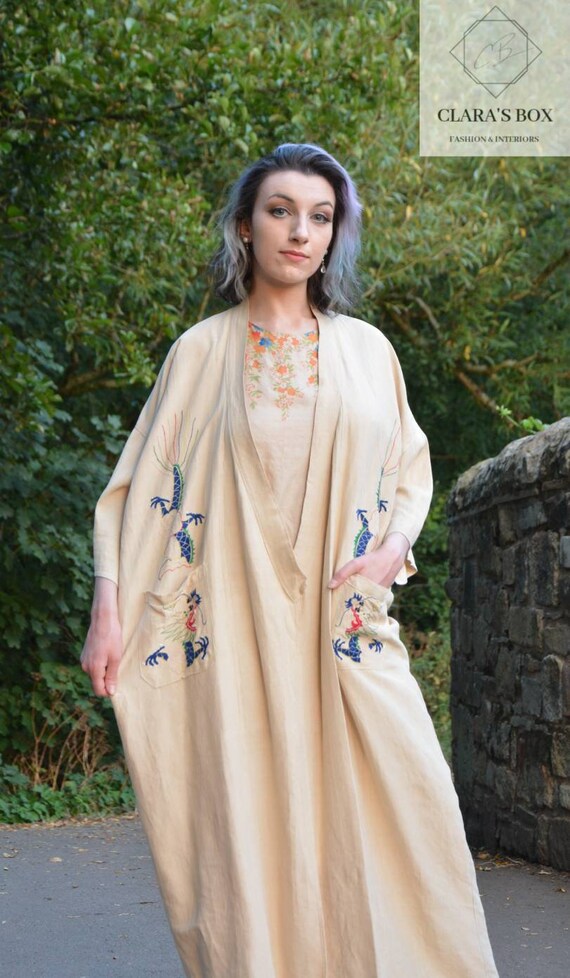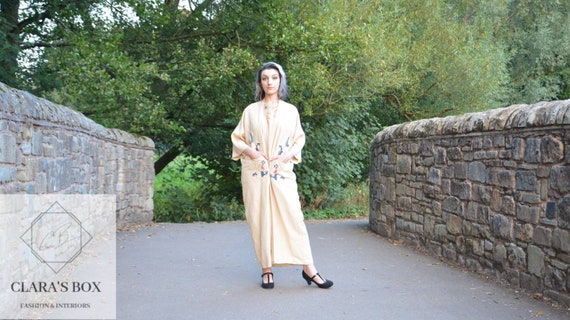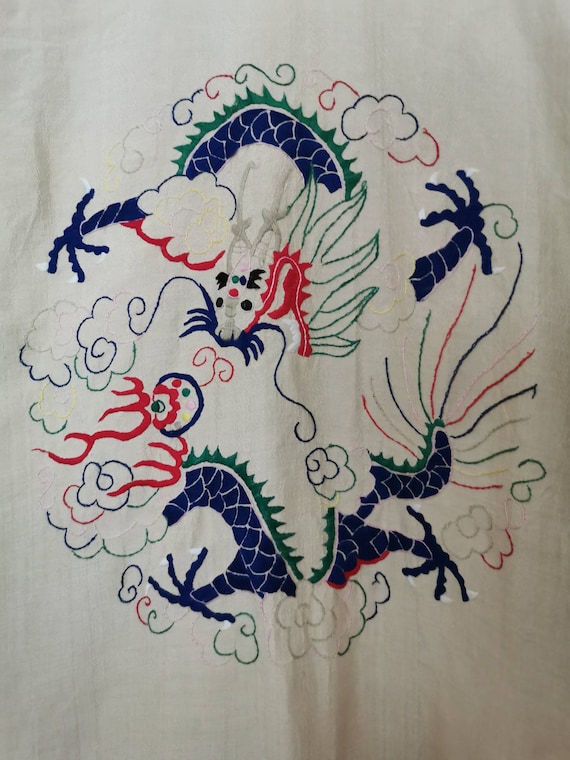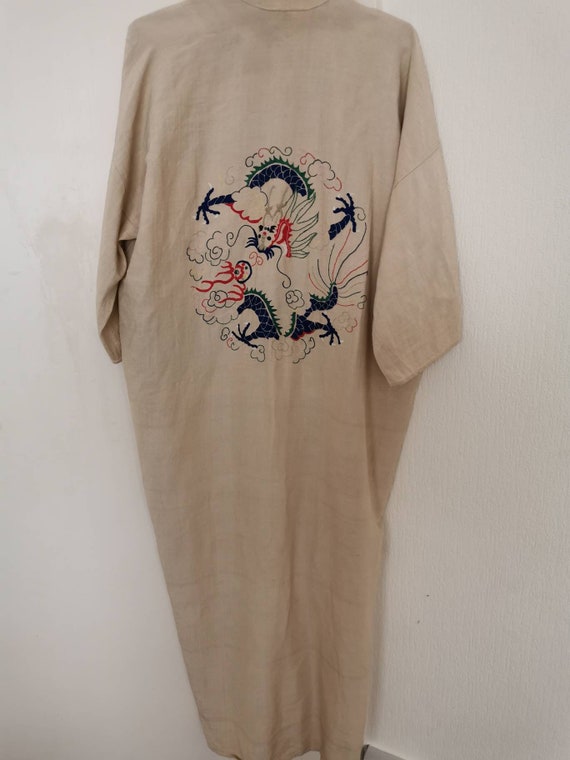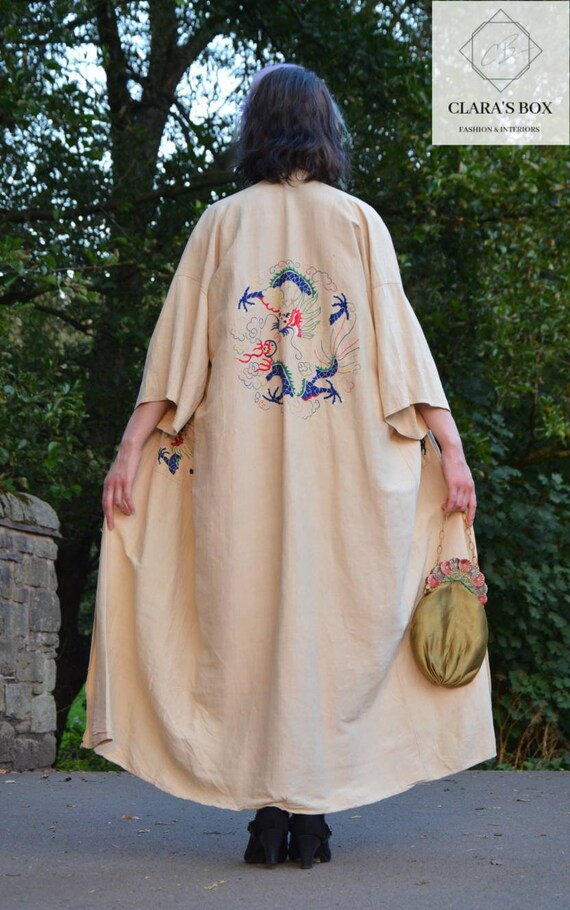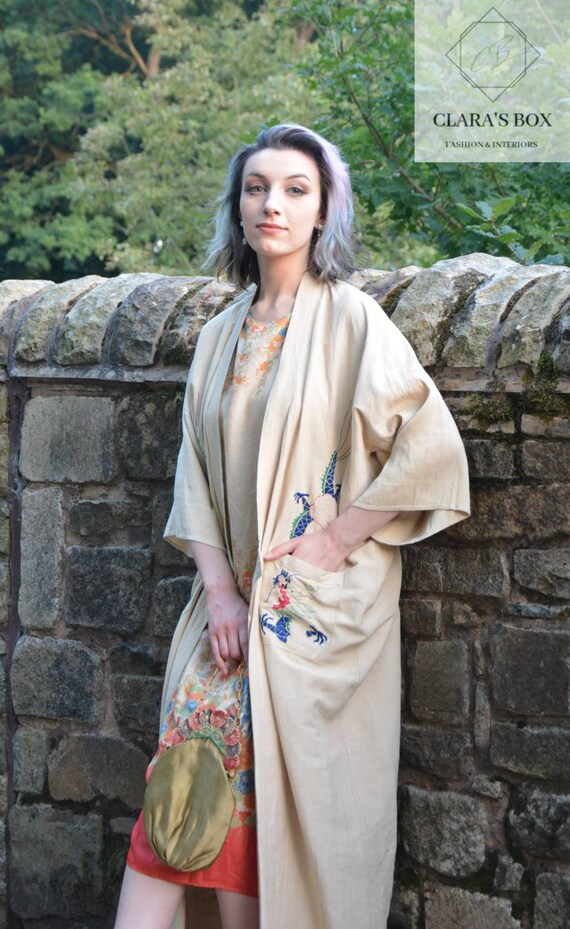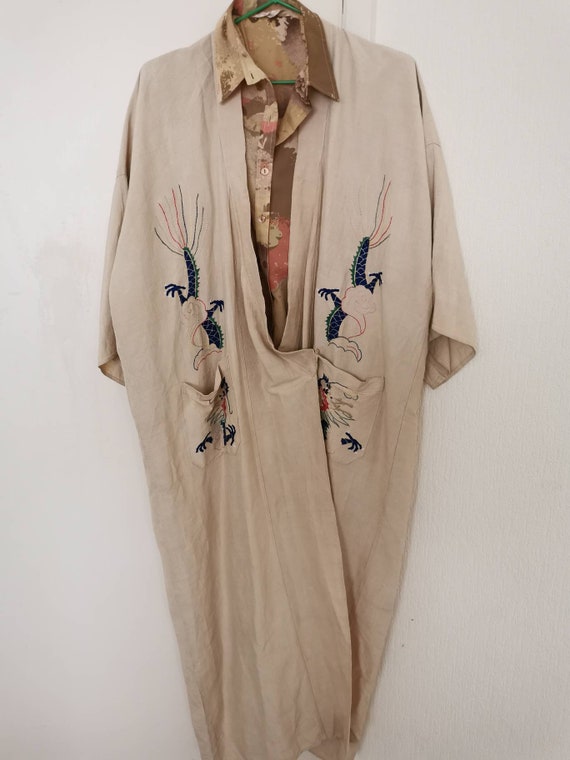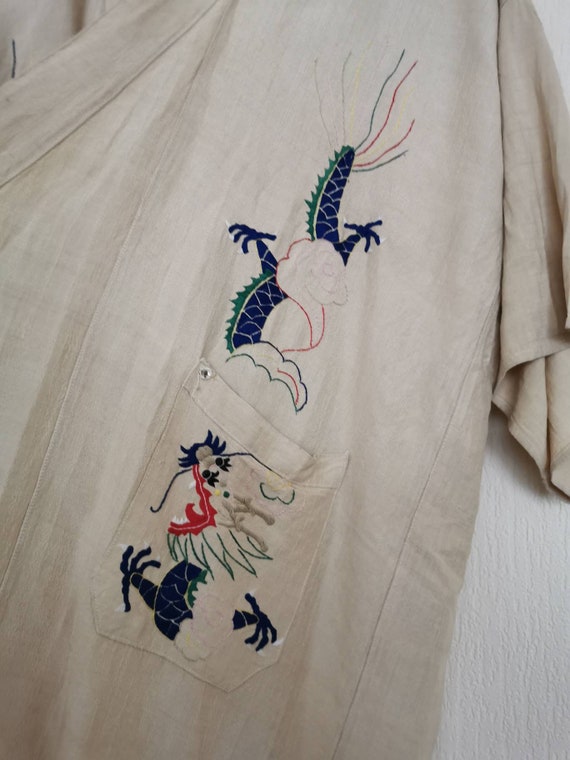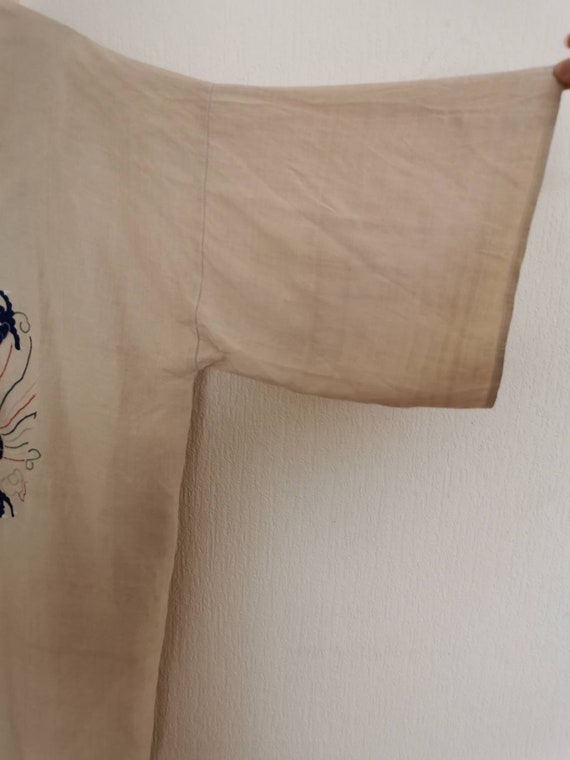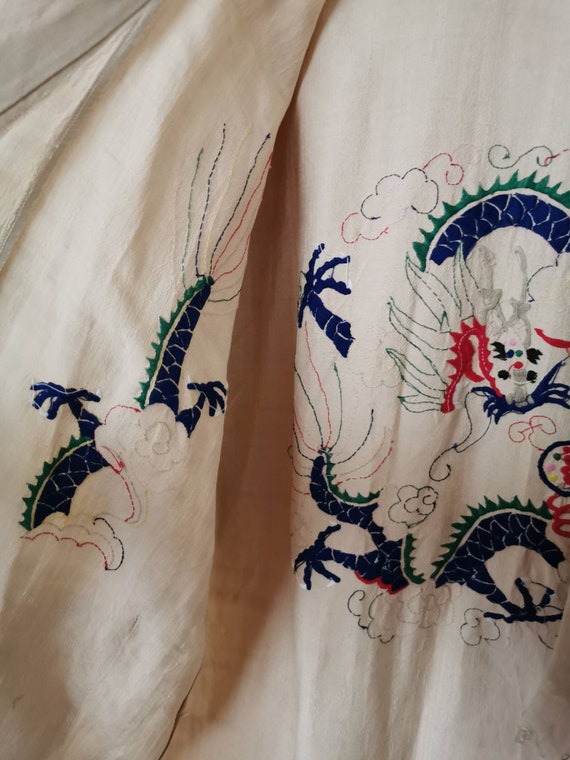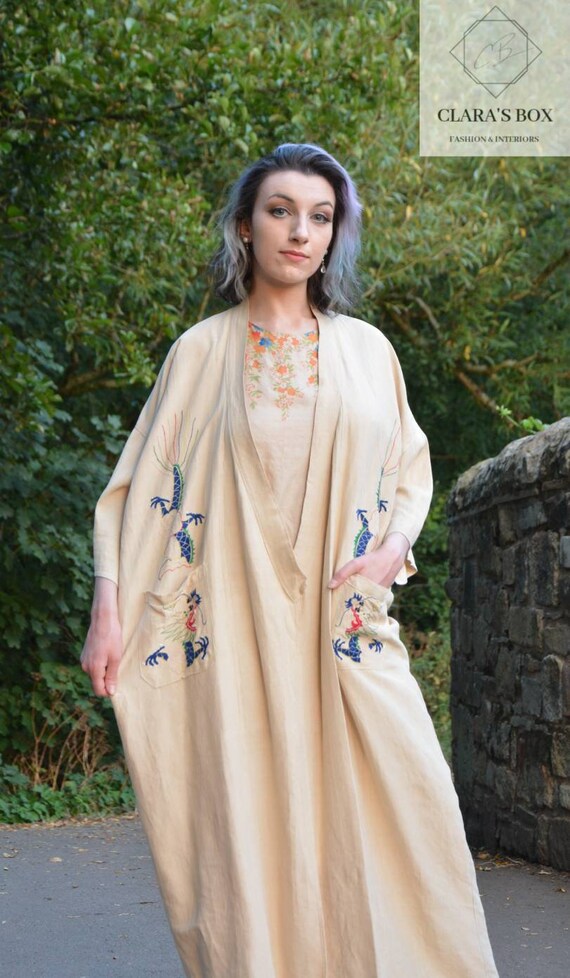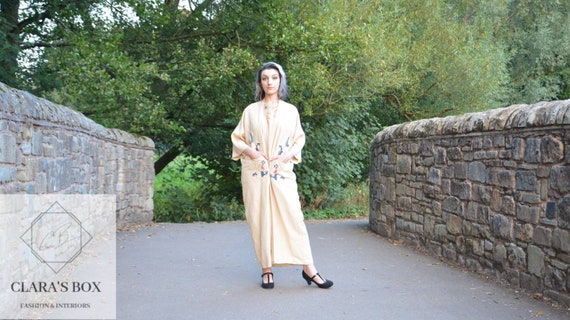 Antique 1920s Japanese long kimono robe. Made with delicate raw natural pongee silk. Hand embroidered with multicoloured dragon and cloud design on chest, both pockets and back. Open design, with optional snap closure, kimono style square sleeves. These lovely kimonos could be worn as dressing gowns, robes or as a wonderful bohemian jacket.
Very good condition, minor wear to collar and embroidery considering it is 100 years old.
One size fits all, although best worn a bit on the loose side.