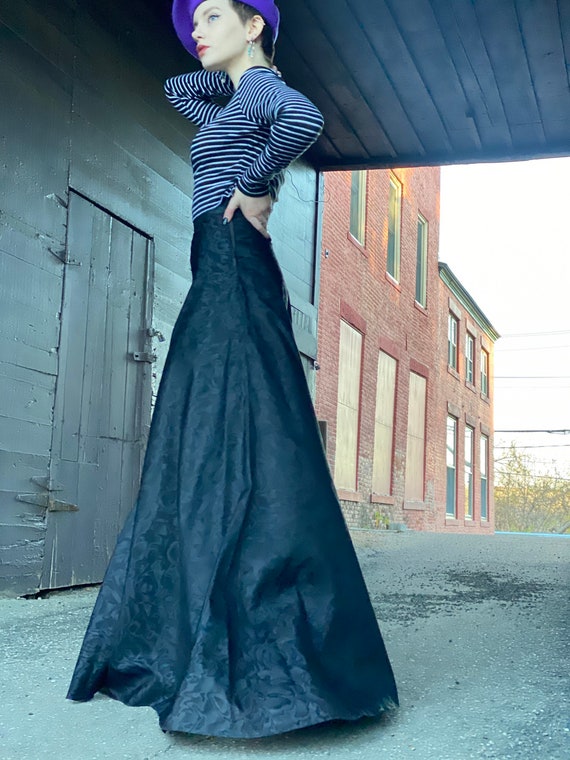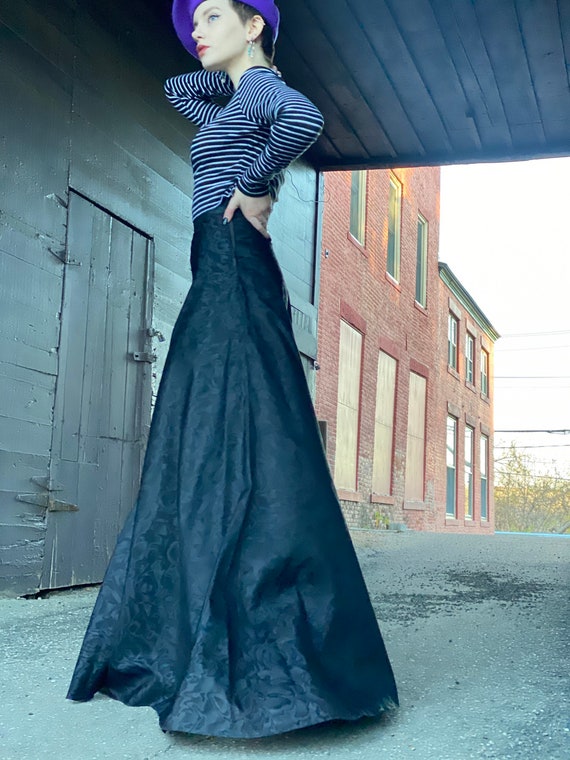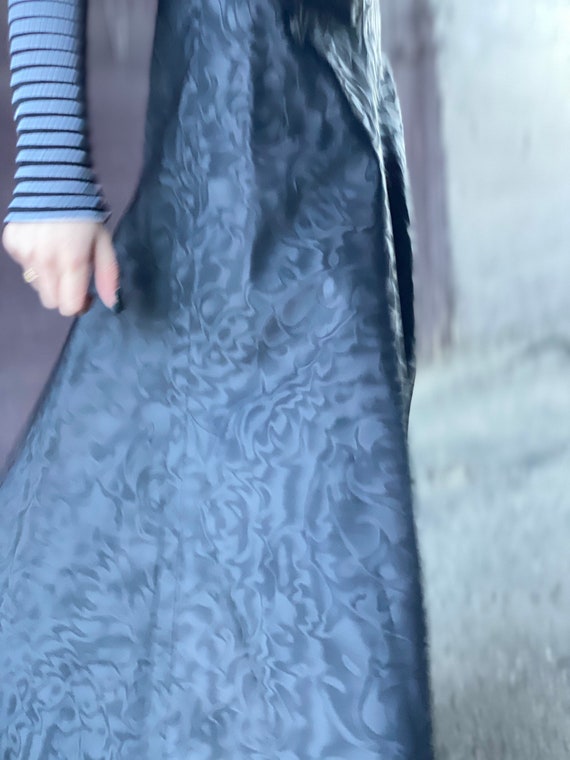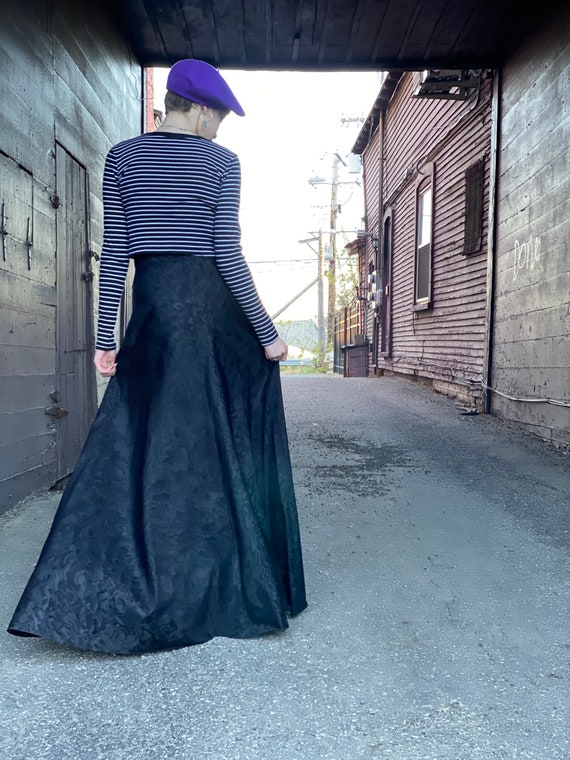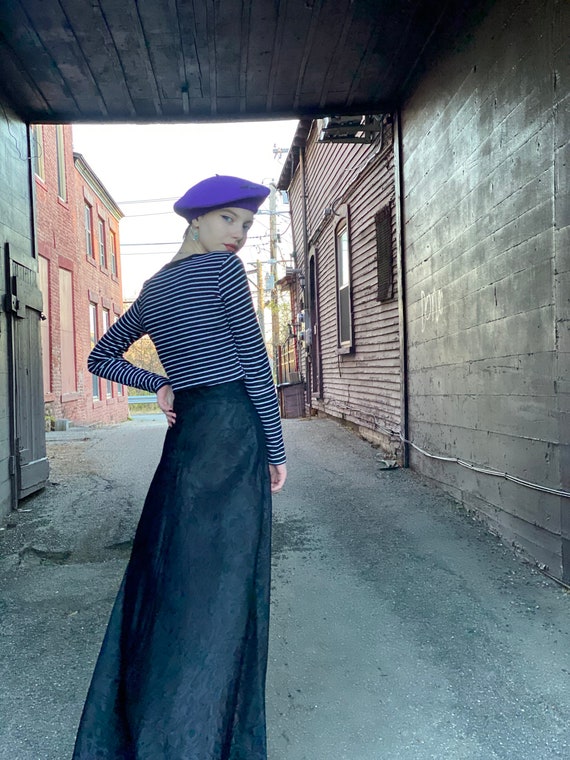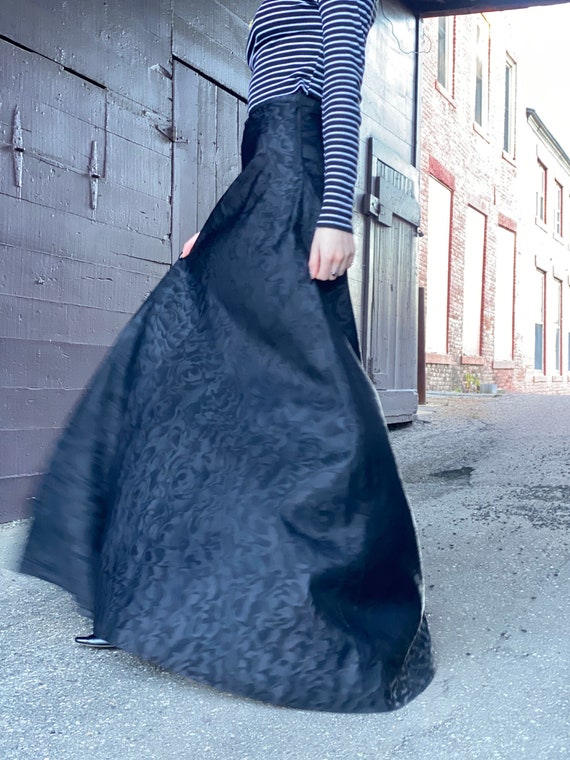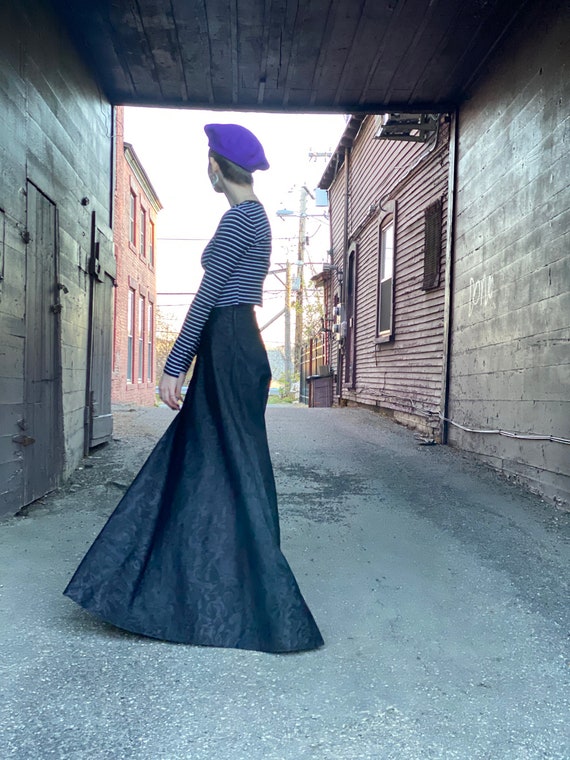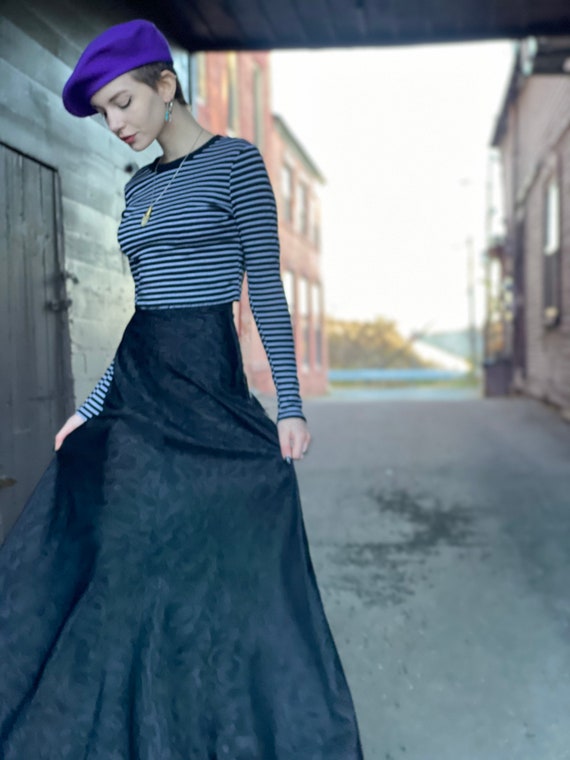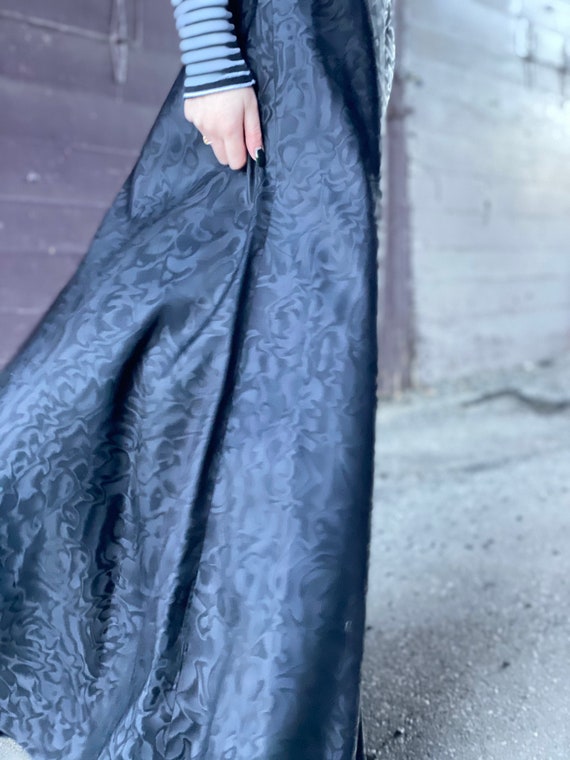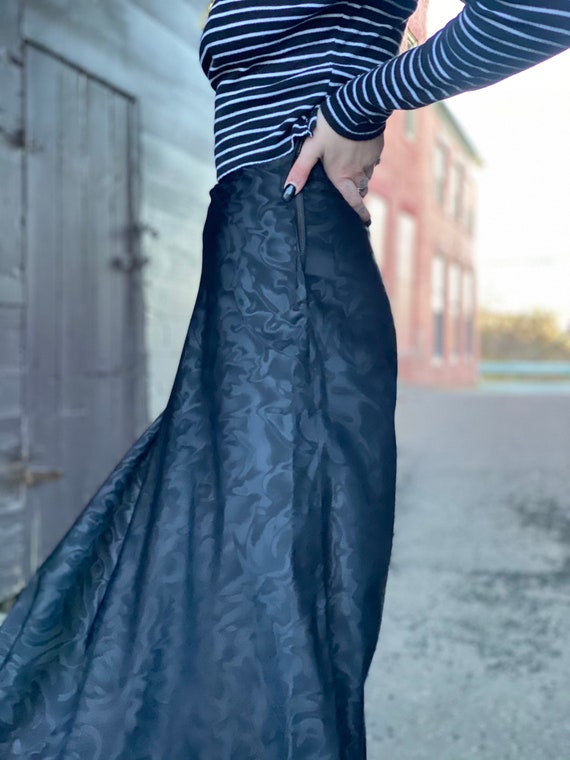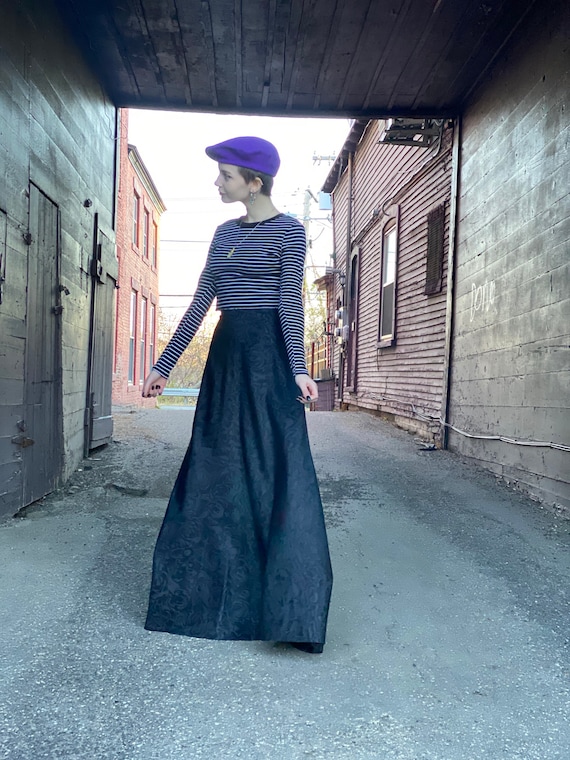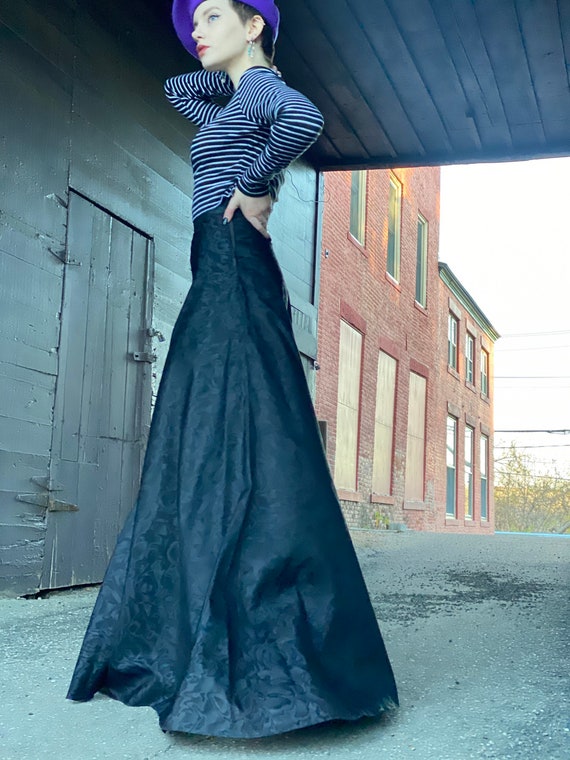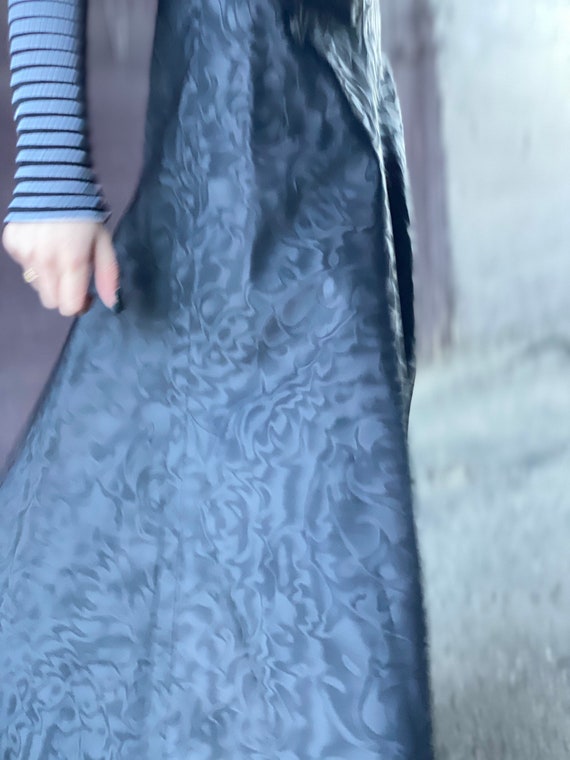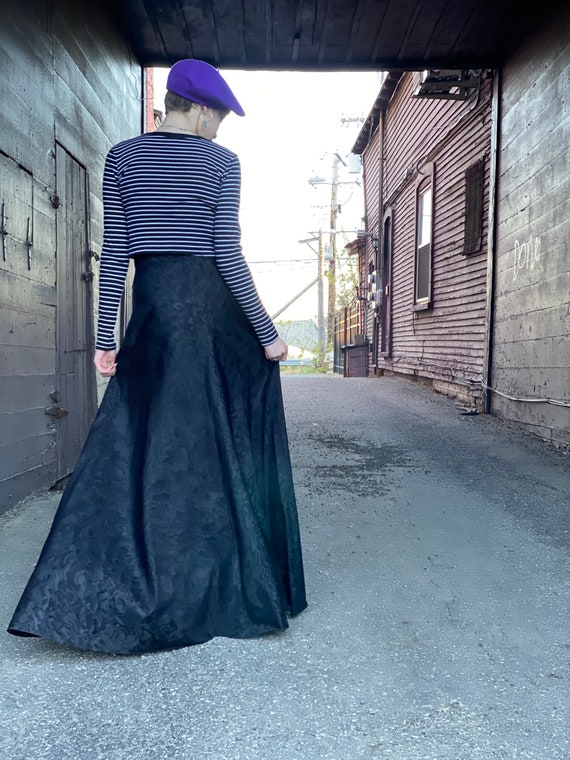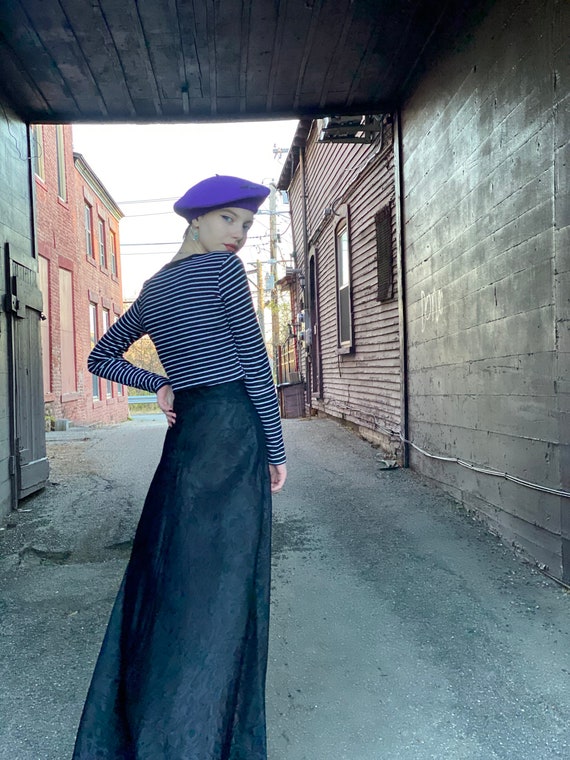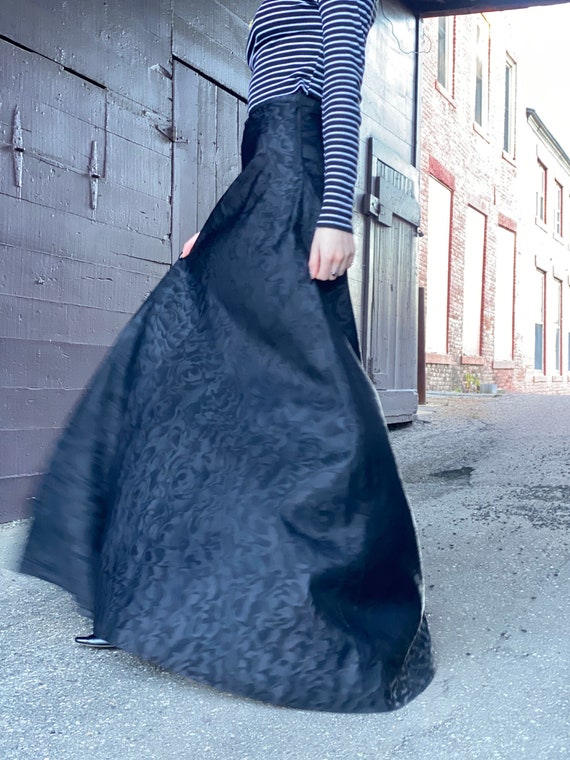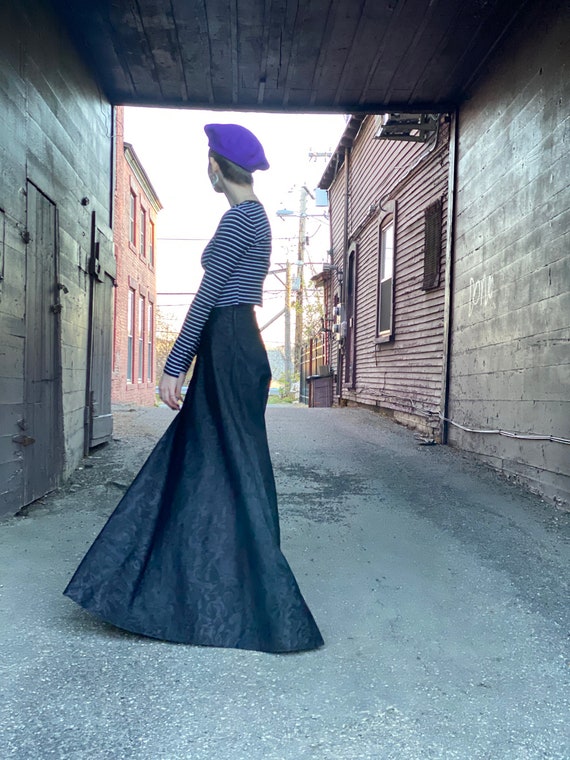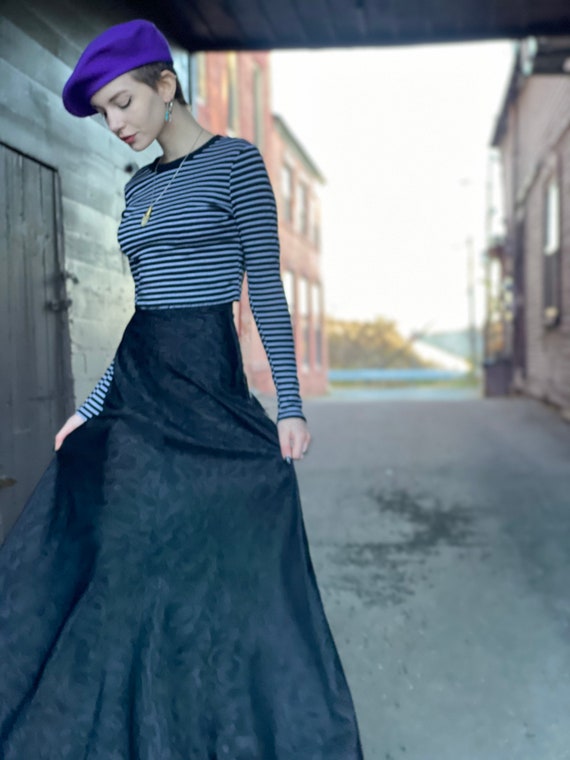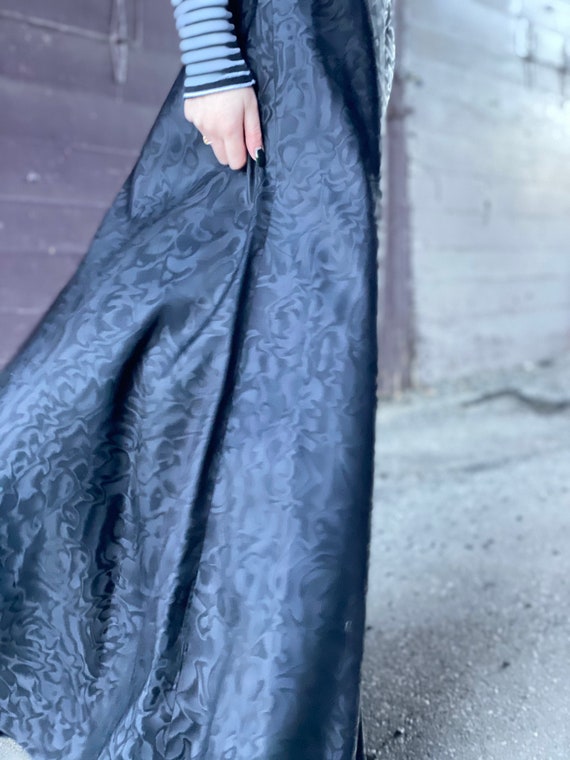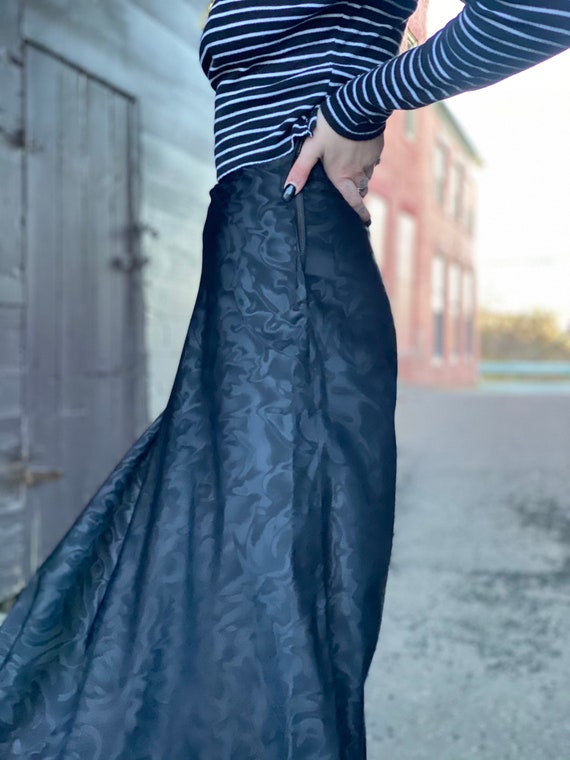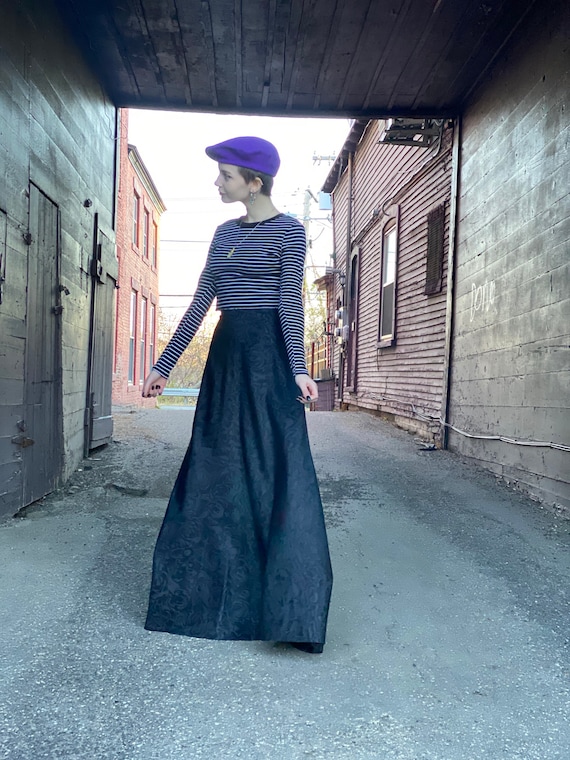 Stunning inky black 1930s moire silk satin antique skirt with tons of volume.
Tags:
"Finisher" 9829
Style 9
Size 24
The fabric in this piece is in remarkable condition. Absolutely gorgeous. There are two small rips at the hem. Please message me for detail photos. Packed in a box with a few other treasures since April 1, 1944!
Absolutely stunning.
Side Metal Talon Zipper (Looks to be mid 1930s)
Measurements:
Waist 24"
Length 45"
Please message me with questions before purchasing. All sales are final and ship fast from the Vermont shop.
Find us on Instagram @anasclosetfullofcolor…