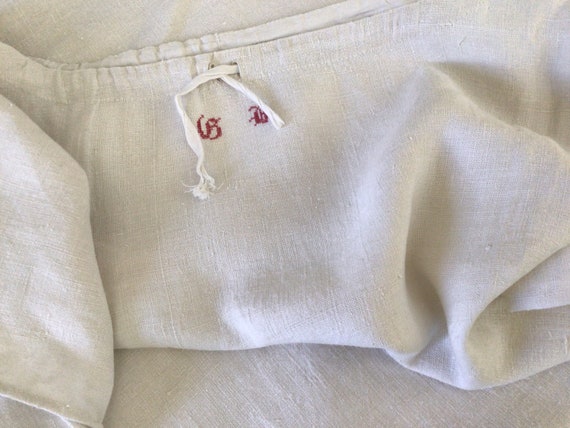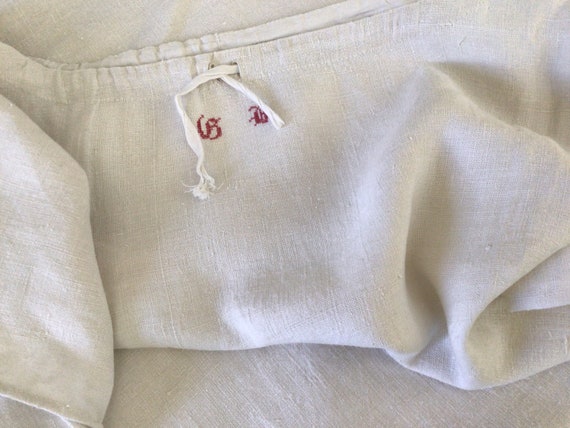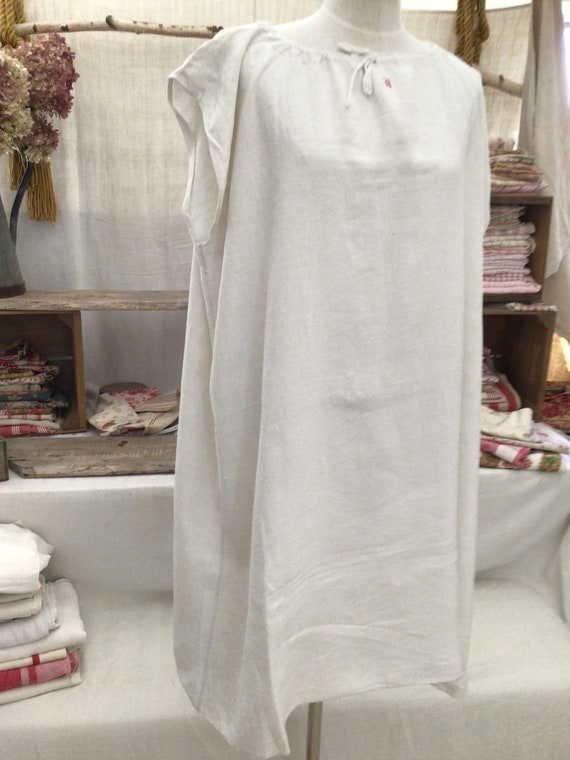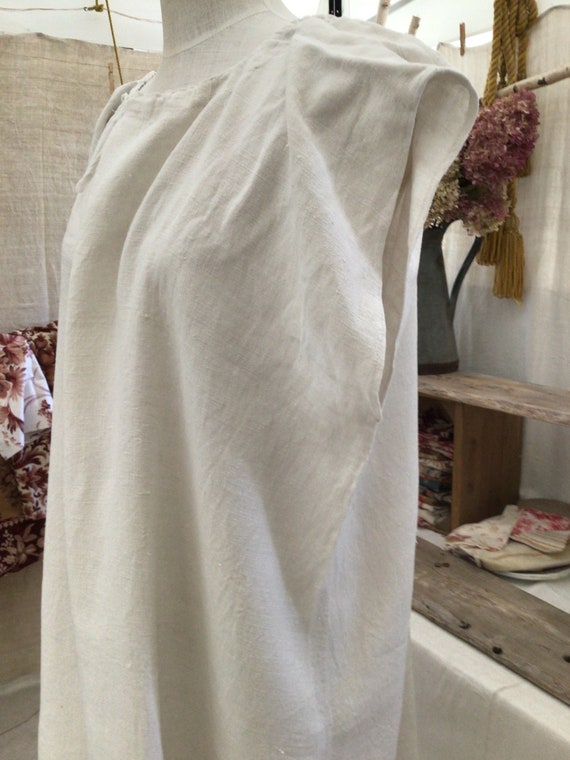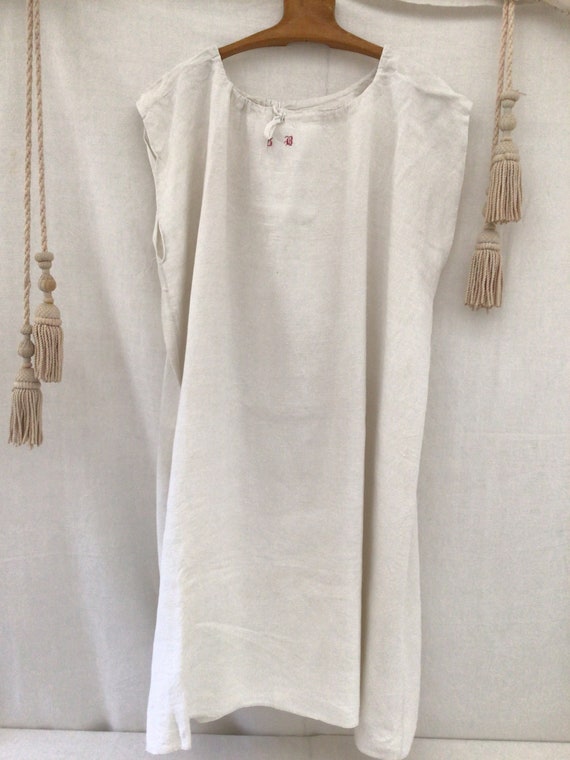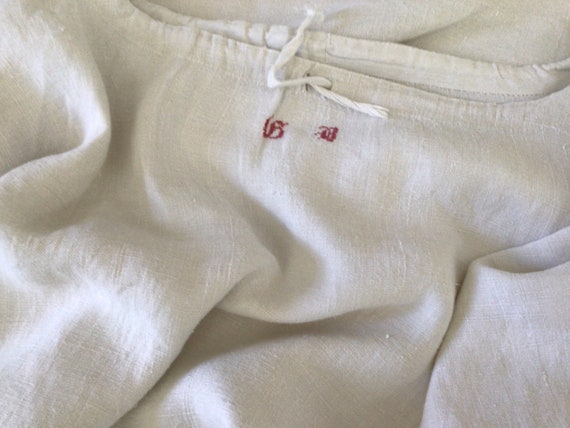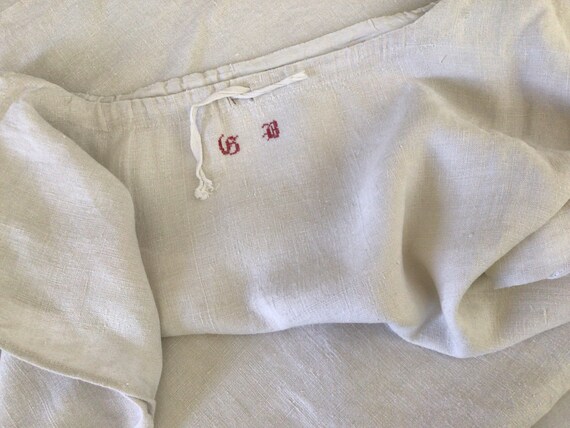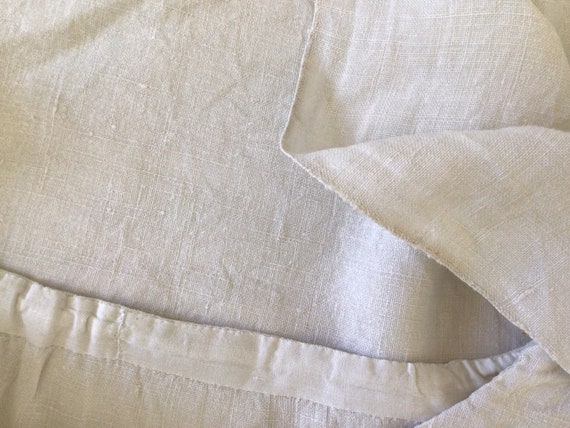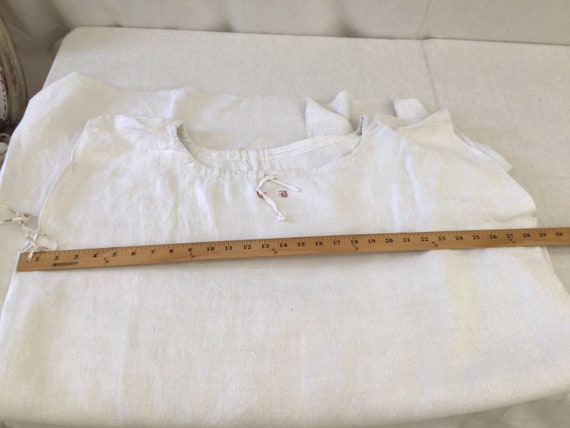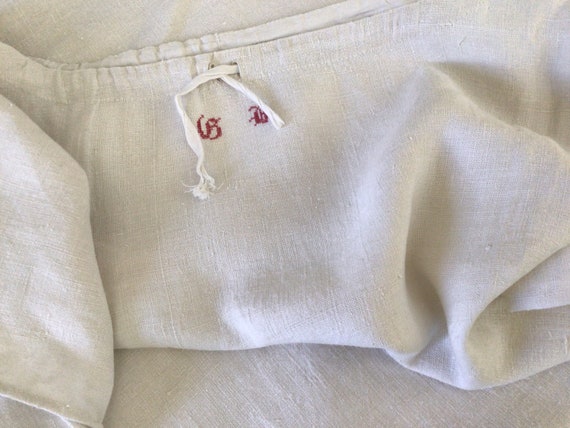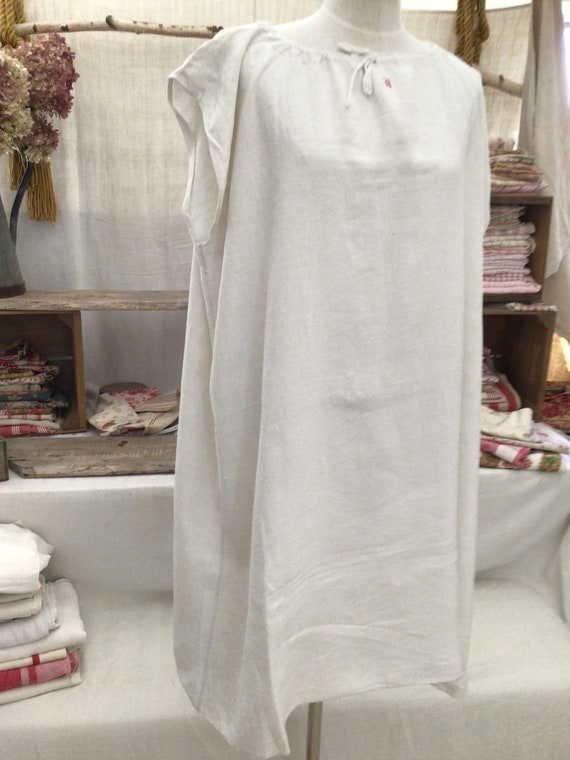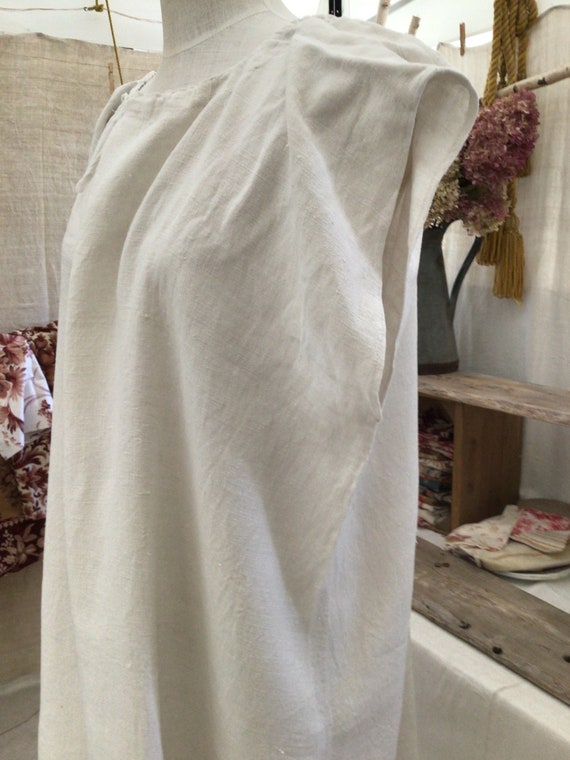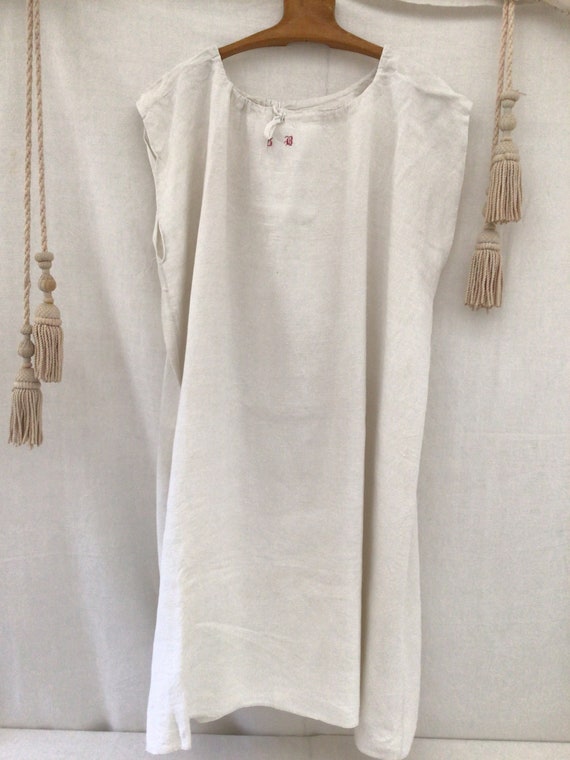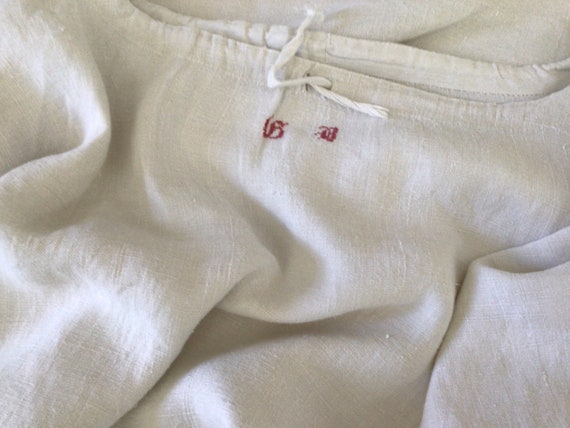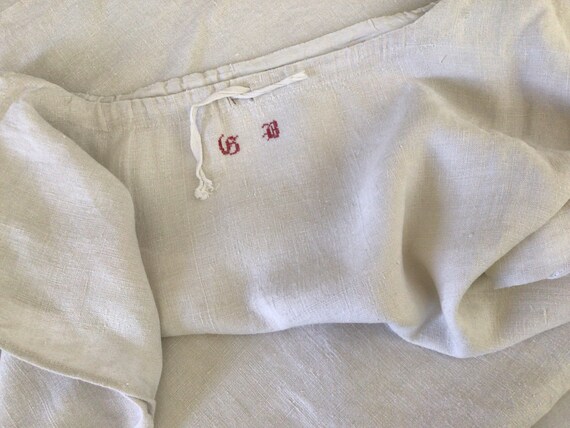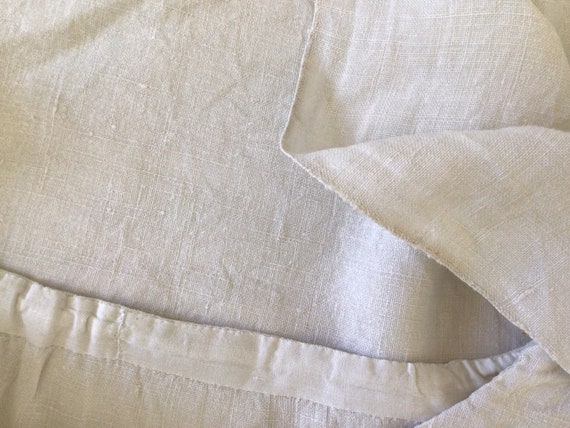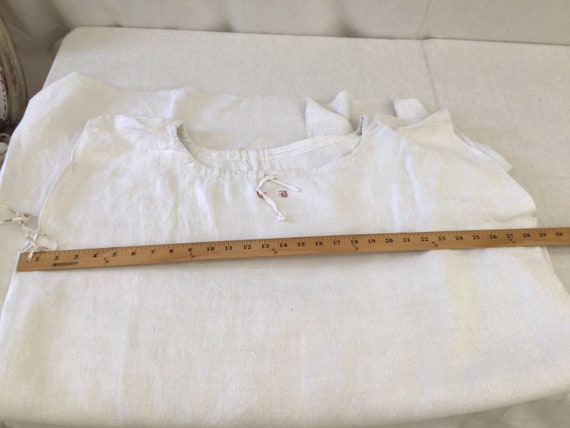 Such a wonderful rare piece with I purchased in the Loire Valley! I adore the rustic simplicity! Wonderful early gown dating from the 19th century and made from simple rustic floppy home loomed fabric. It seems a rustic blend of linen and cotton. Lovely soft creamy natural color.
Immaculately hand sewn seams, gusseted on both sides, a few machine top stitched seams as well. Beautifully detailed eyelet embroidery around neckline. Tie on the neckline is great feature to just fit if needed.
Charming cross stitch monogram in red. The second letter in monogram is a B first I think is G?
Condi…