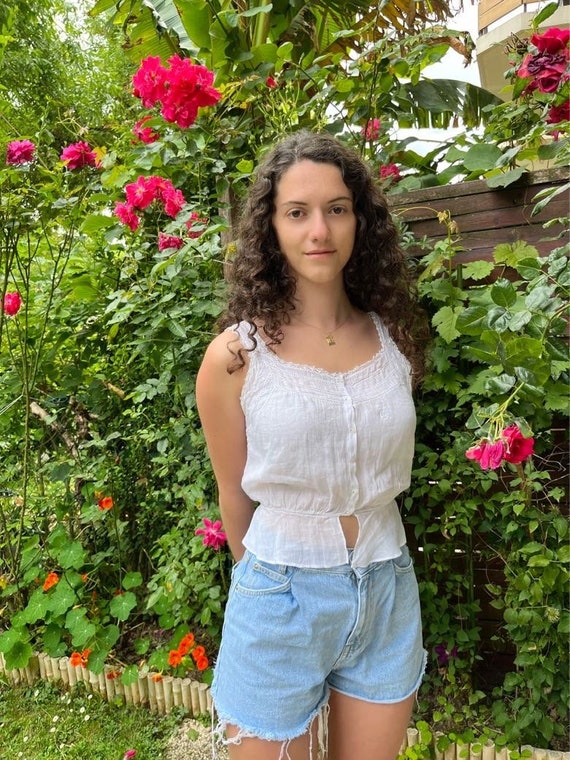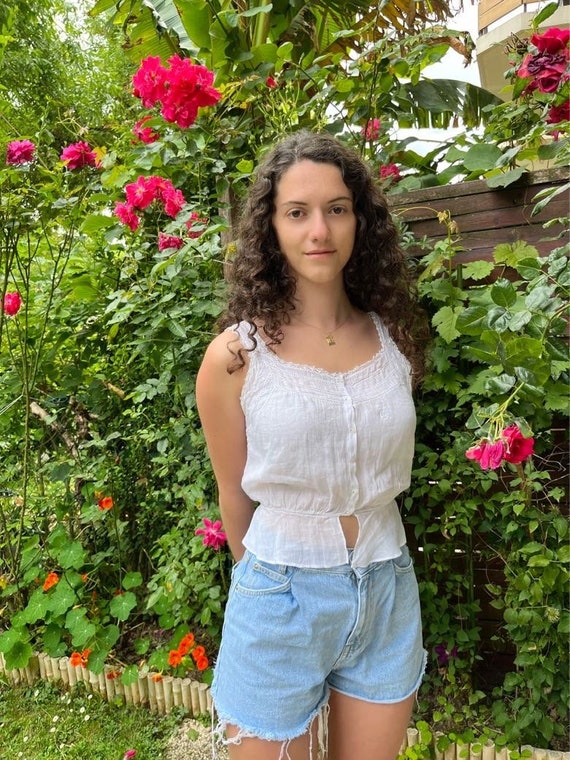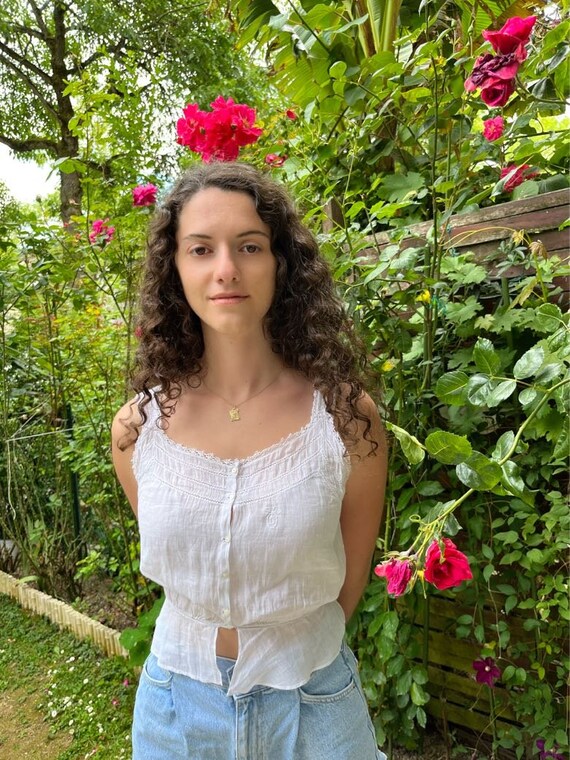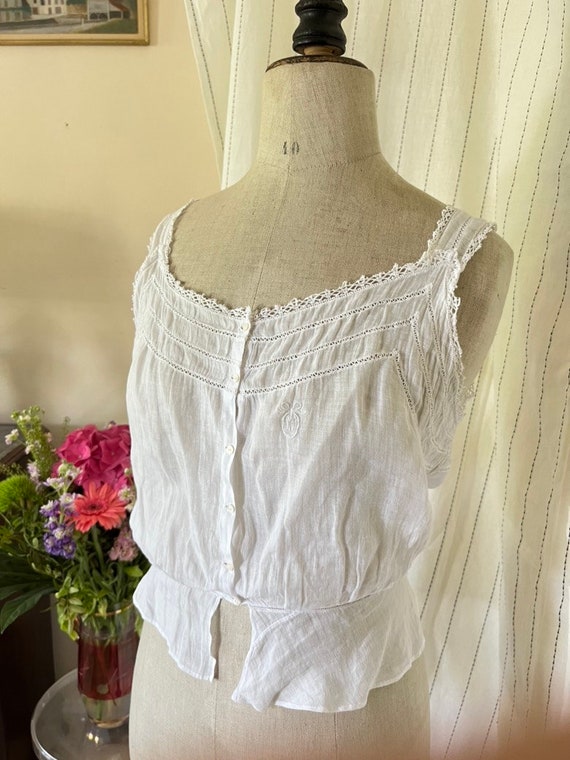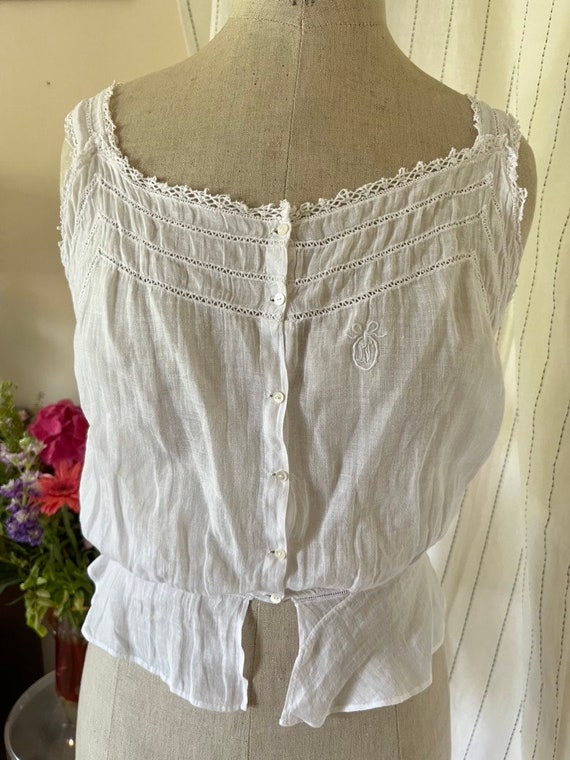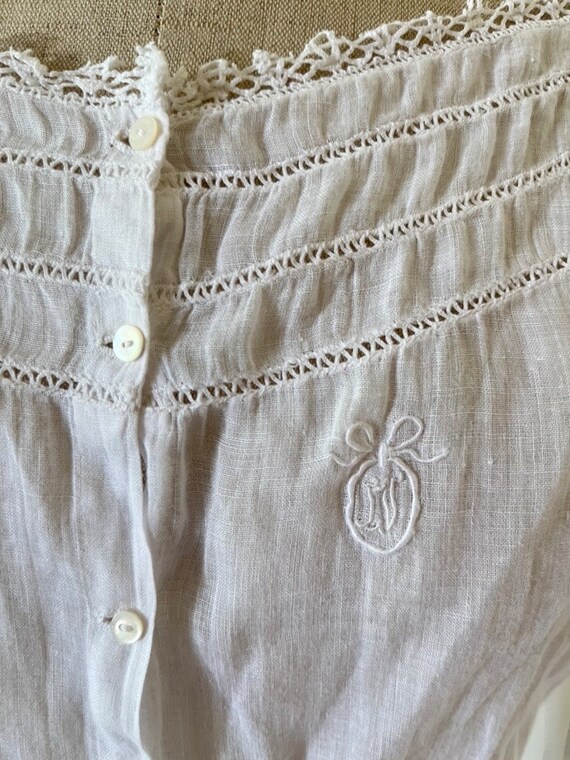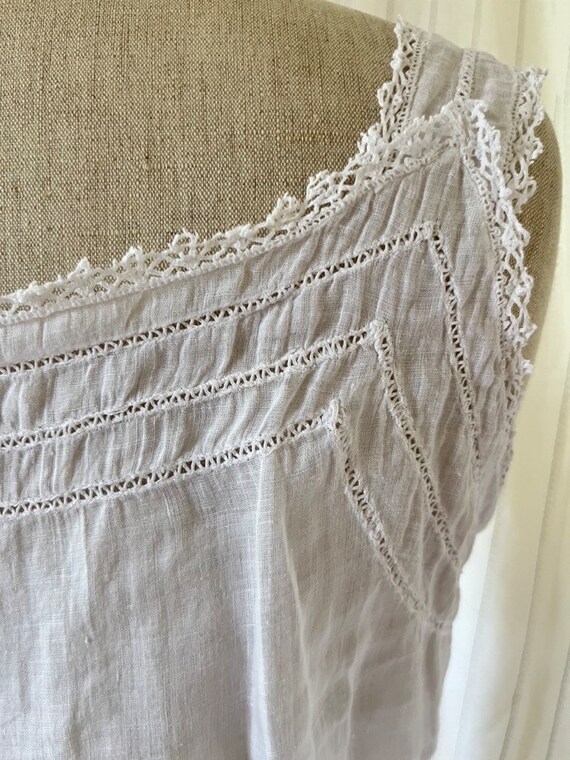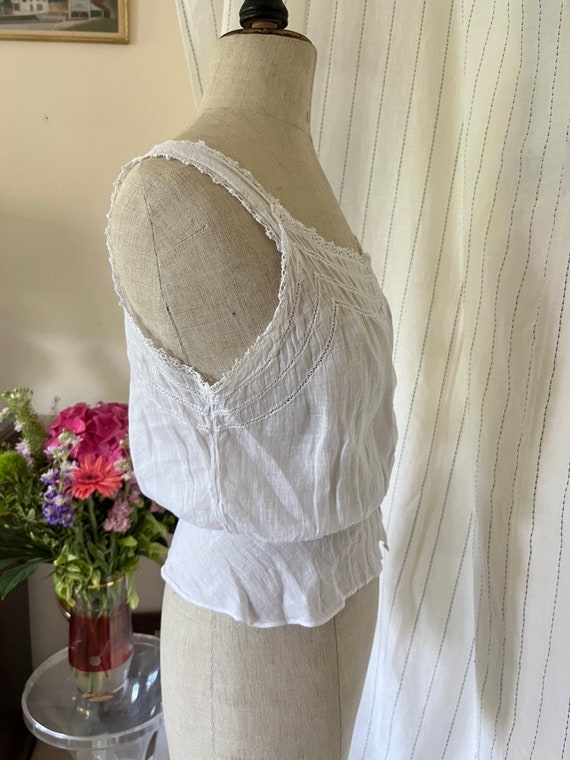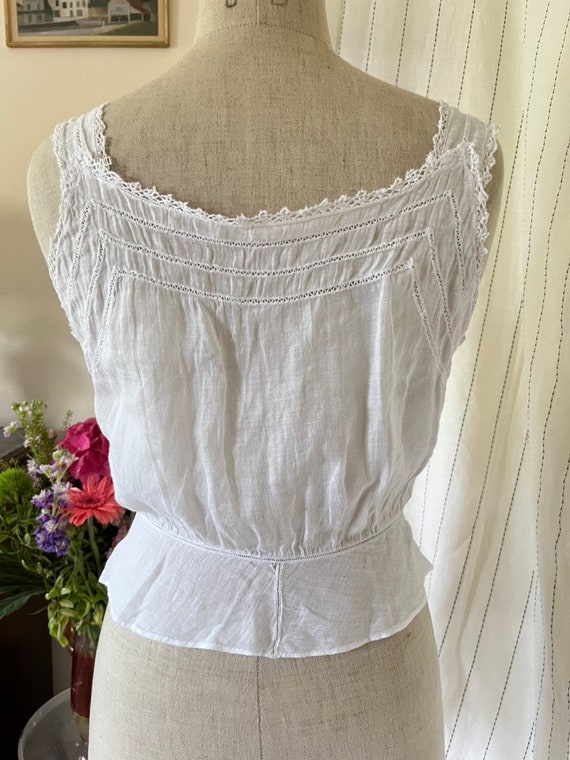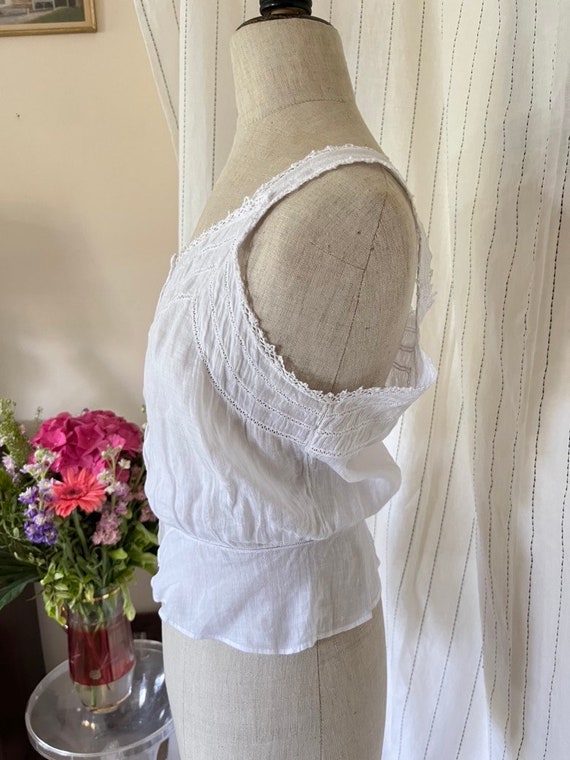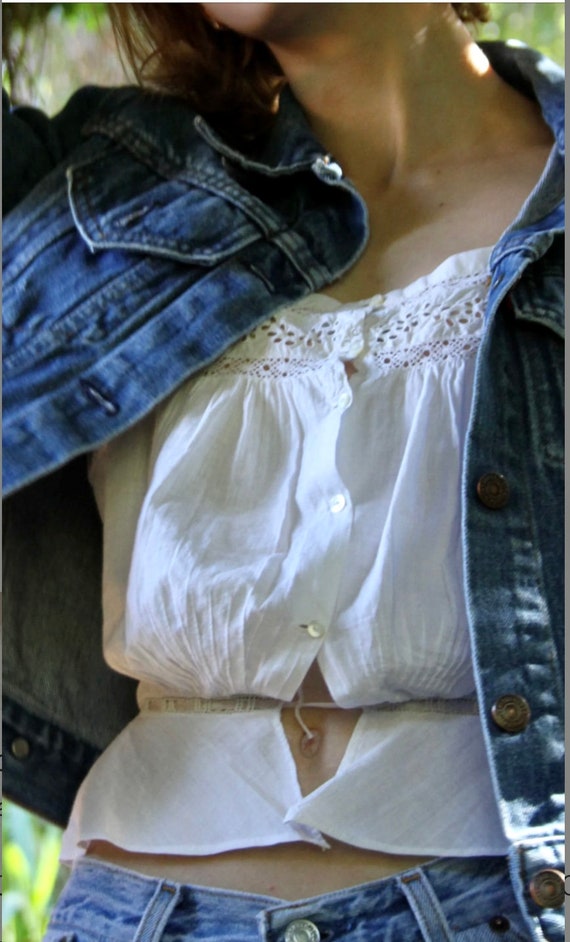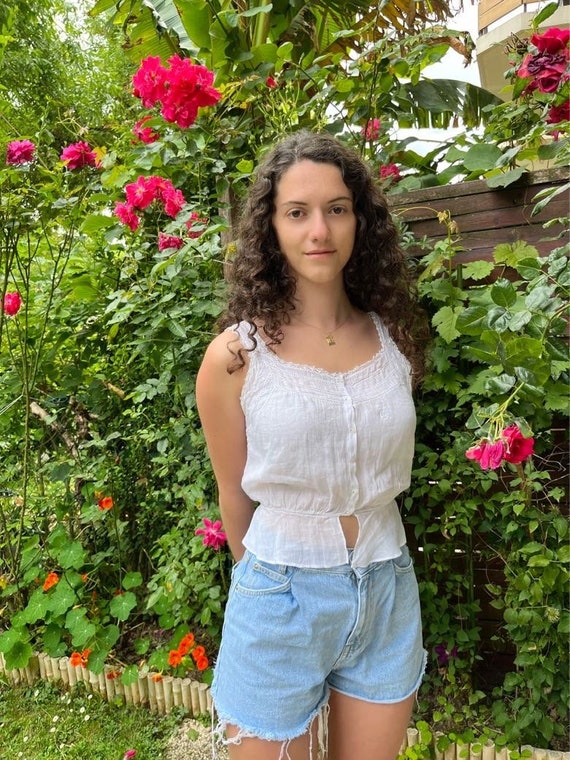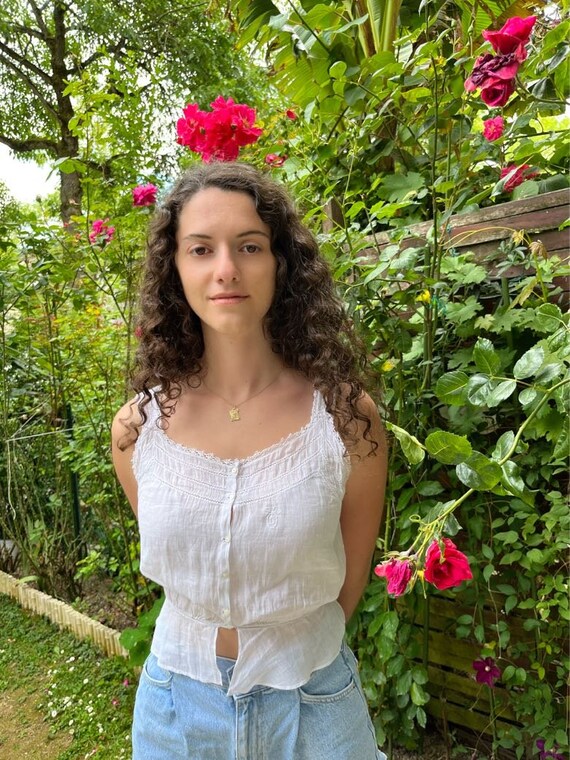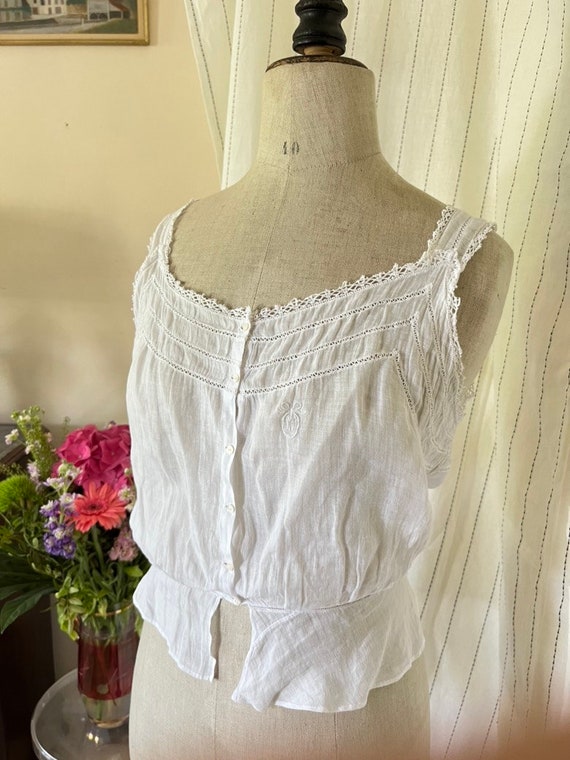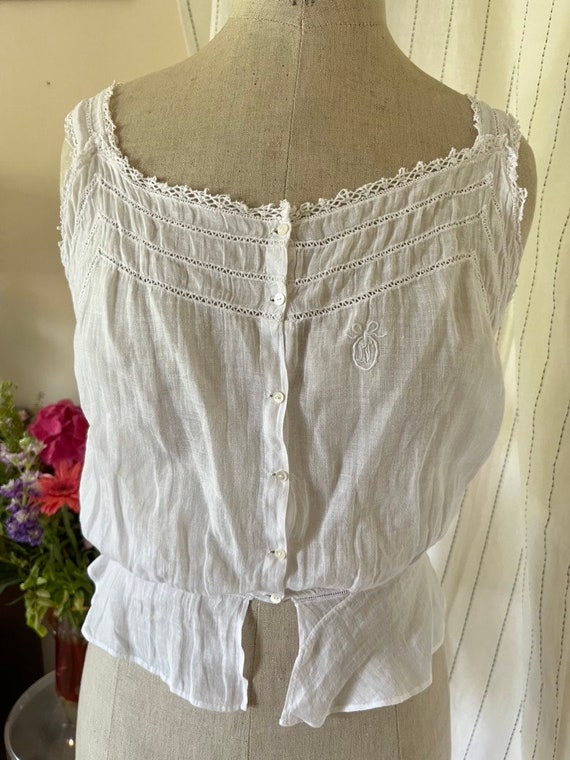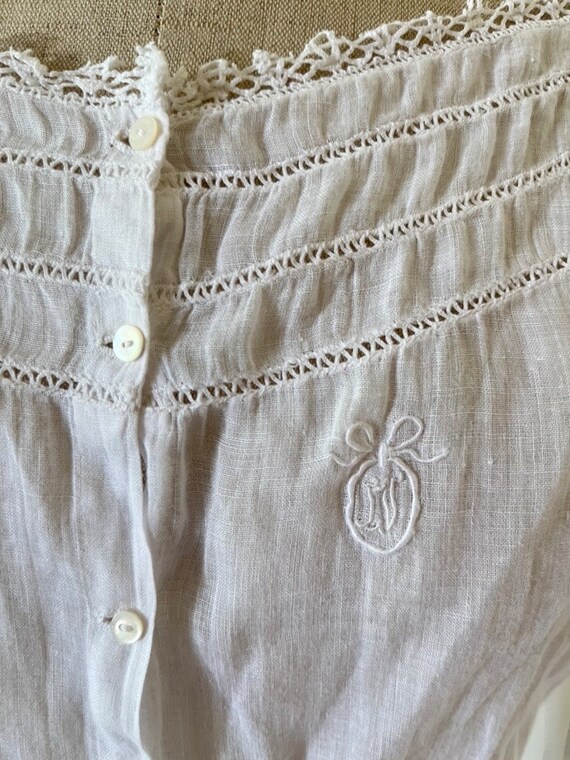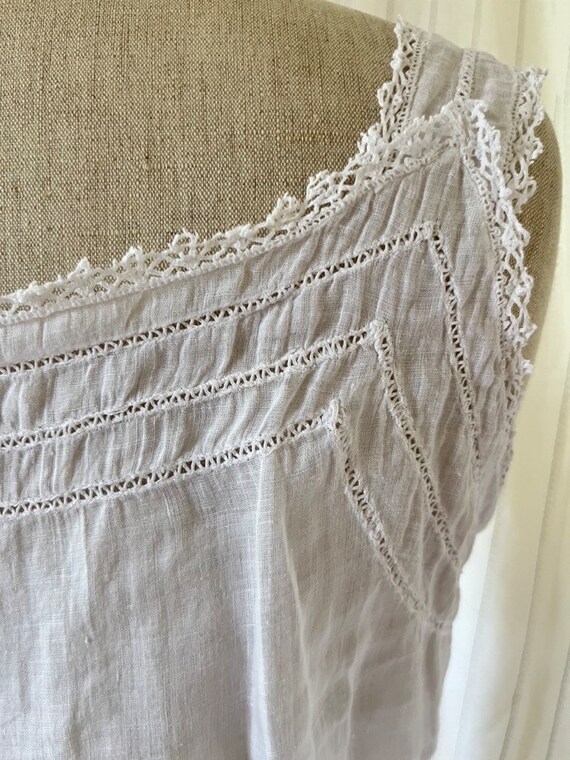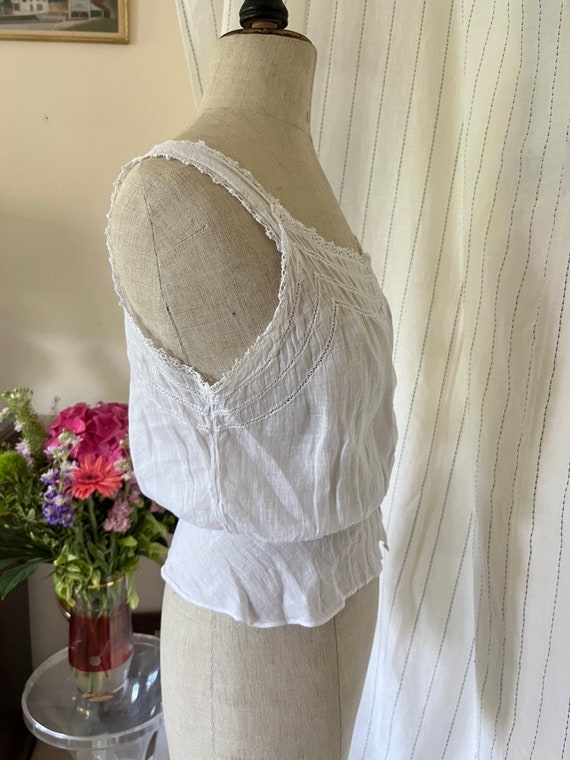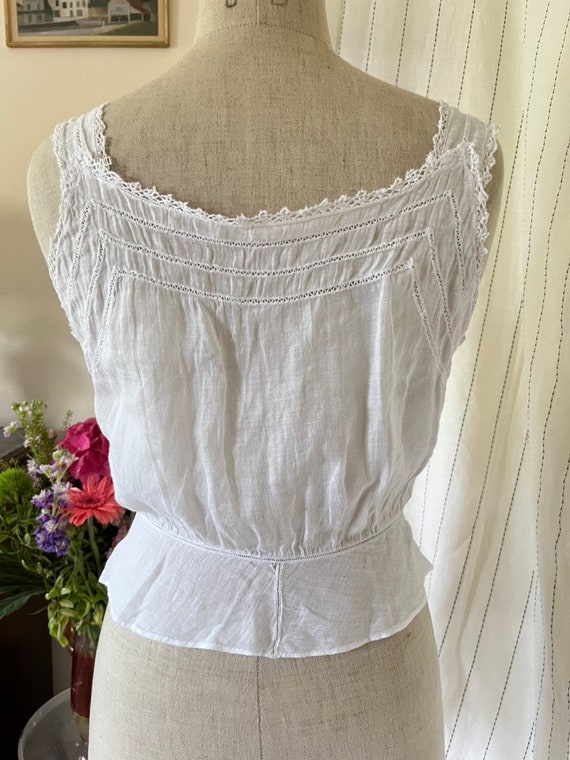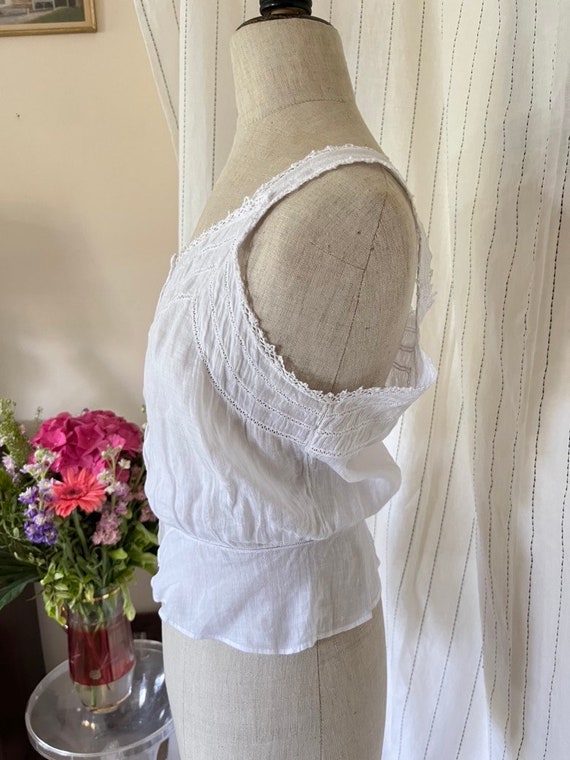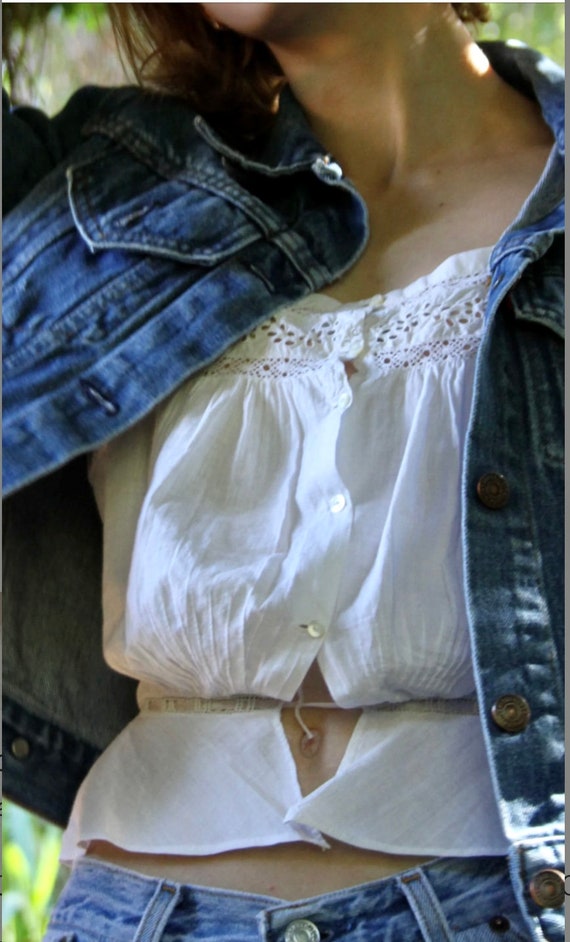 So delicate antique French white corset cover in a fine cotton voile/gauze with lovely crochet lace inlays on top front and back and on straps. Crochet lace trim along top front and back as well as along straps and armholes.
Embroidered initials/monograms JV topped with a sweet little knot 🎀 on top left hand side, which makes this beauty even more special:)
Fitted bodice which gathers into a peplum hem and fastens at the front with 6 beautiful tiny antique mother of pearl buttons.
Those corset covers are so feminine and sexy but in a subtle way. They are handmade and each one I found are…