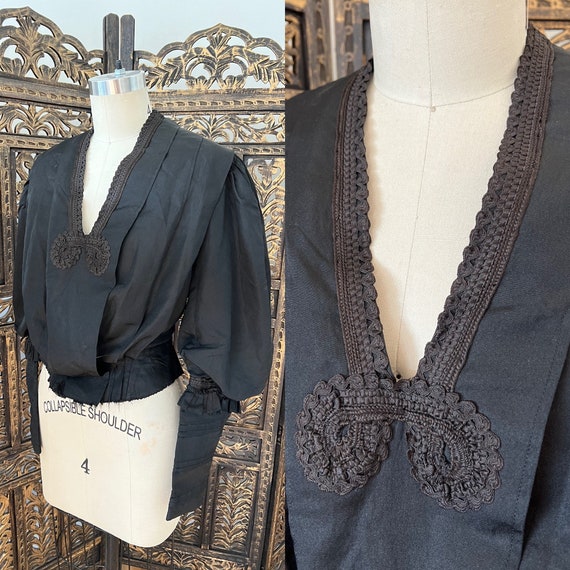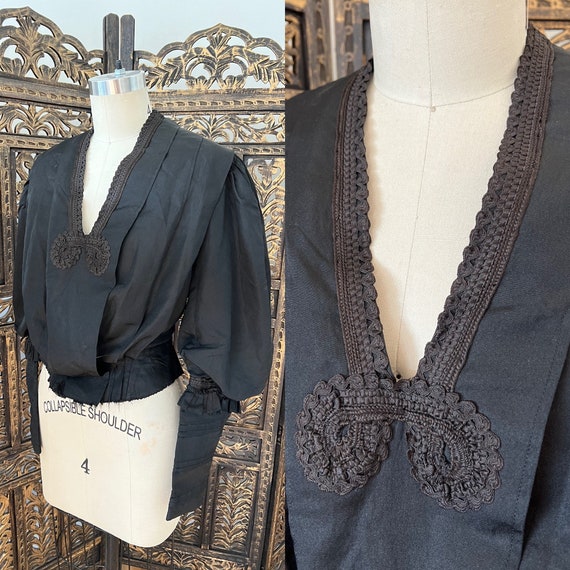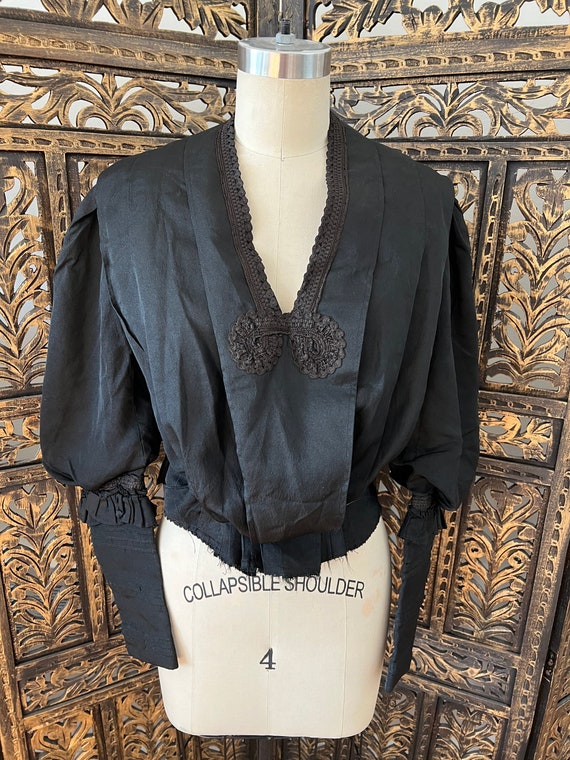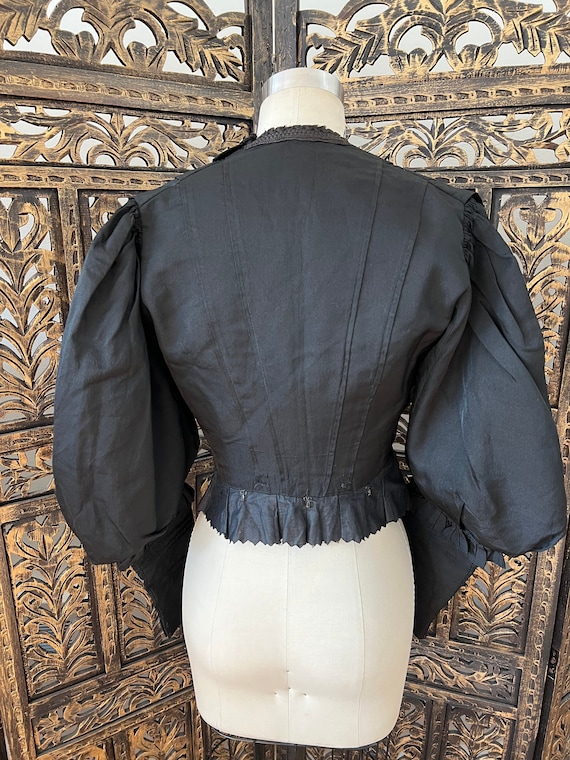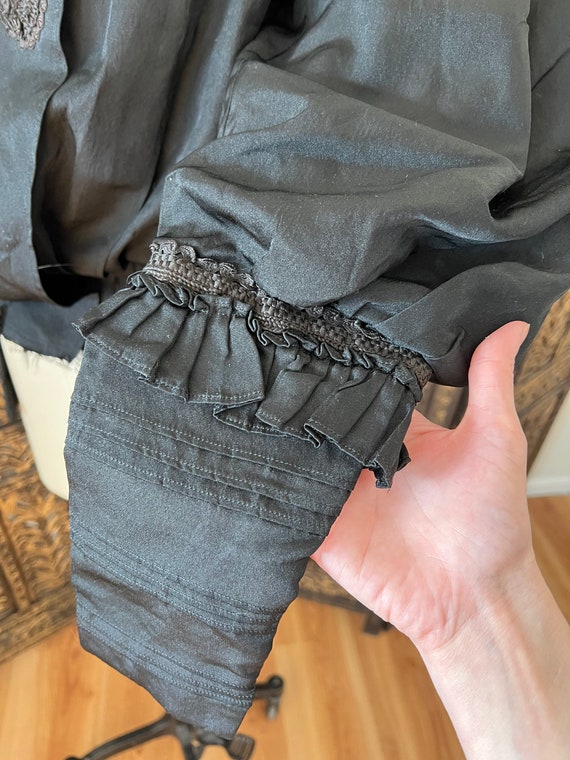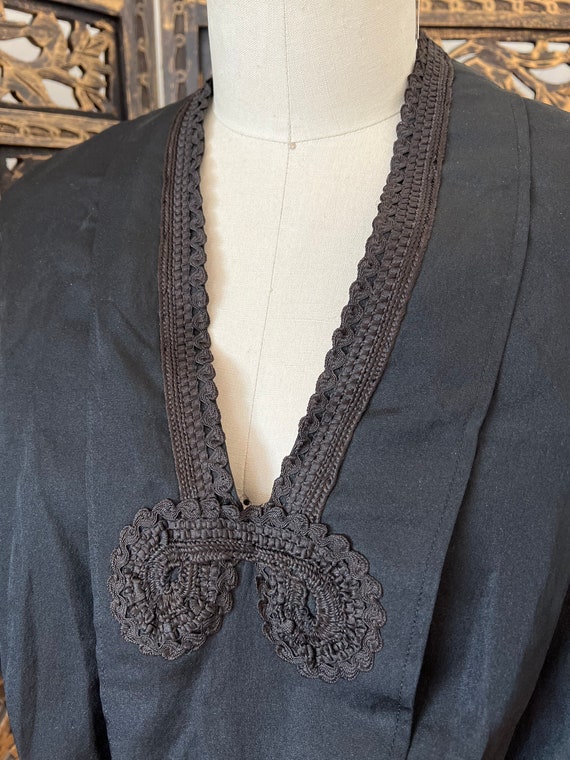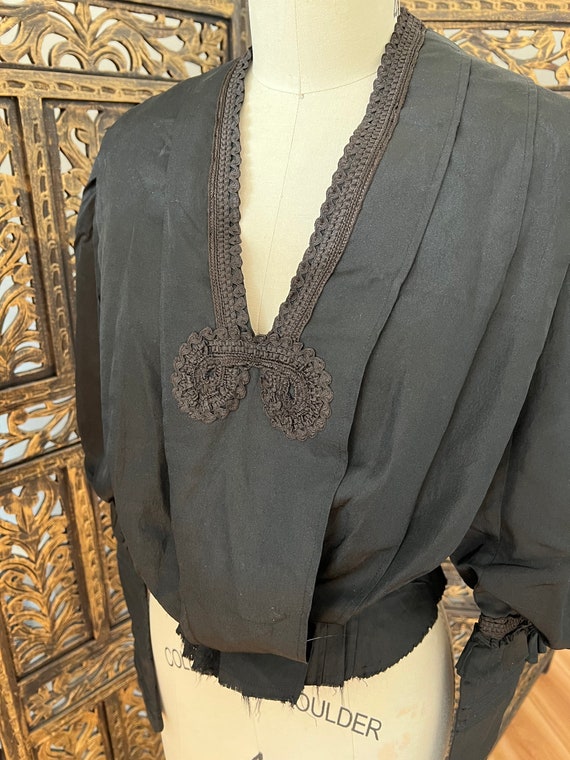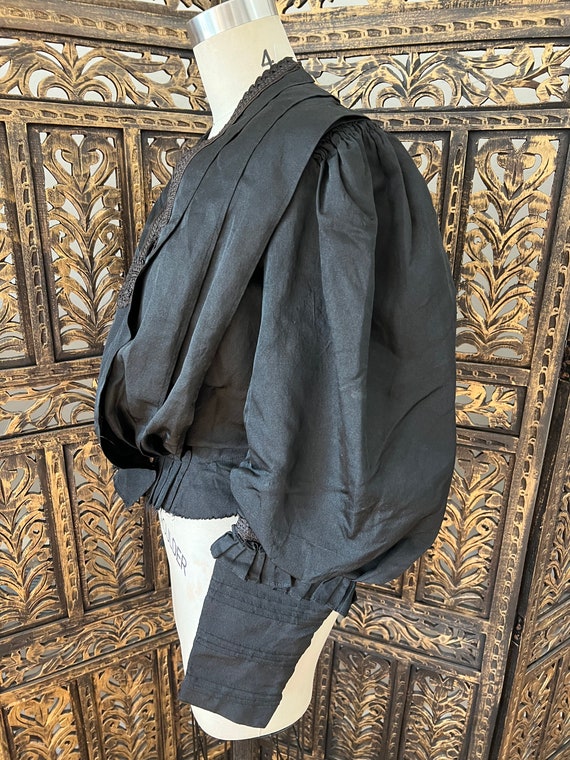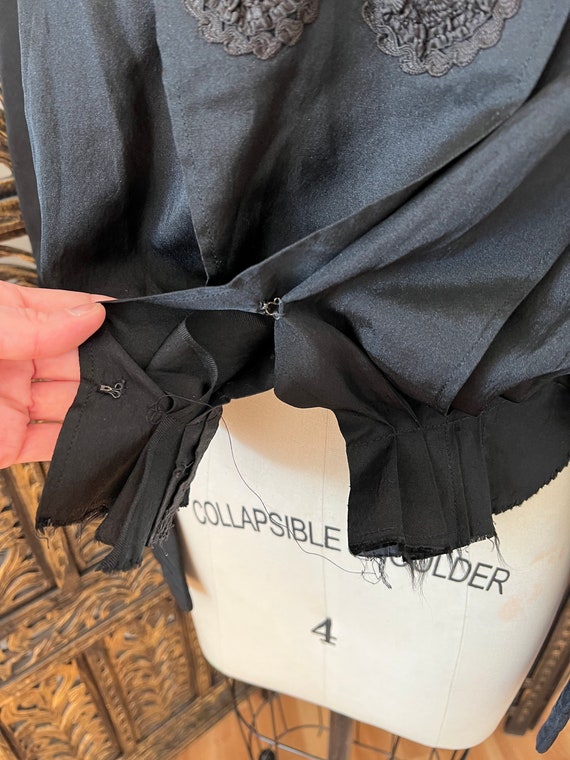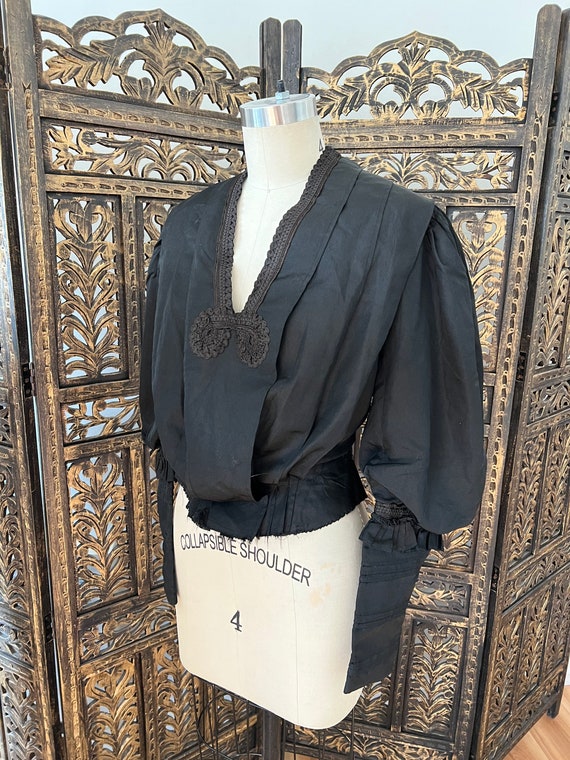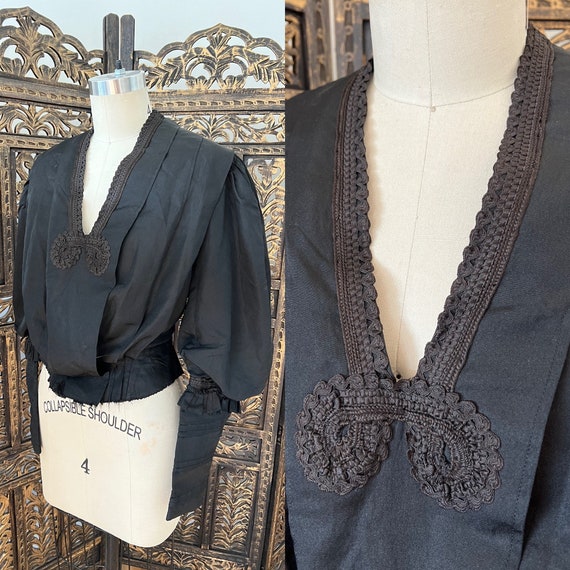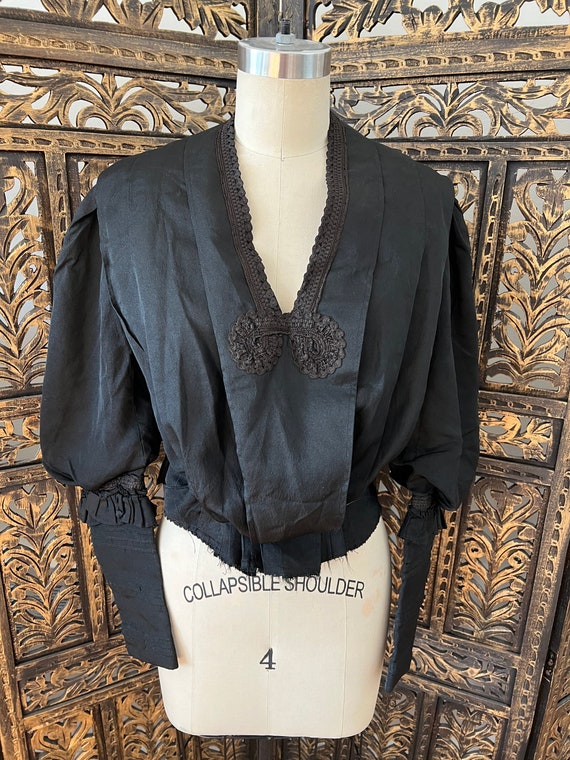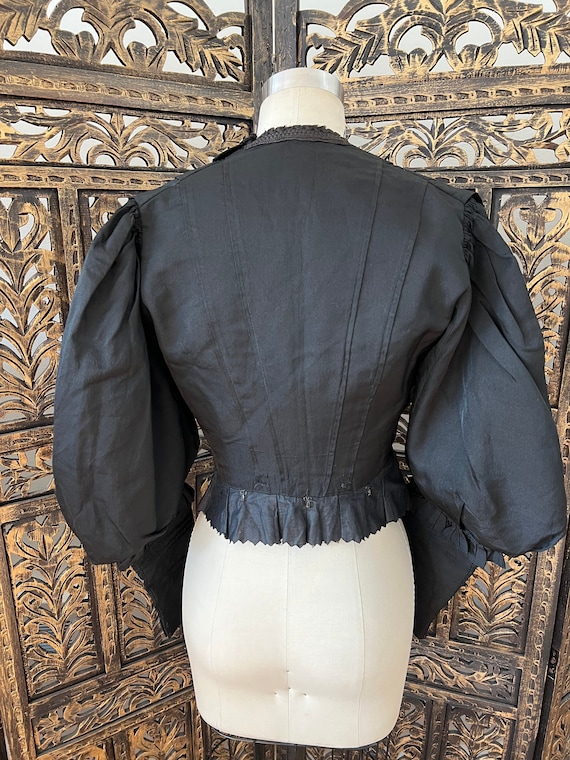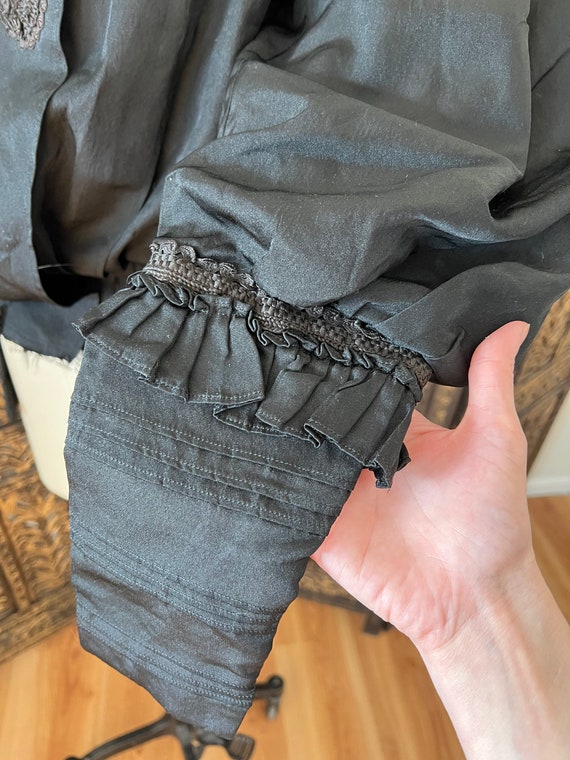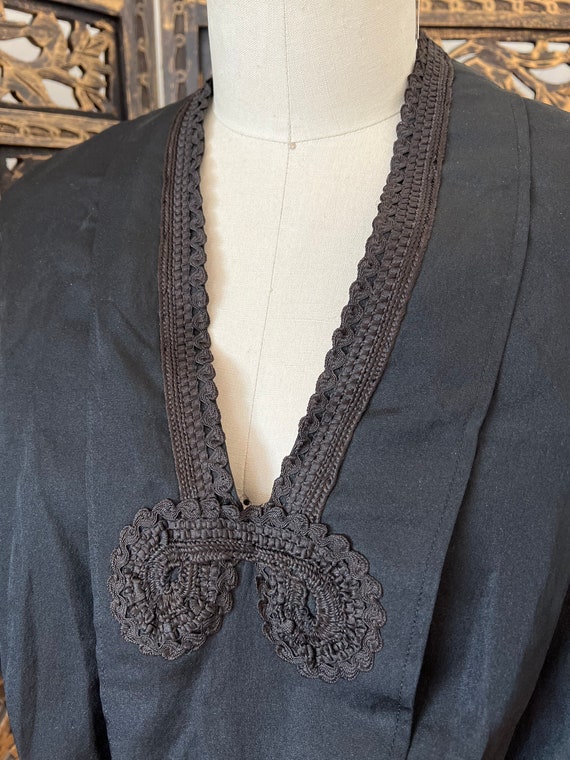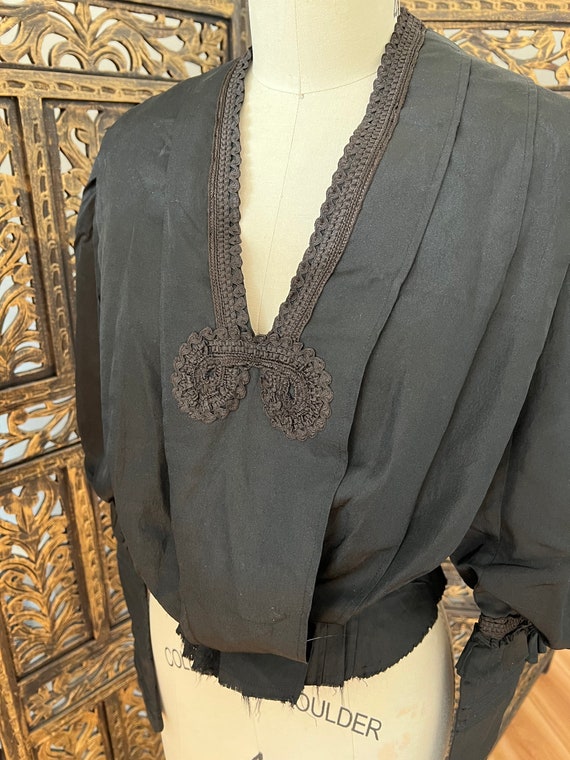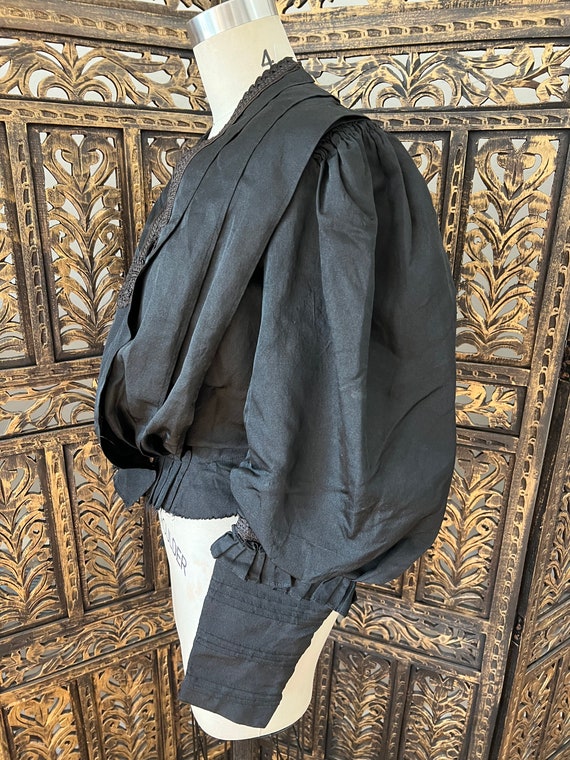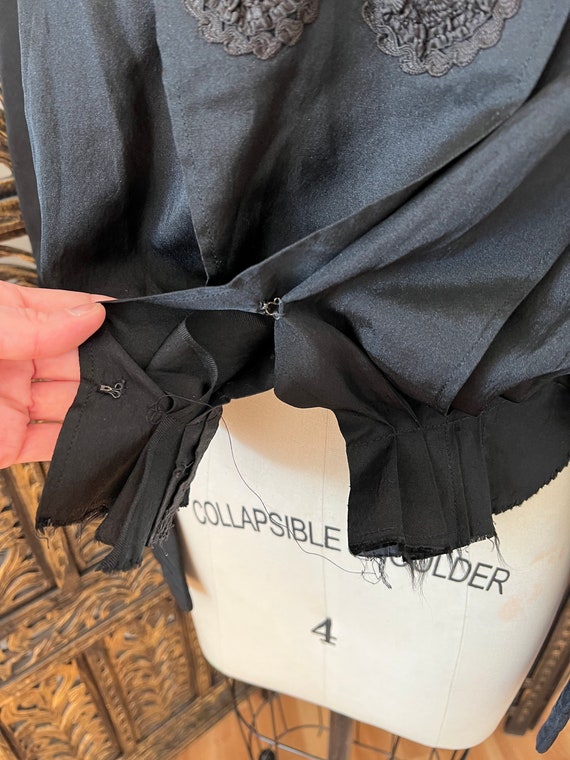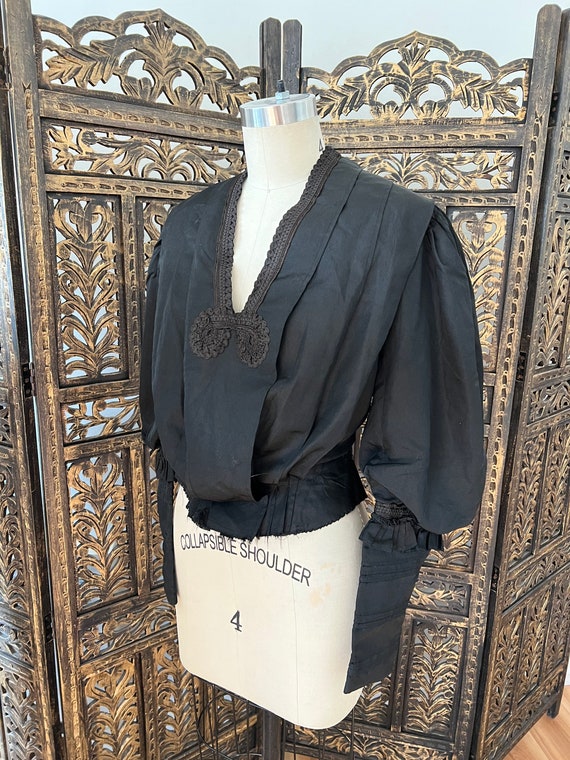 Hard to find bodice. While the sleeves of this are very large- they are not quite leg of mutton and i believe they date more towards the middle of the Edwardian than the late Victorian
This is unique in that it could be wearable with extreme care and some repair work.
Condition -
Condition is strong but aged. It is missing many of the hooks and eyes; you will need to replace them. Underarms are strong and in good condition.
Size-
Hard to get a true size for the bust. I would estimate about 38"
Waist is approx 27".
You will likely want a corset for this.
Across the bac…