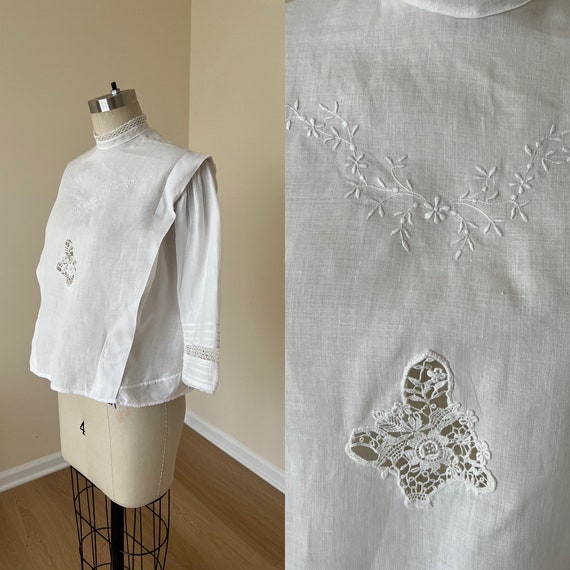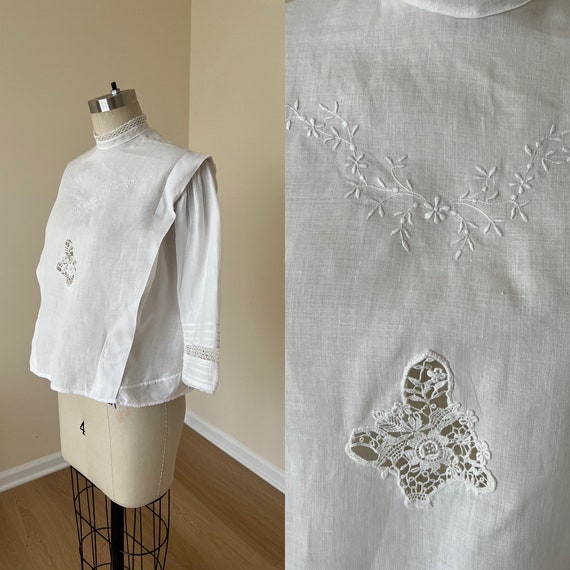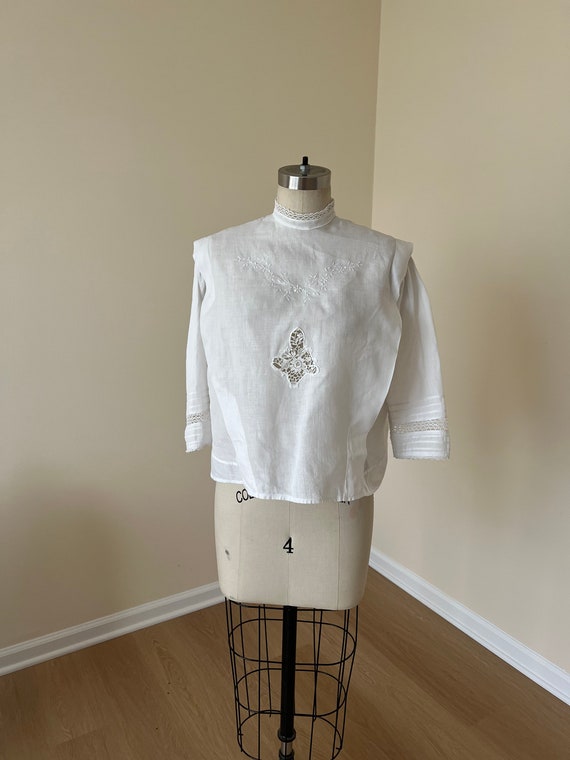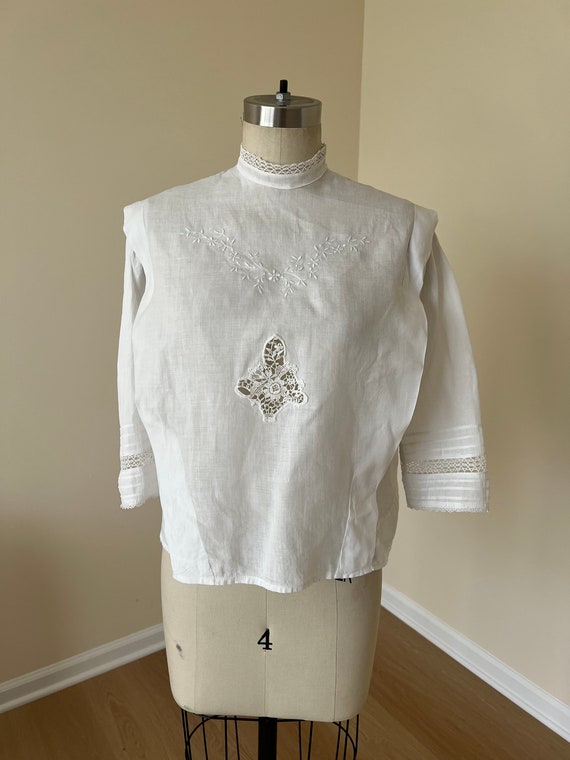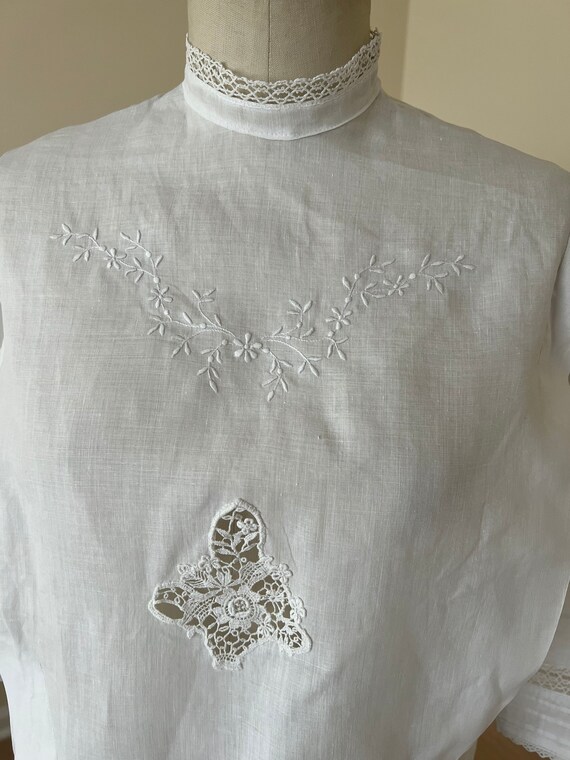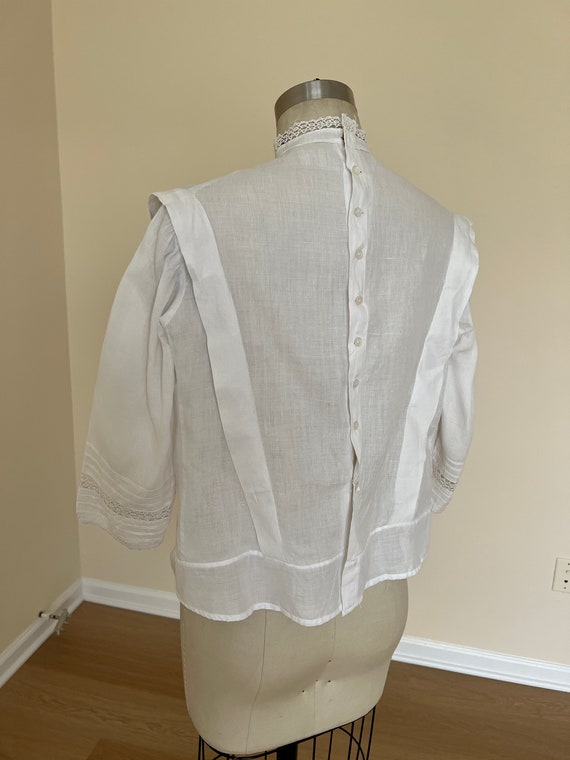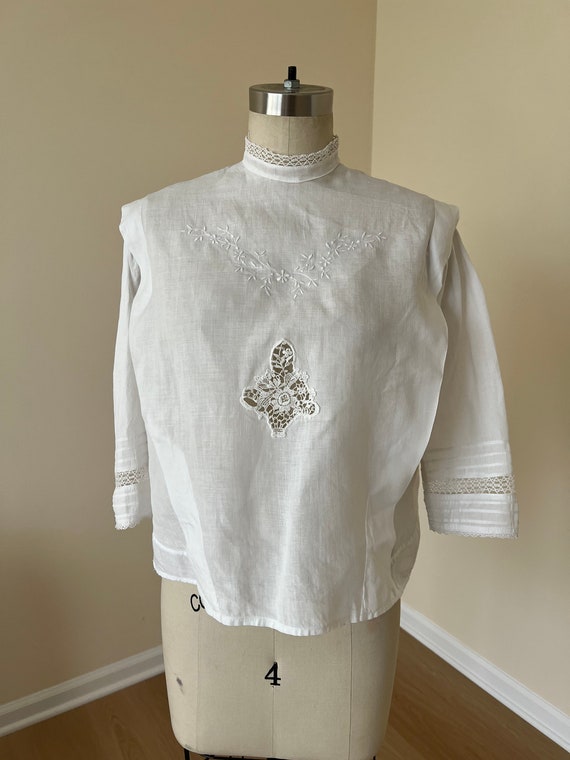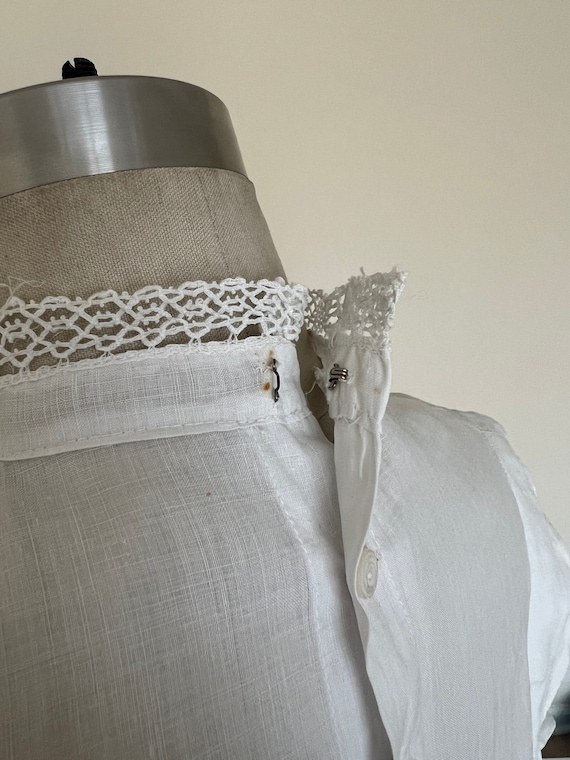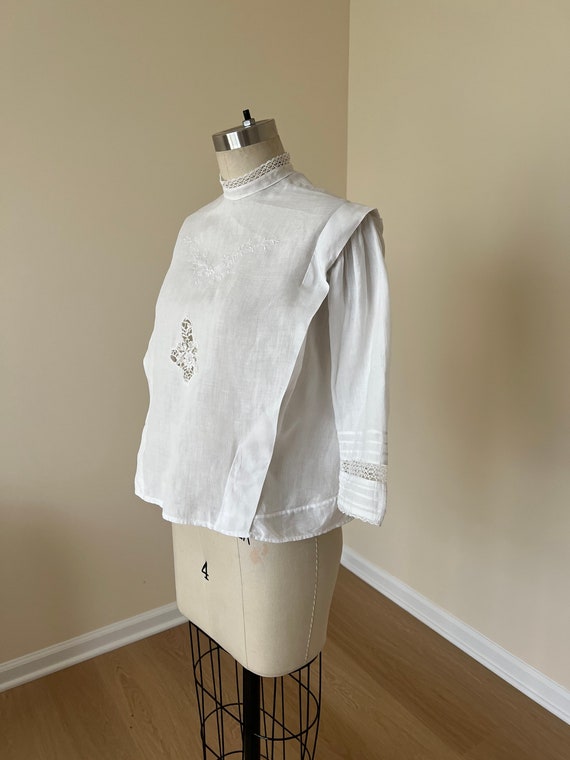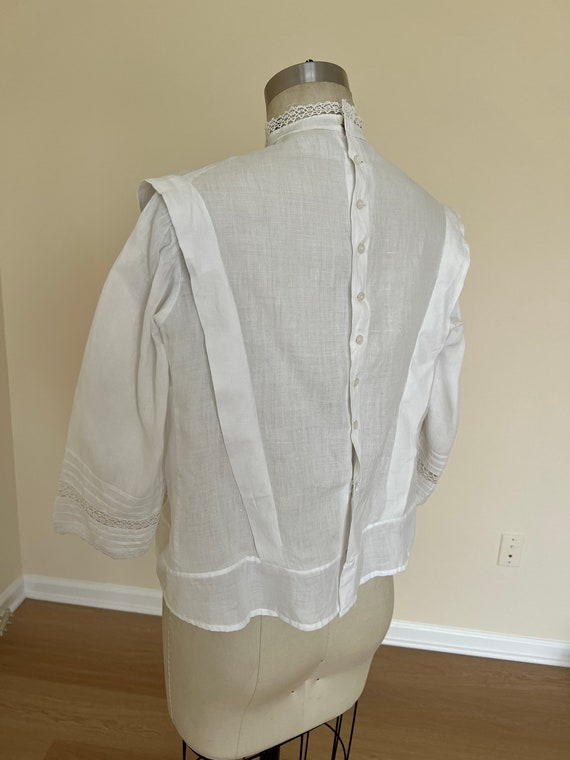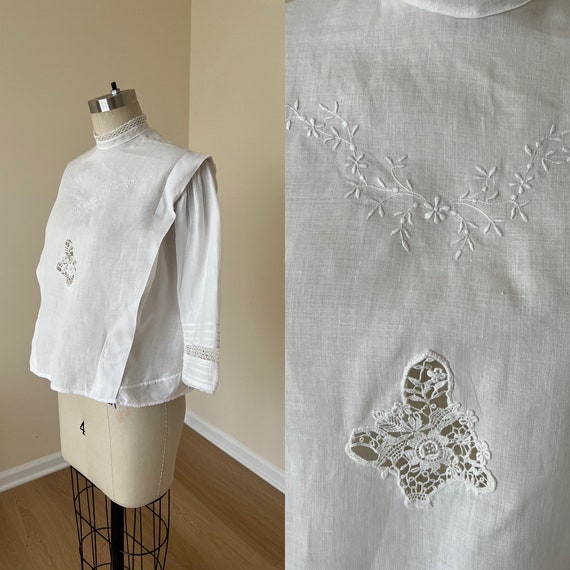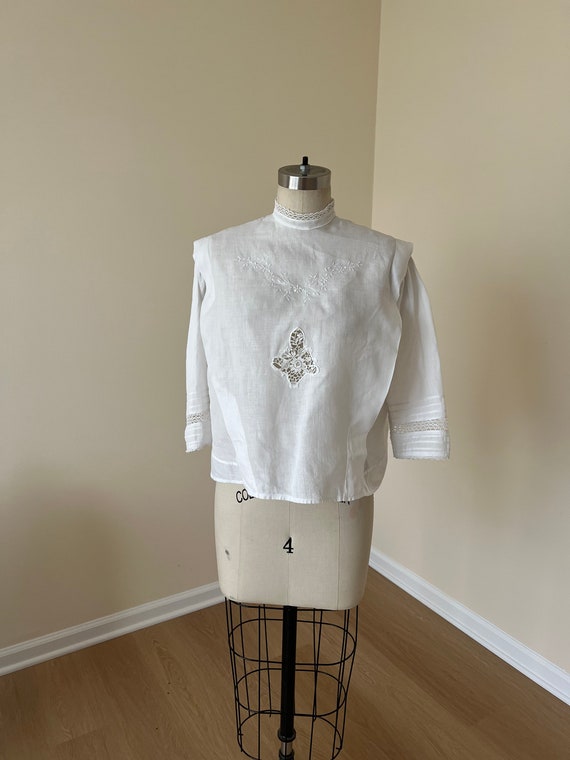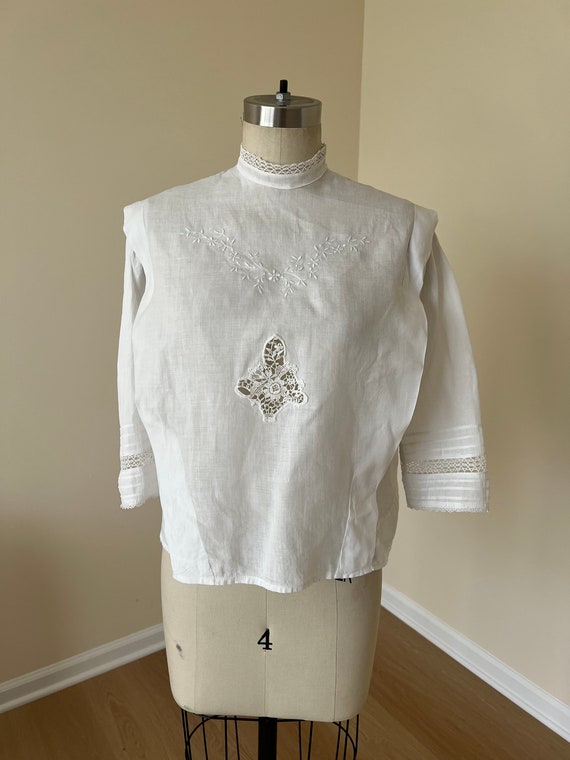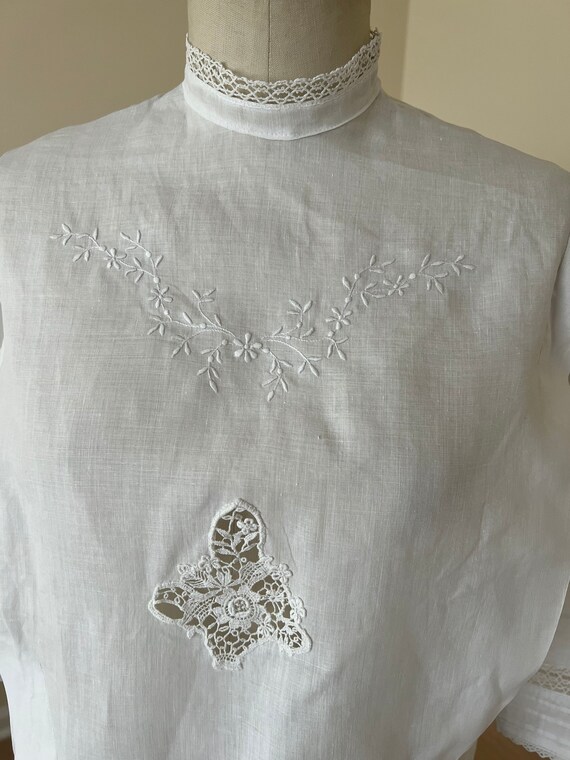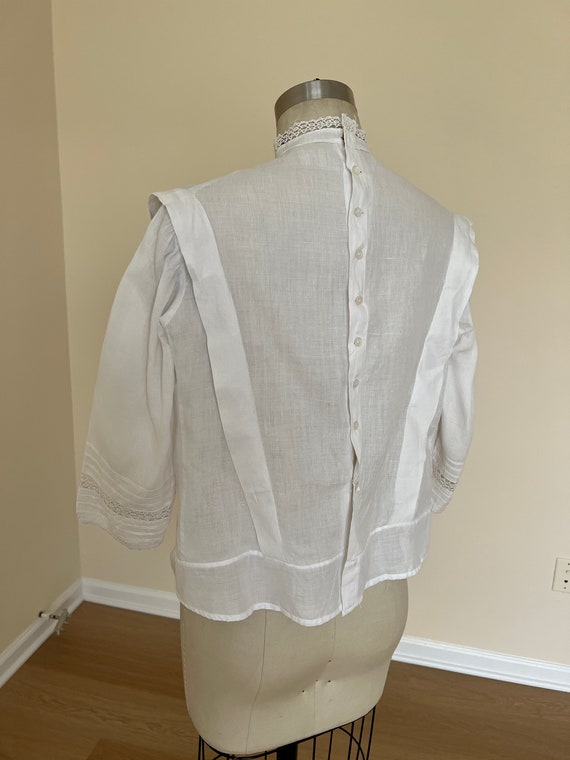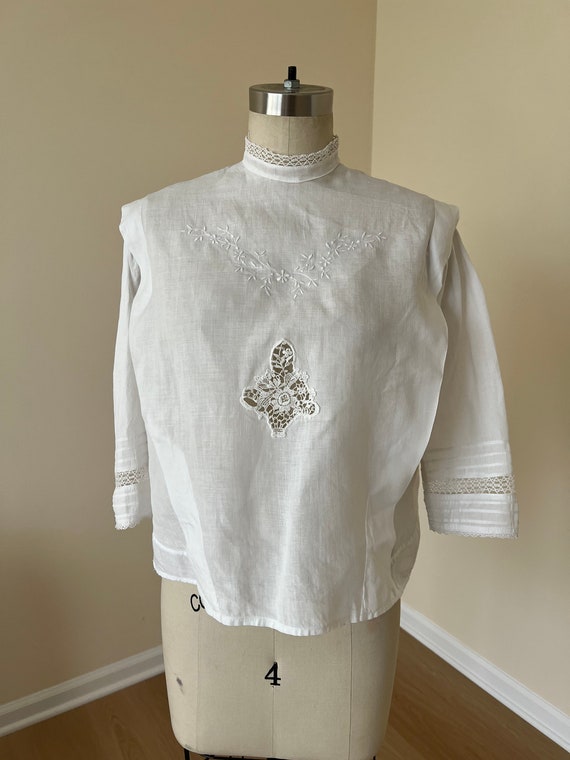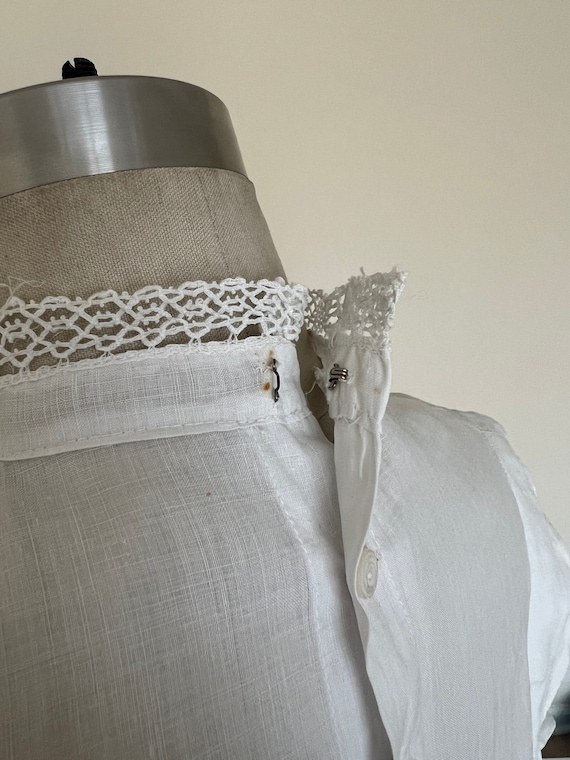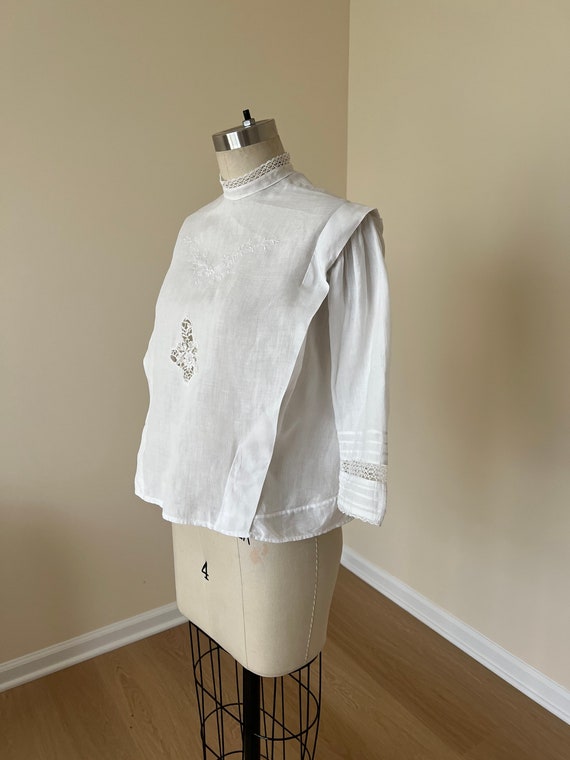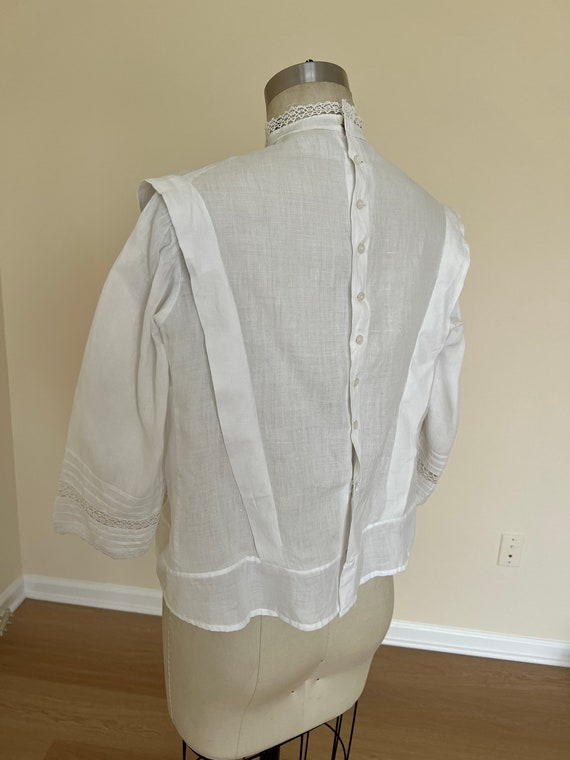 Hand embroidered white Edwardian linen blouse.
condition;
this has been cleaned and the condition is commiserate for the age.
Measurements:
overall this is very blousy so it is hard to get a true measurements.
the arms eyes are on the bigger side for hte period so I think this might be a medium or *possibly* a 'small' large. no defined waist but the back panel is 17' across at the waist. A tie is used to make the waist measurement whatever you wish it to be .
Condition;
condition is wearable but not perfect. Despite being cleaned - this still has some yellowing around the…