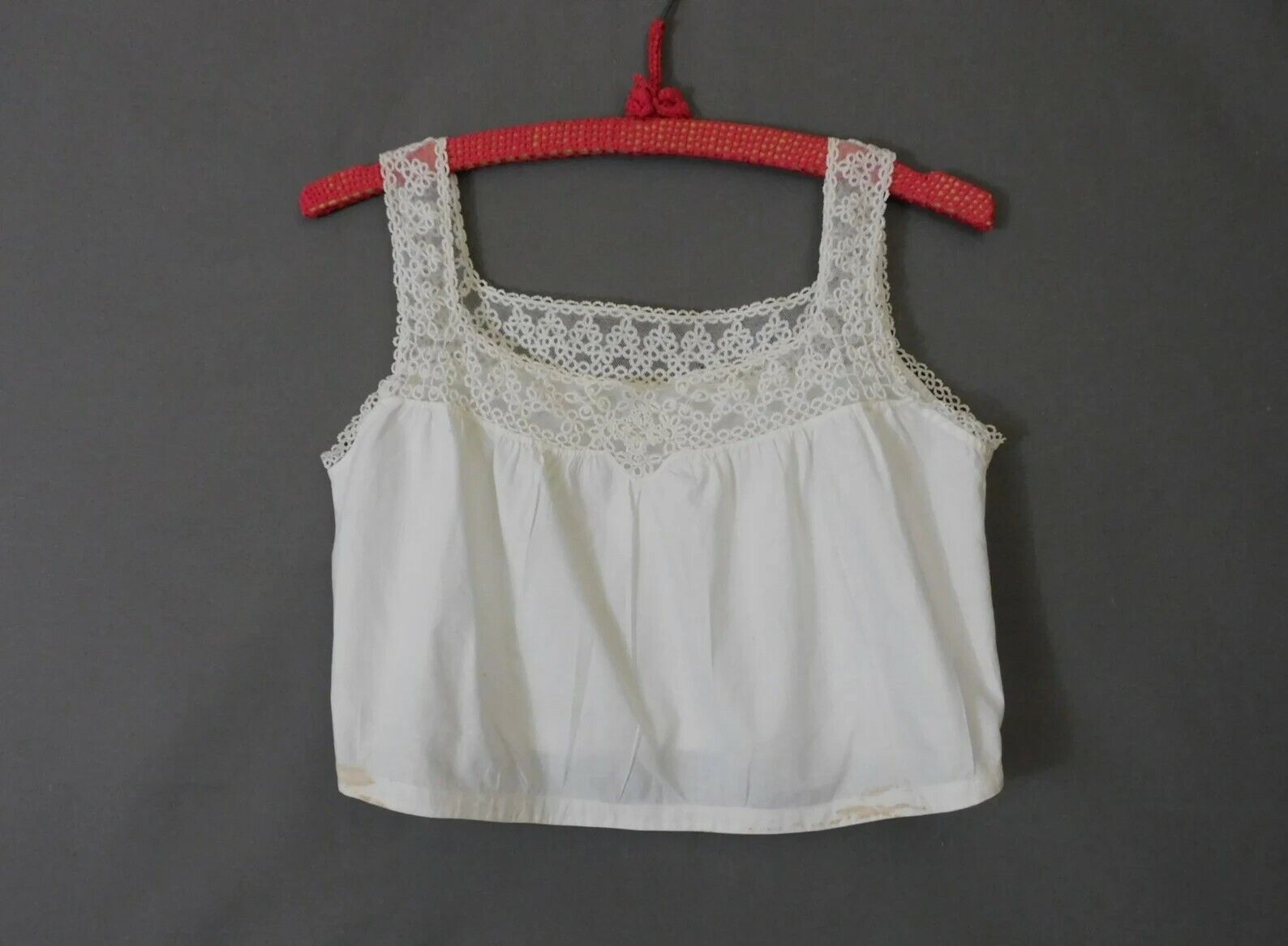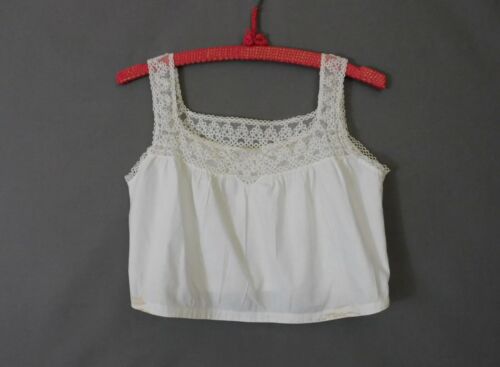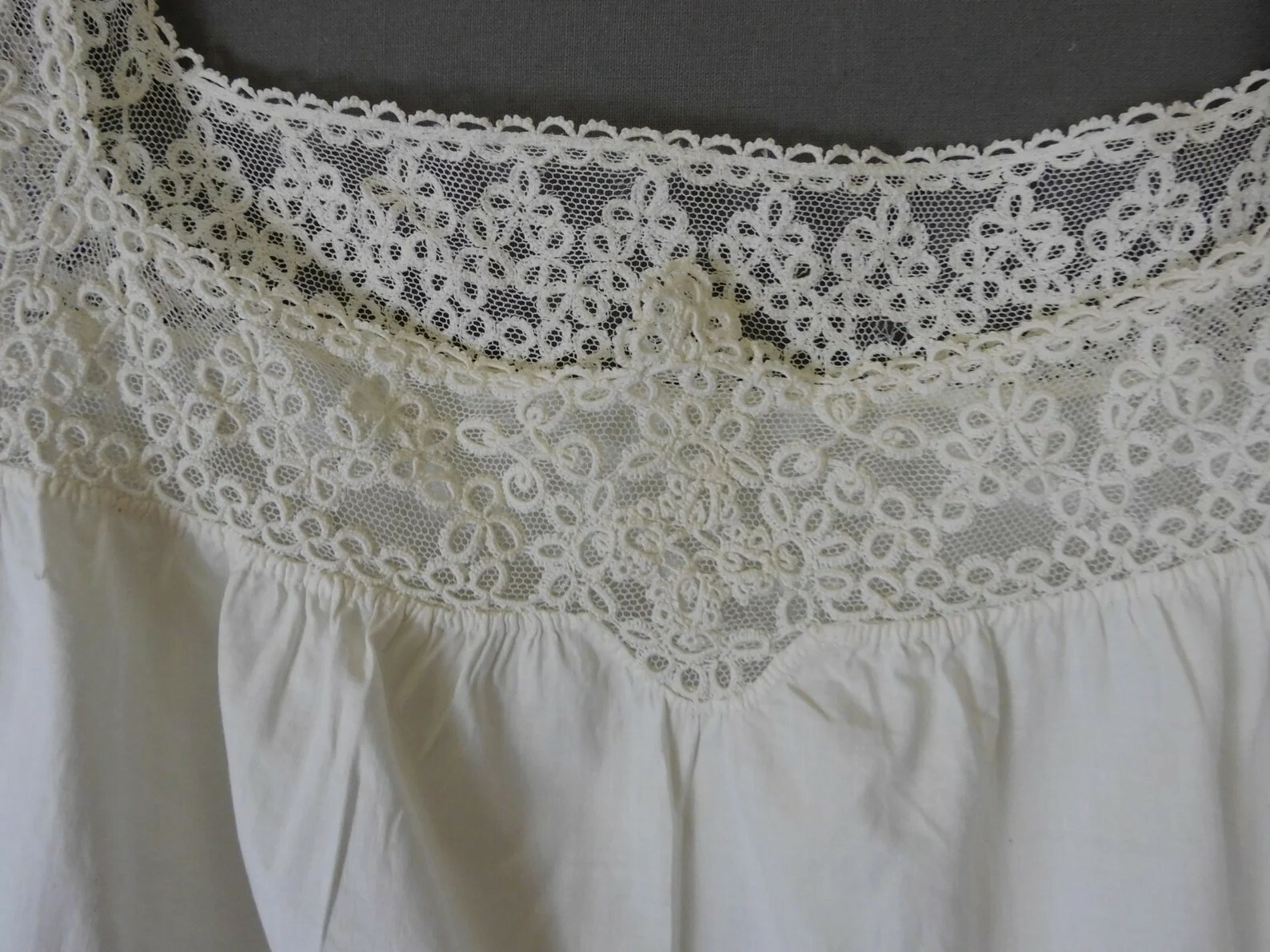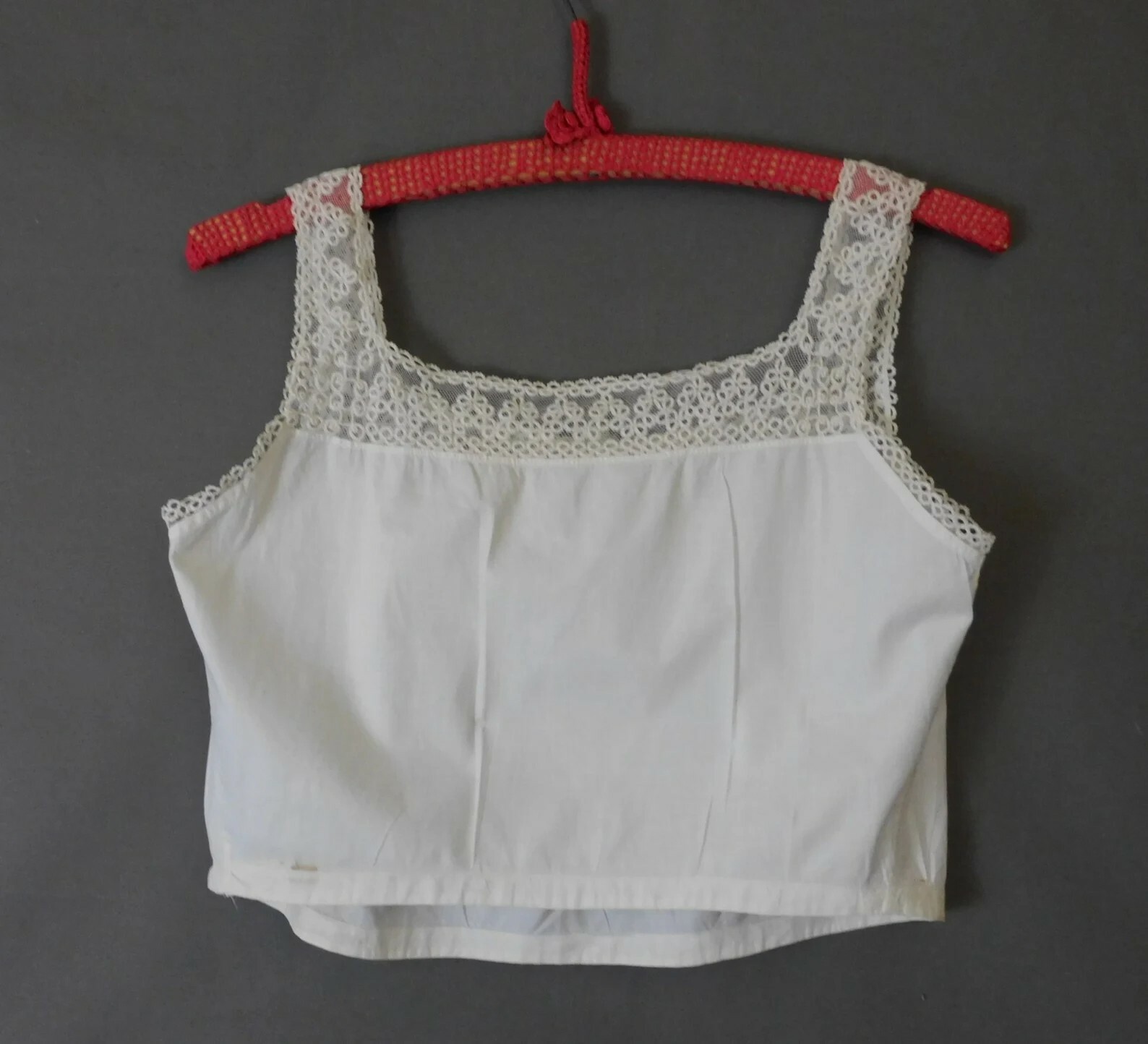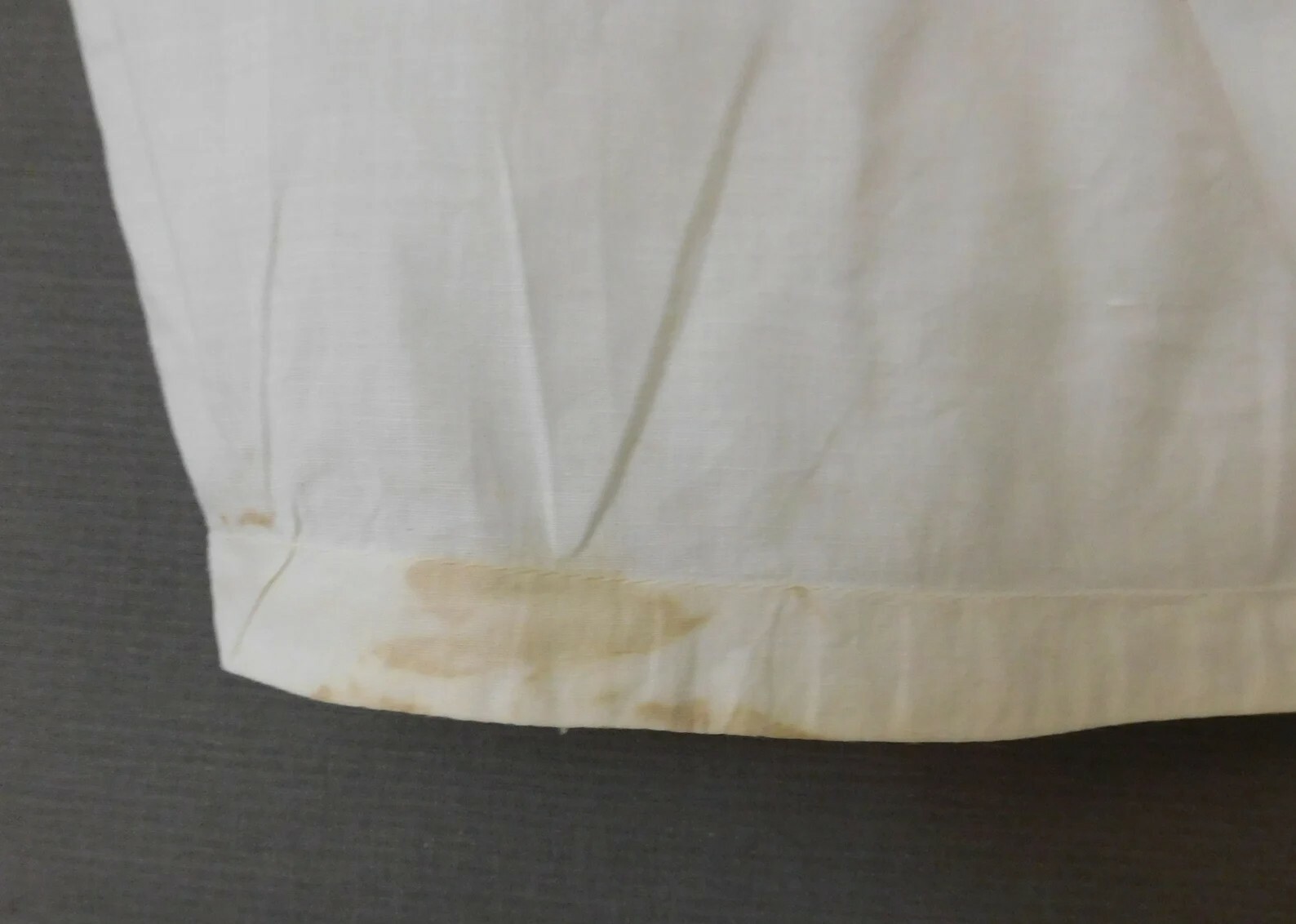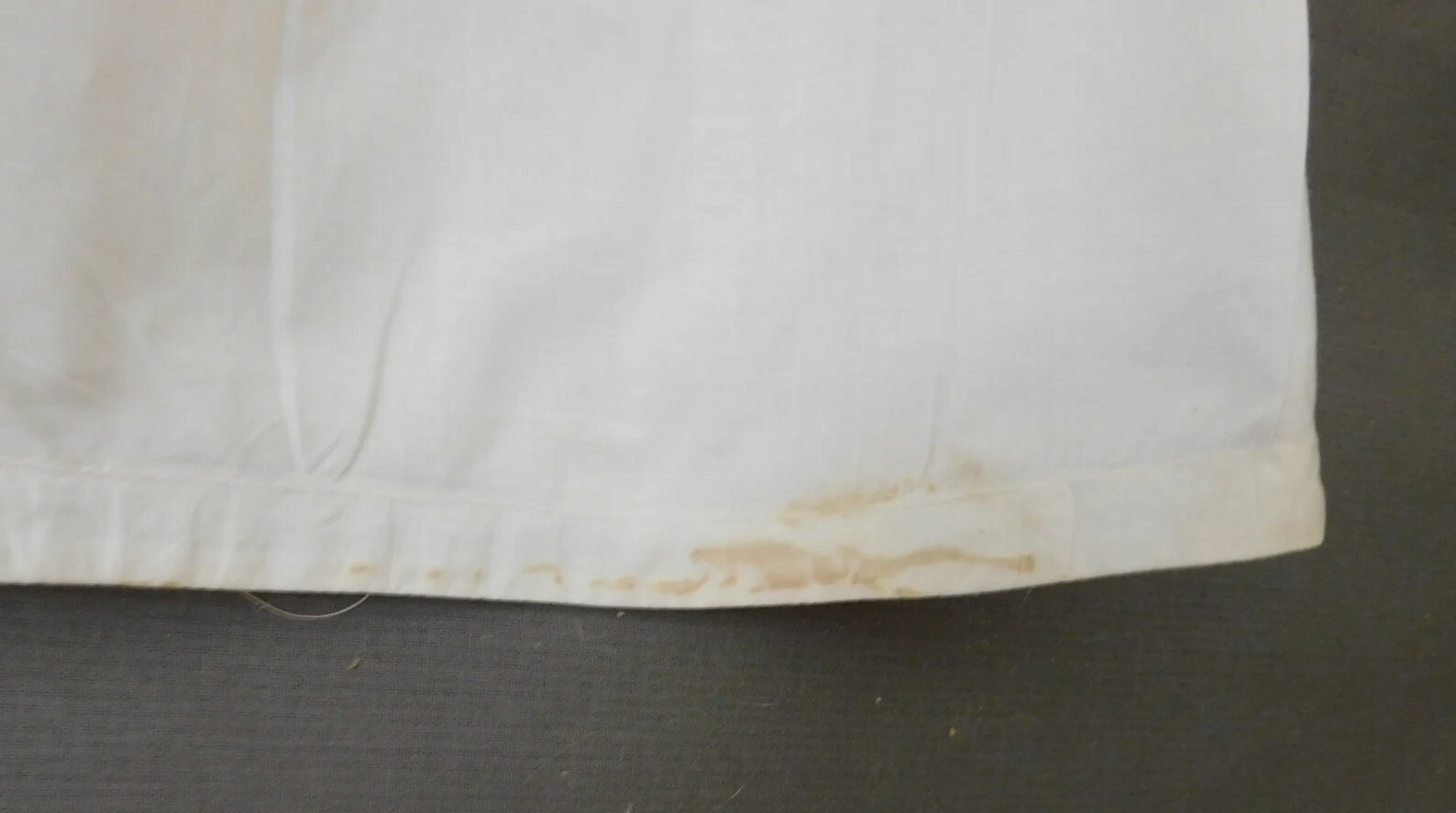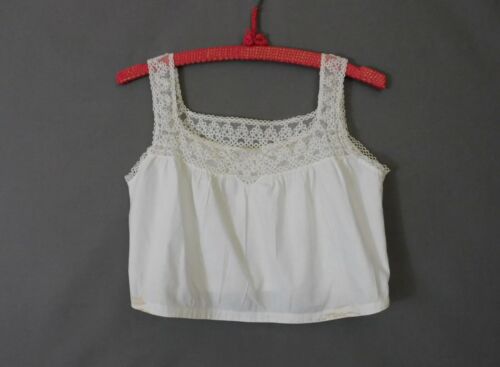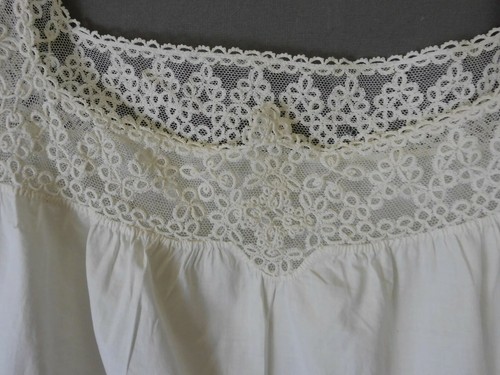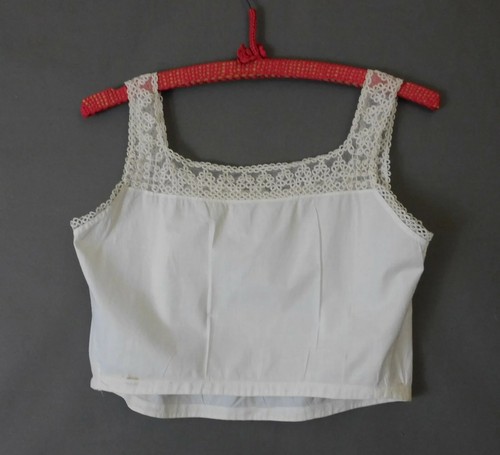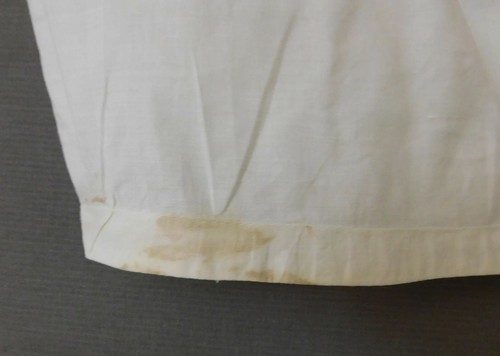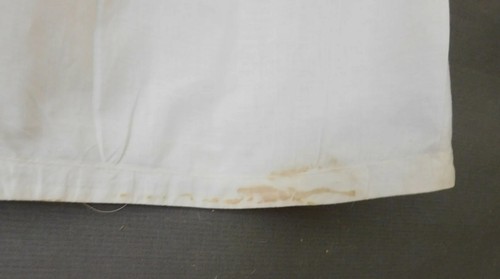 Antique Edwardian Camisole Corset Cover with Crochet Lace
fits 34 inch bust, 1910s
True antique item from the 1910s 
MEASUREMENTS: the camisole is 14-1/2 inches long, fits 34 inch bust with room, 31 inches around waist 
The hem does have an opening on each side at the side seam. You should be able to run elastic or drawstring through it. 
CONDITION: The camisole is in very good condition. There are brown spots around the bottom of the camisole.