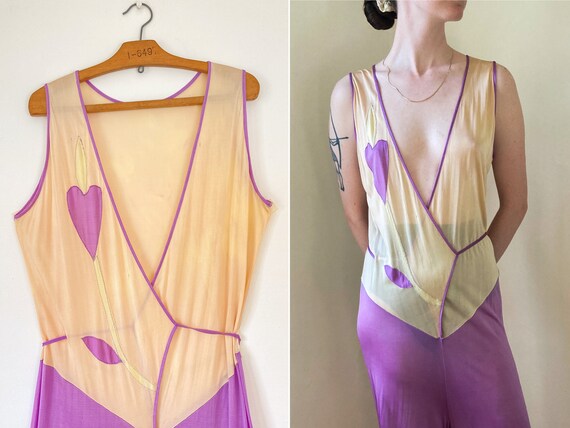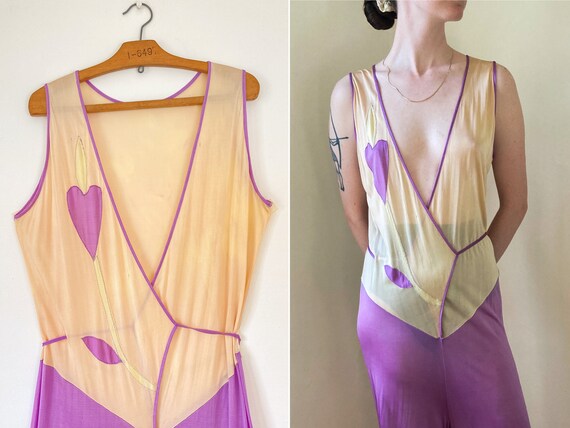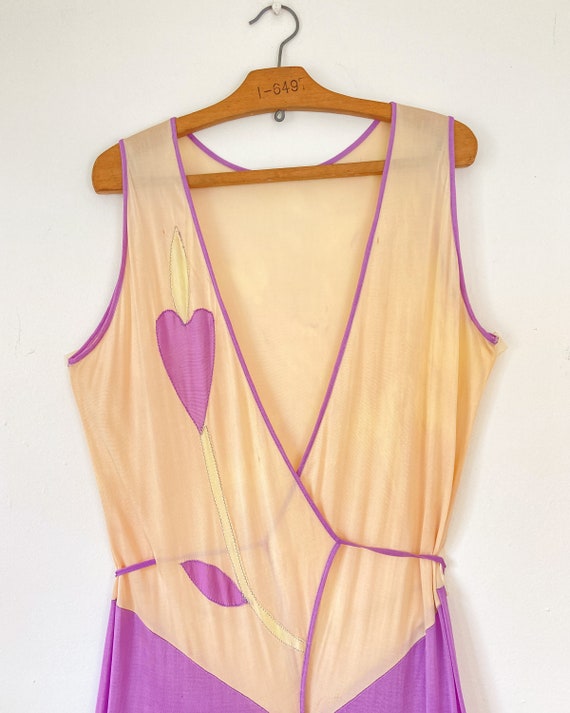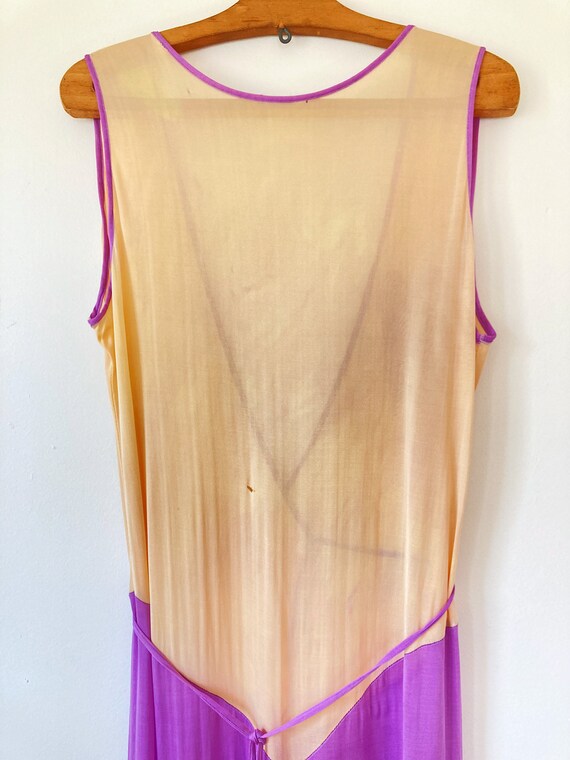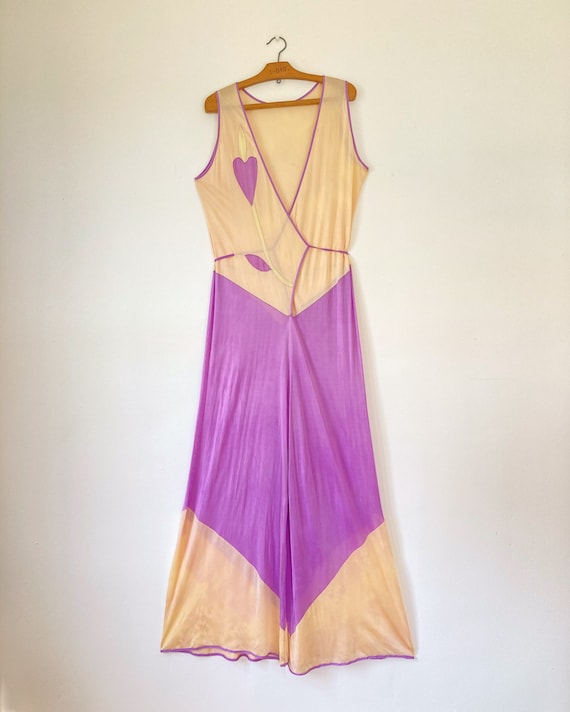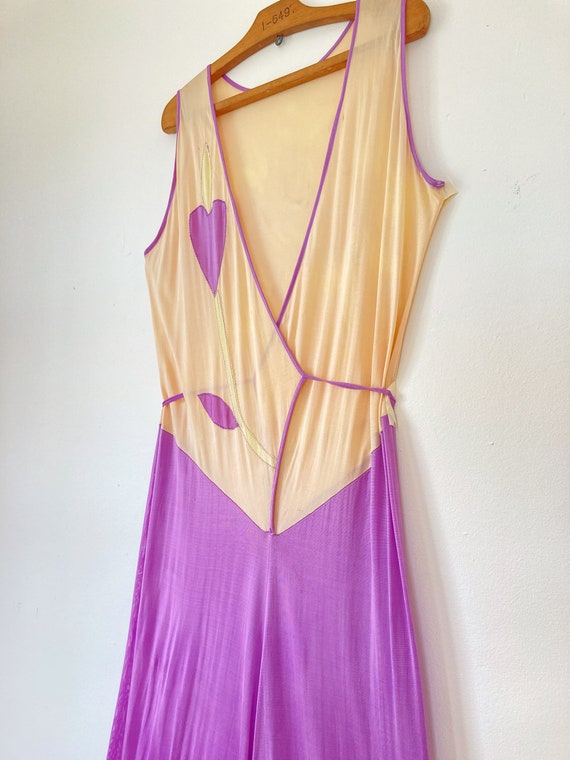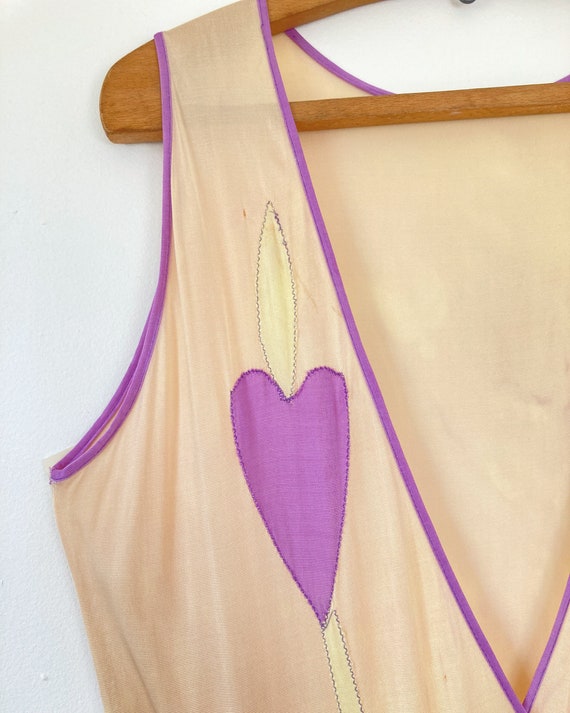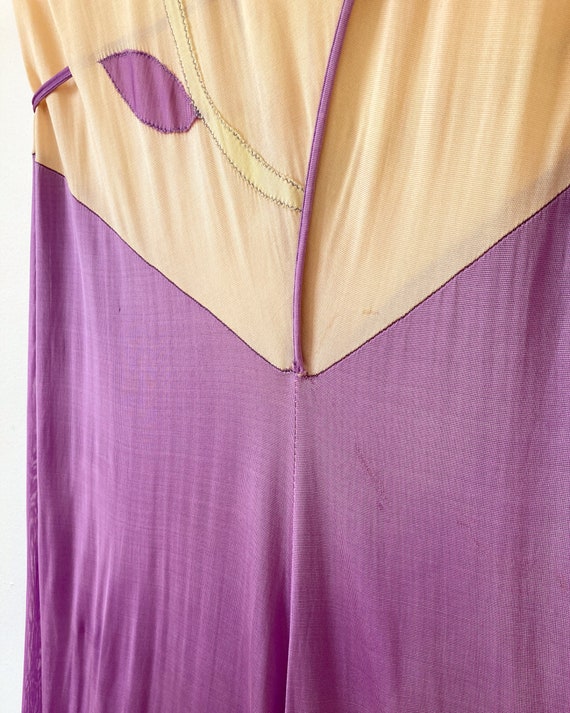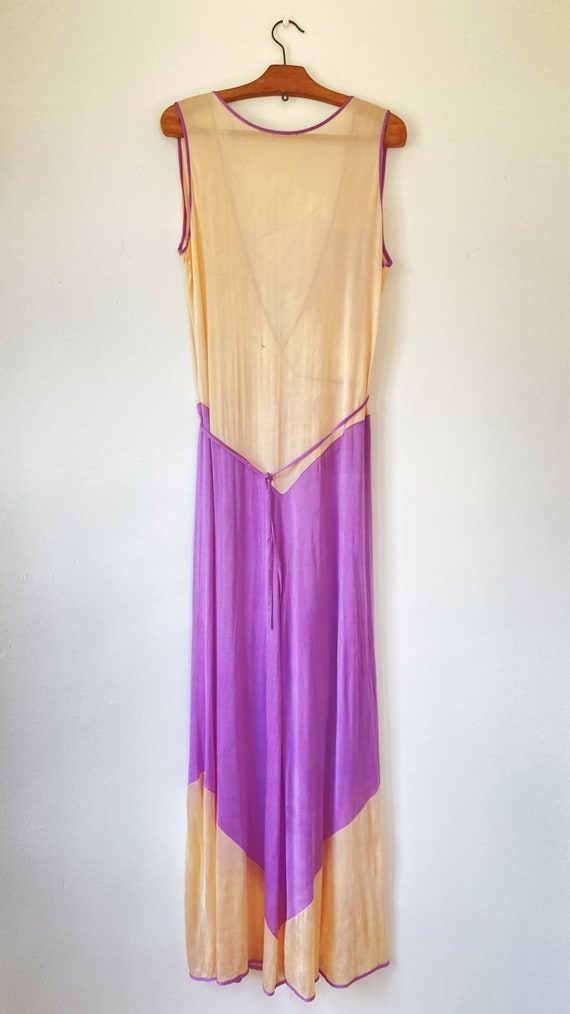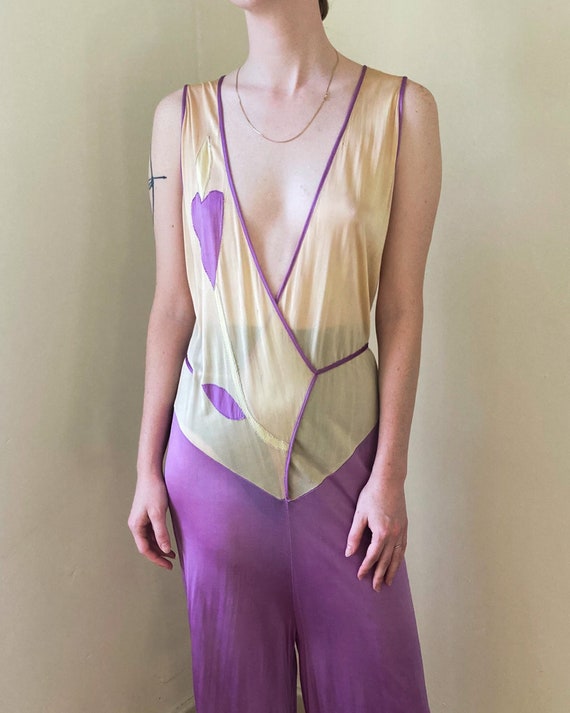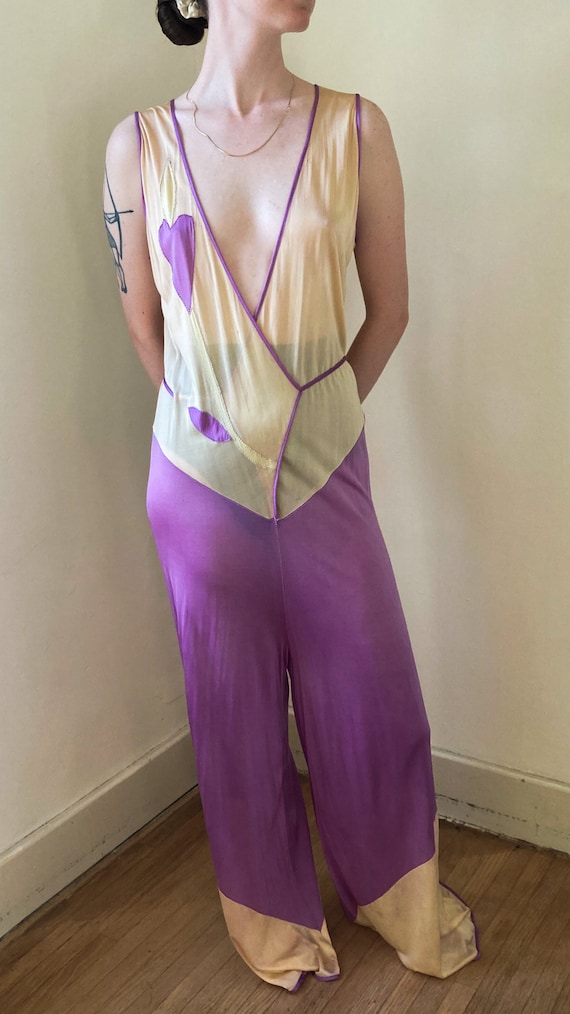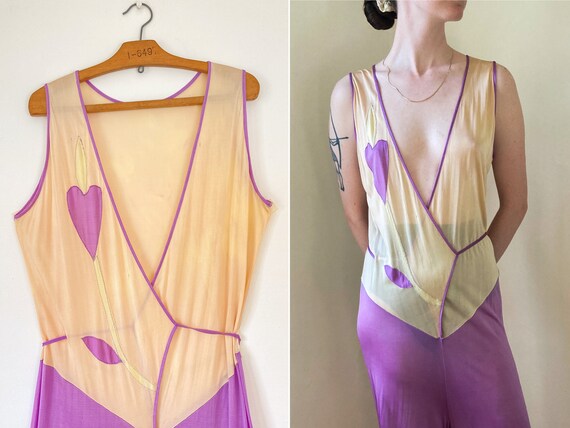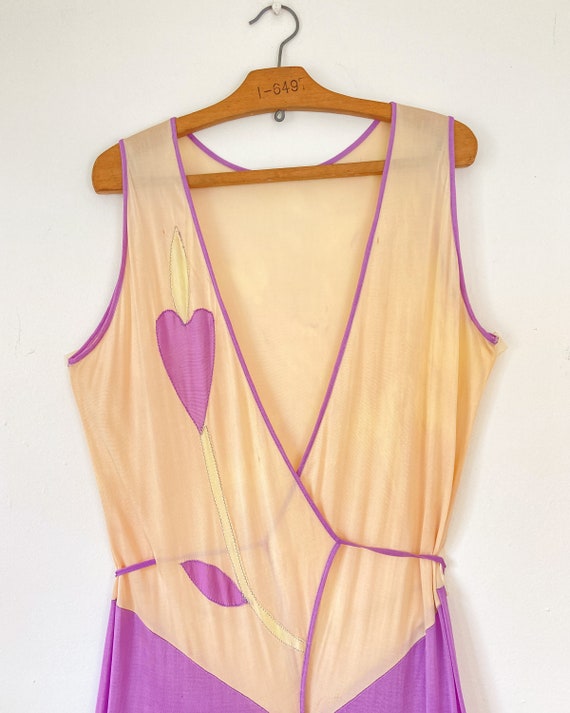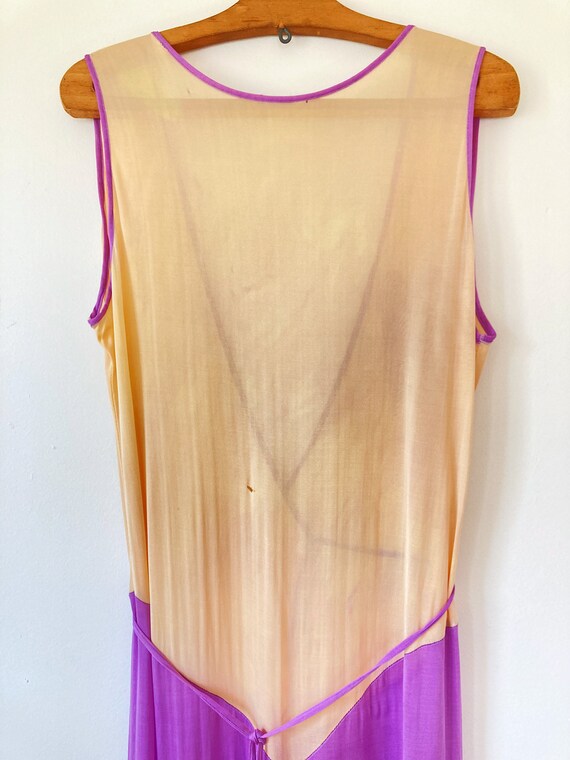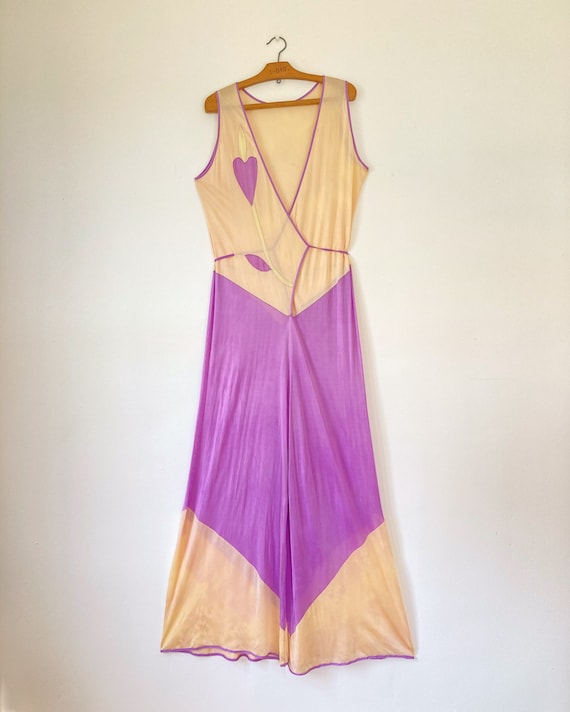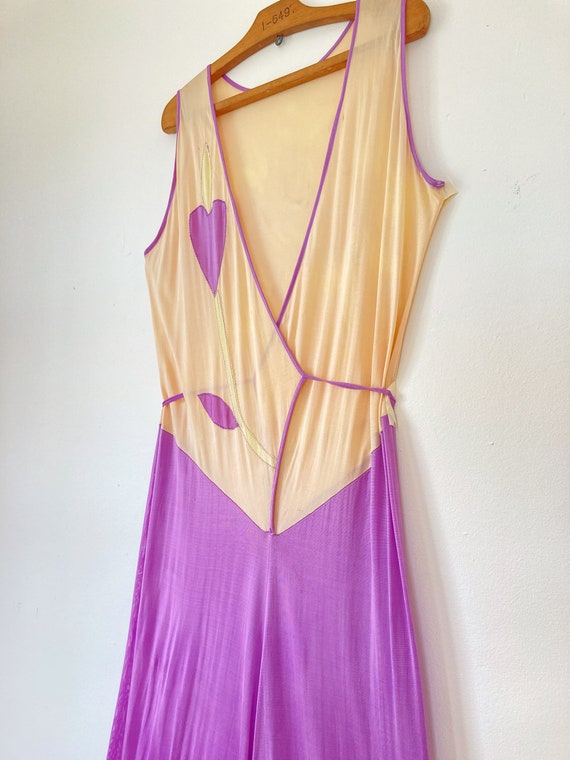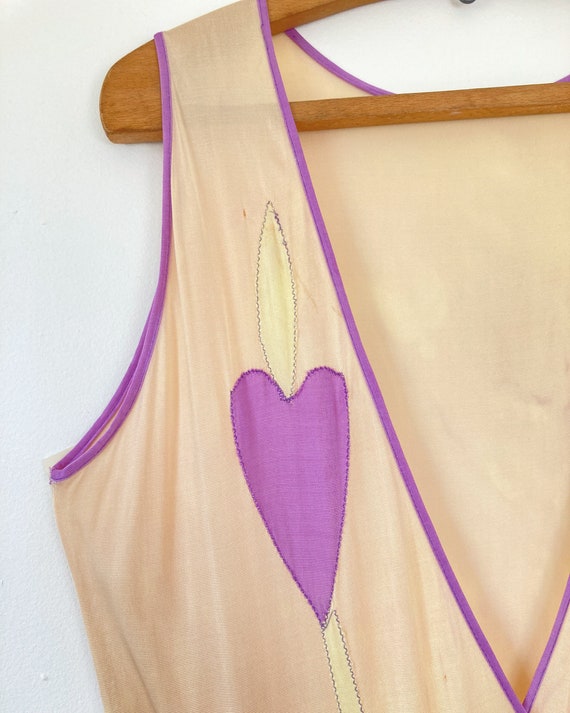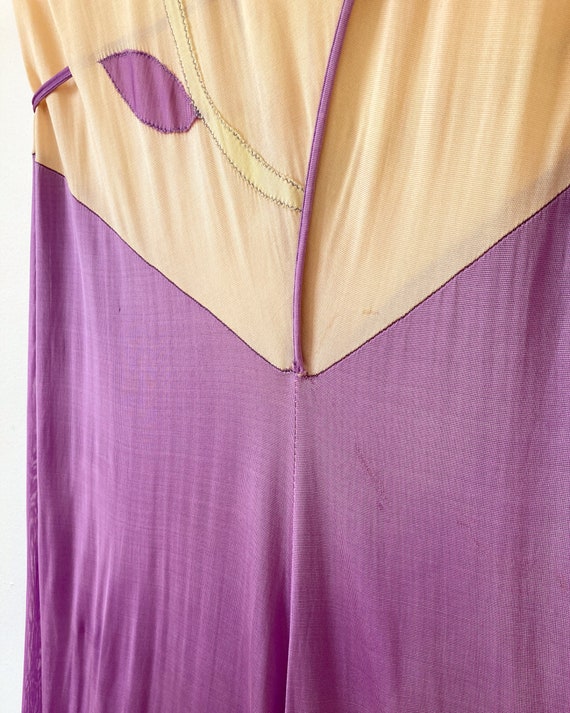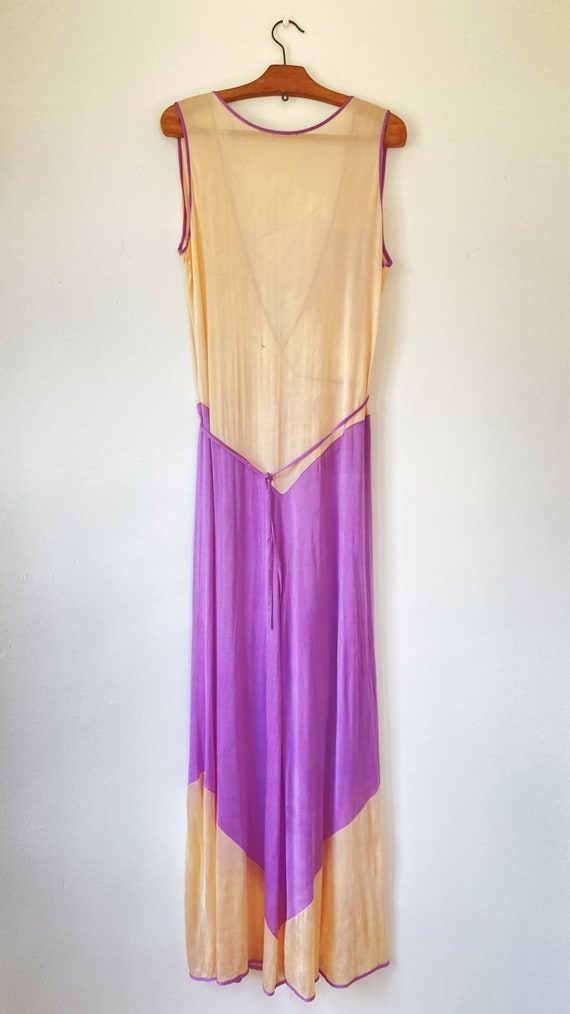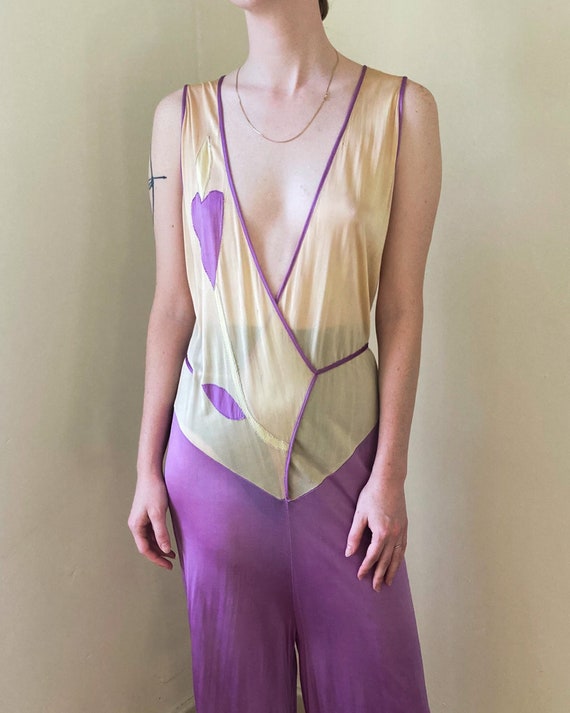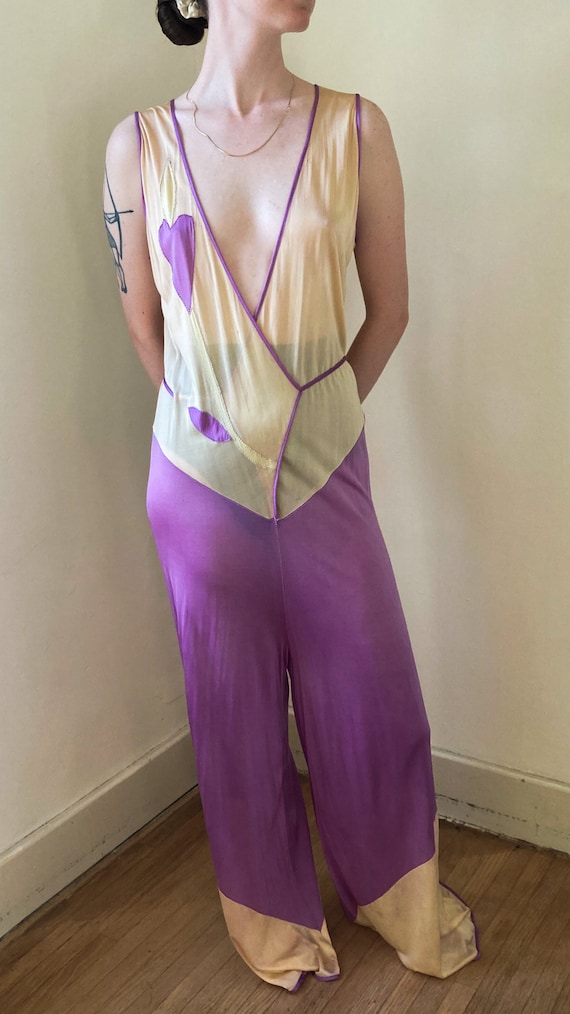 An authentic and incredible antique loungewear pajamas by the brand Cat's Pajamas. The label is missing but were able to identify with one from our own collection! Features a novelty appliqué and wraps around the bodice to fasten.
A collectible wearable with care, please send a message for any fit concerns!
era : 1930s
material : rayon jersey
color : lavender, lemonade
condition : good, visible signs of age with few pea sized holes throughout as seen in photos.
models is 5'4, their measurements are 32" bust, 25" waist" 36" hip
actual garment measurements :
chest : 40"
waist/hip* : 3…