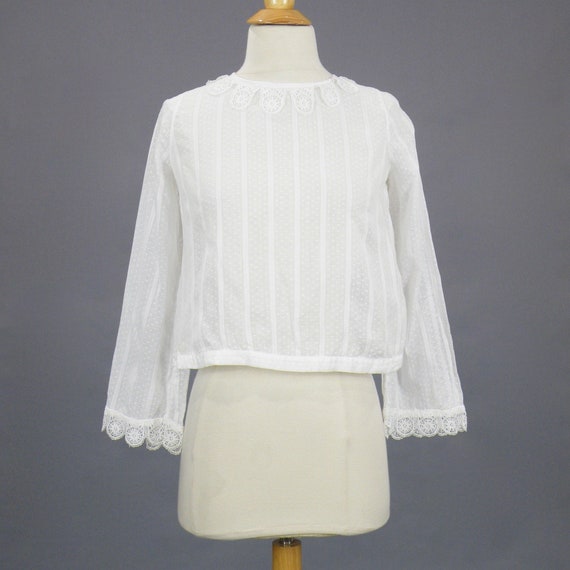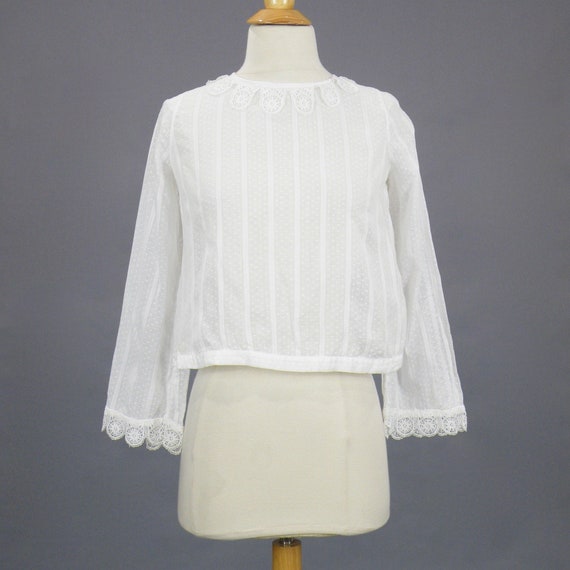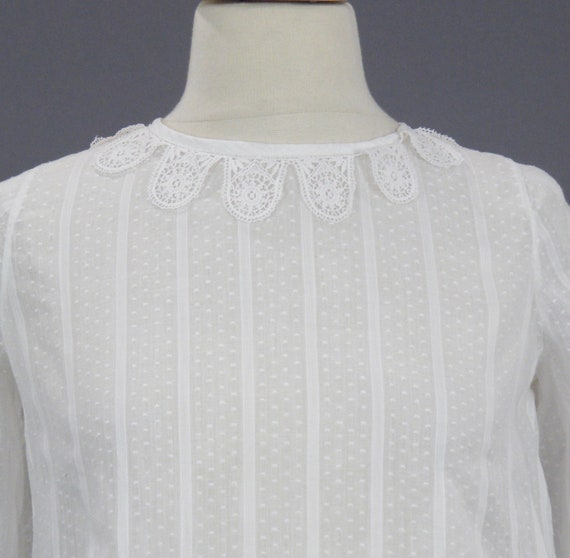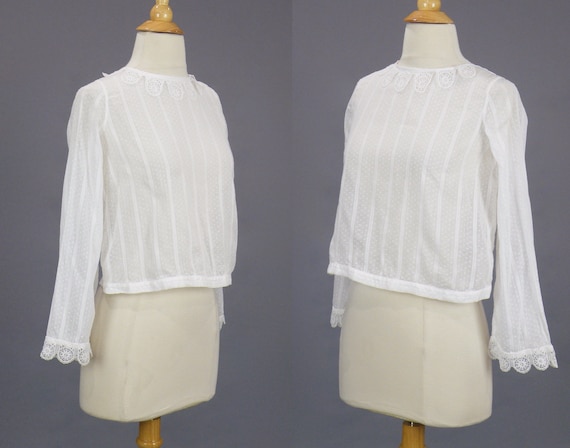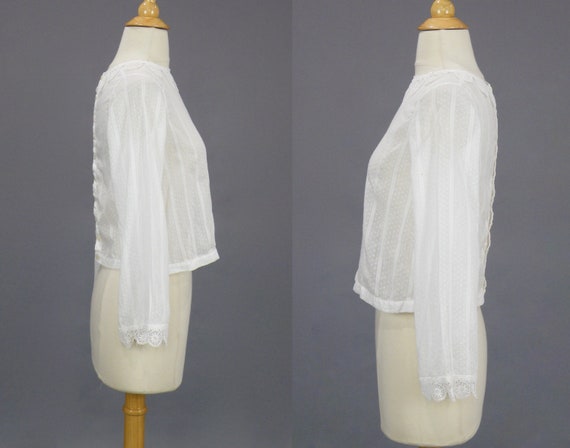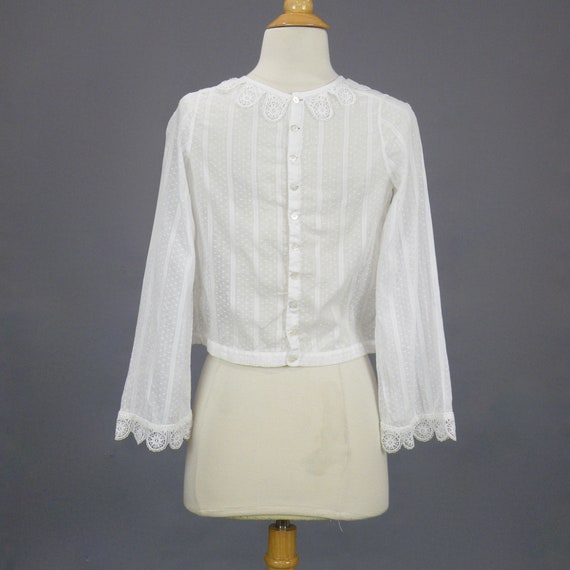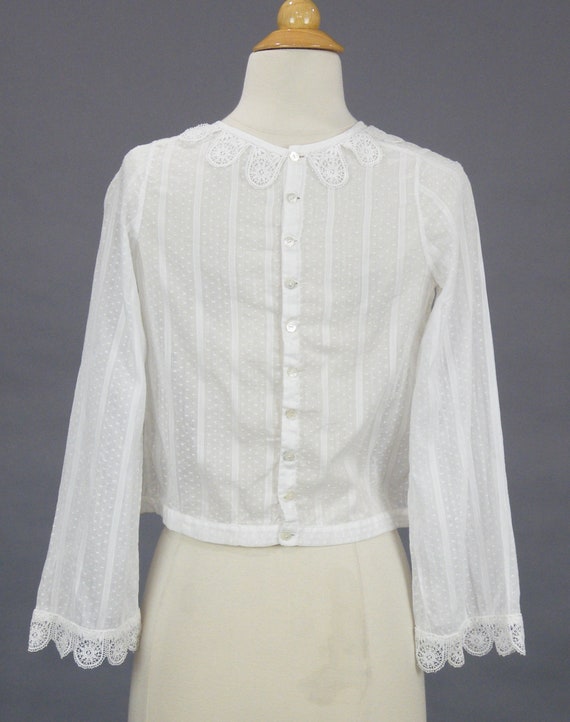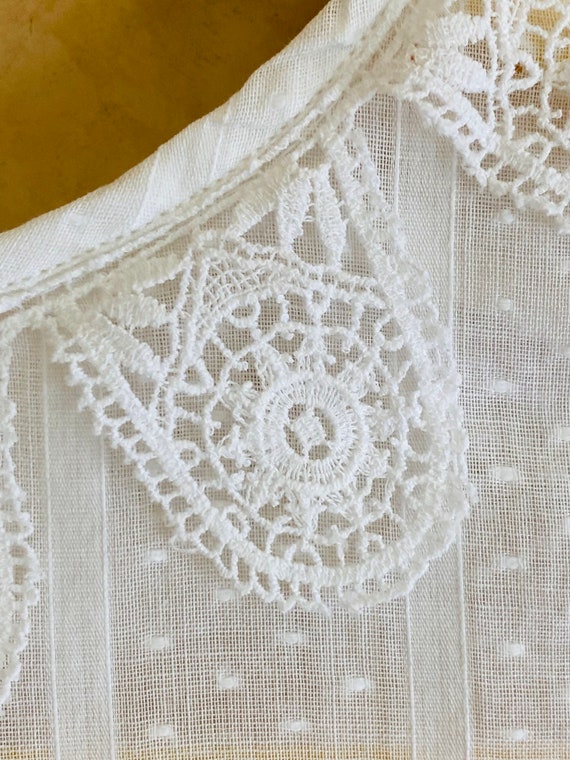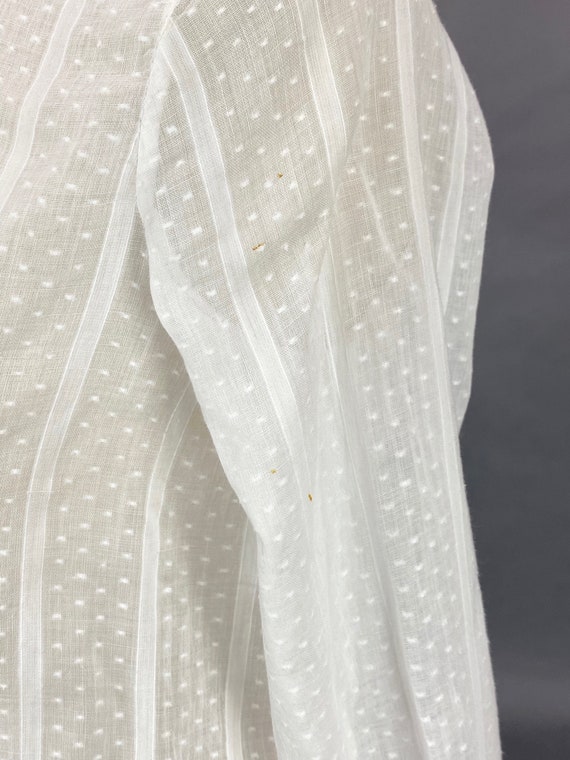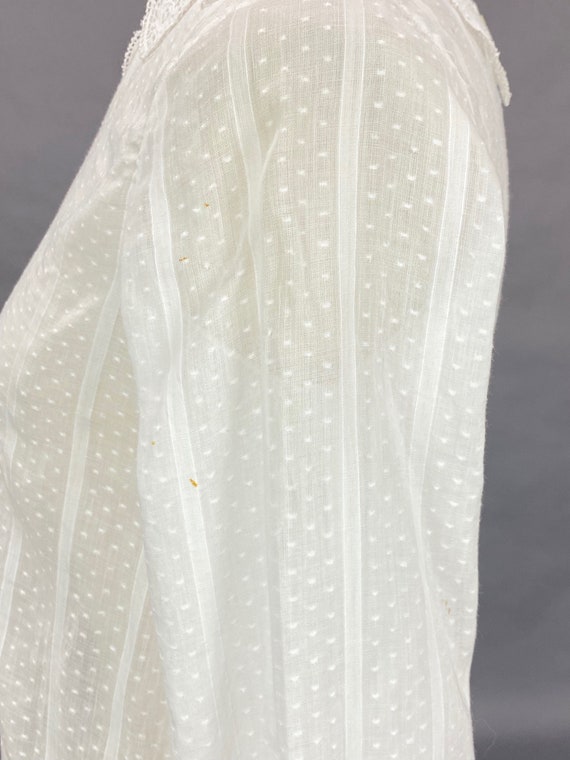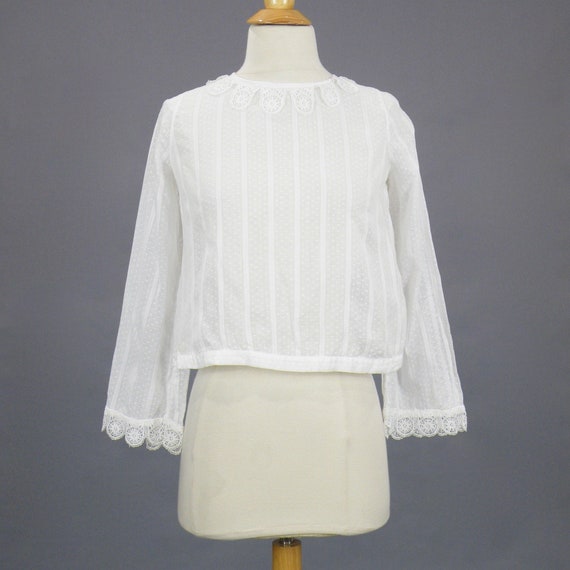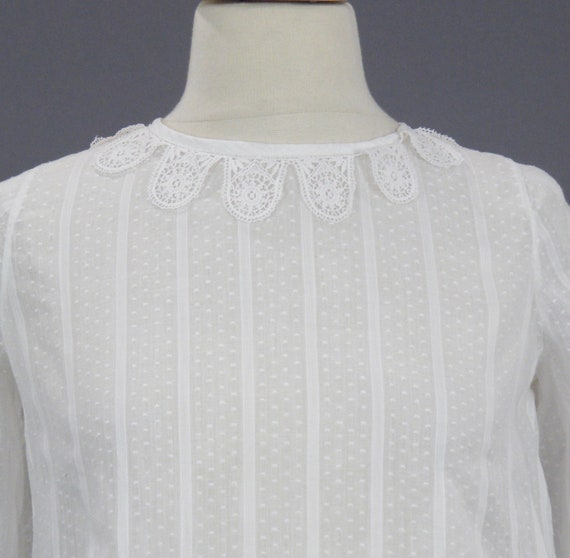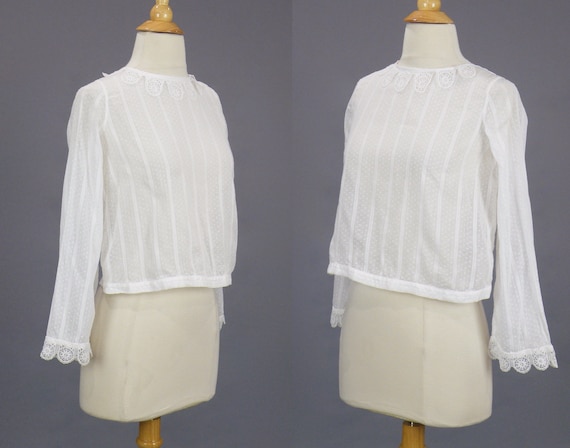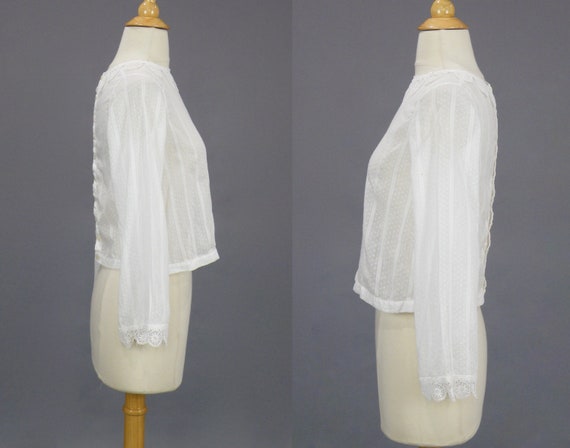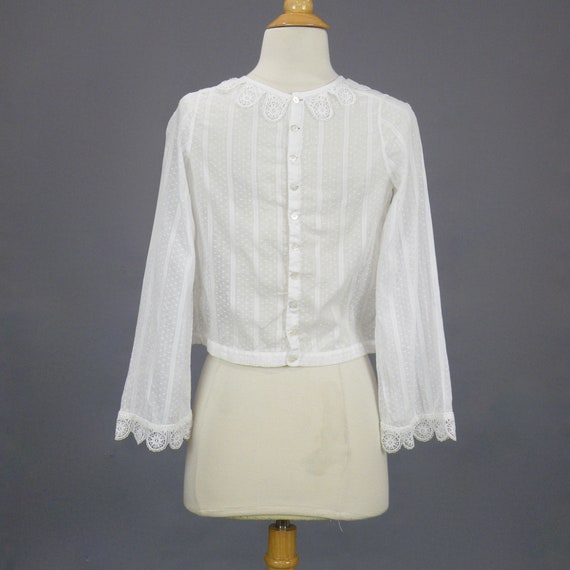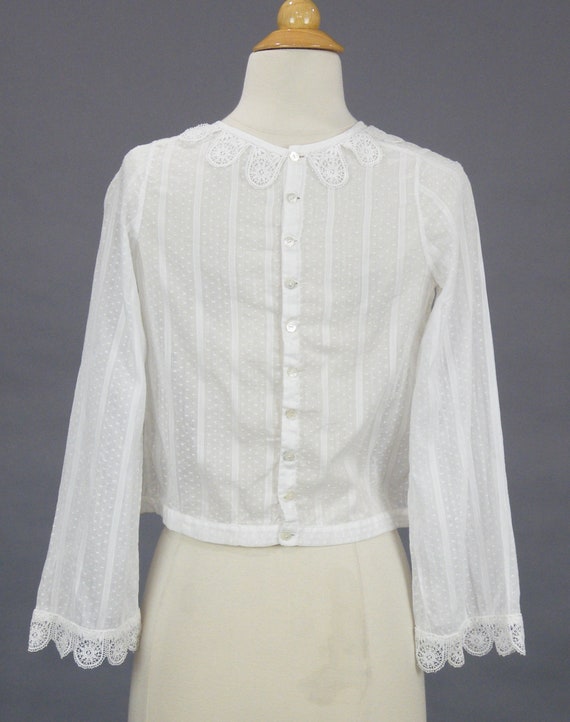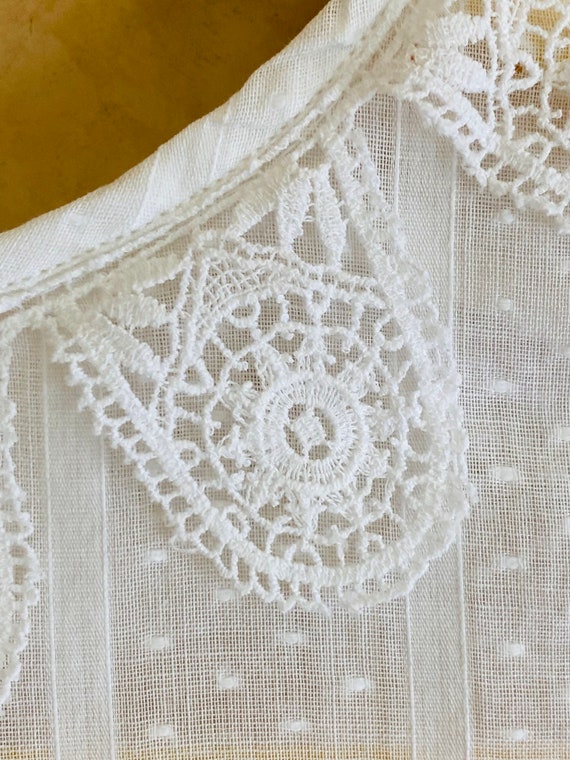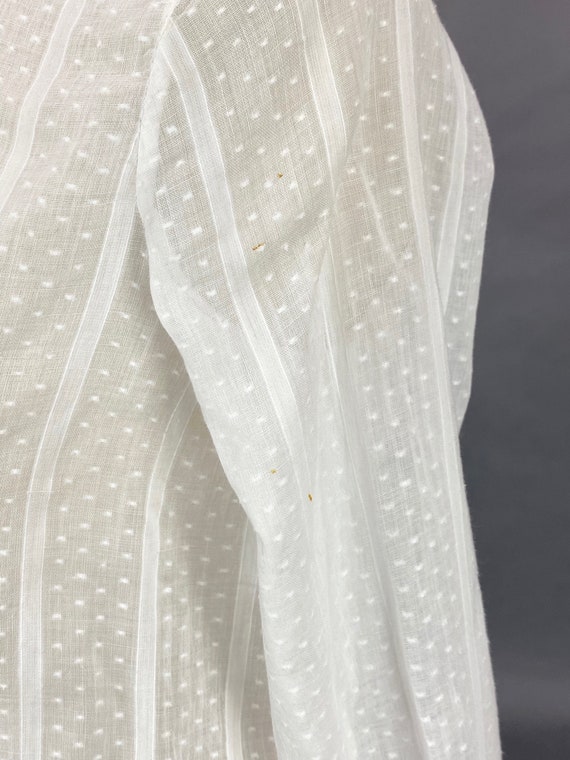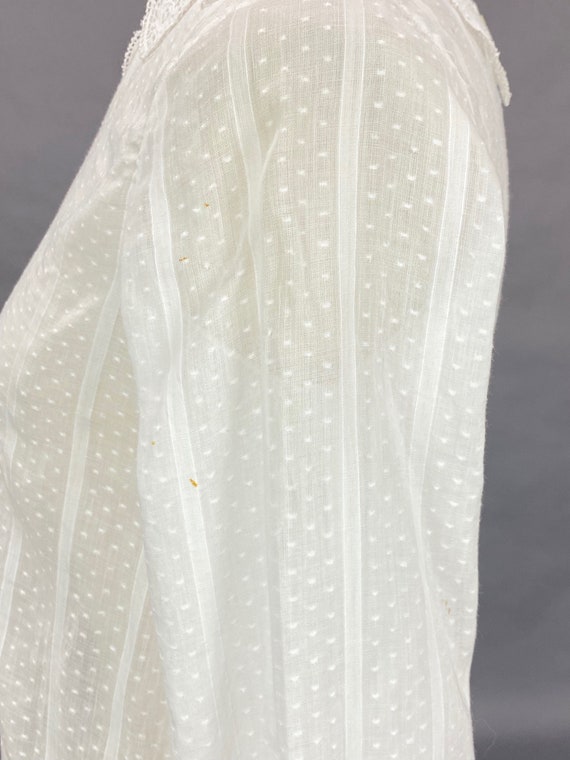 Darling sheer white dotted Swiss blouse circa 1920s. Scalloped lace trims the neckline and sleeve hems. Vertical stripes accompany the swiss dots. She closes with hexagonal shaped MOP buttons down the back.
Label: None
Content: Sheer white dotted swiss, lace
Best Fit: XS - S
Bust: 34" max
Waist: 34"
Length: 18 - 18 1/2"
*Shoulder Width: 12 1/2" (for petite shoulders)
Sleeve Length: 21"
Condition: Very Good / Freshly Cleaned / Ready to Wear!
4 minor orange marks on left sleeve (enlarge last two pics).
Enjoy!