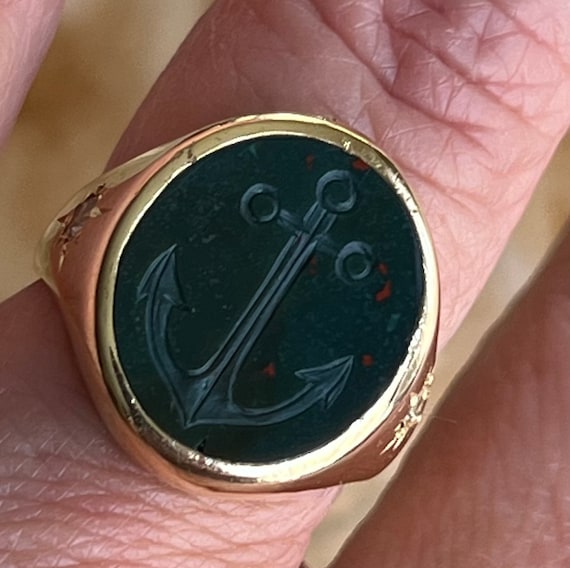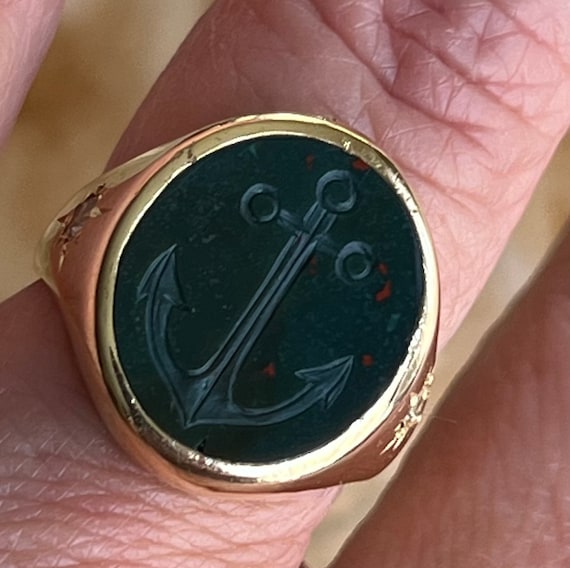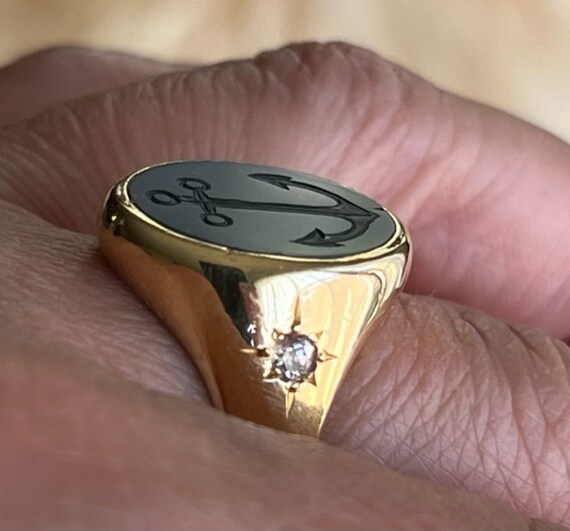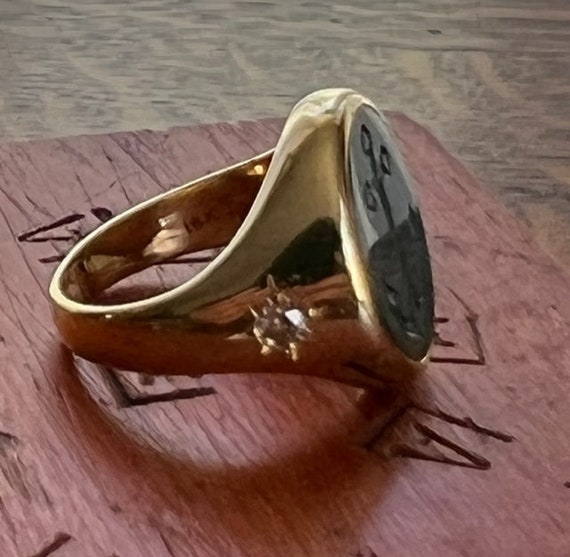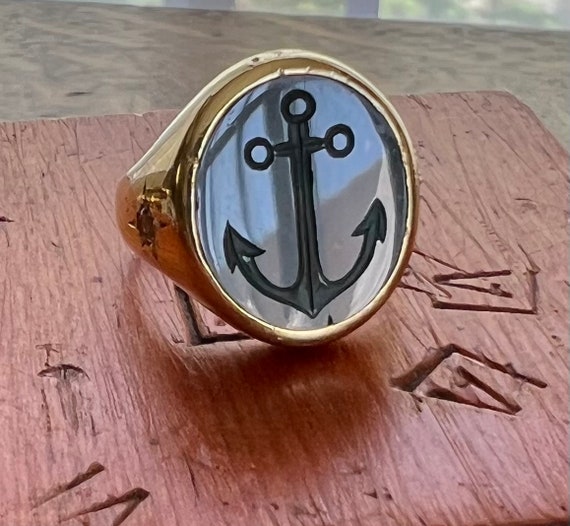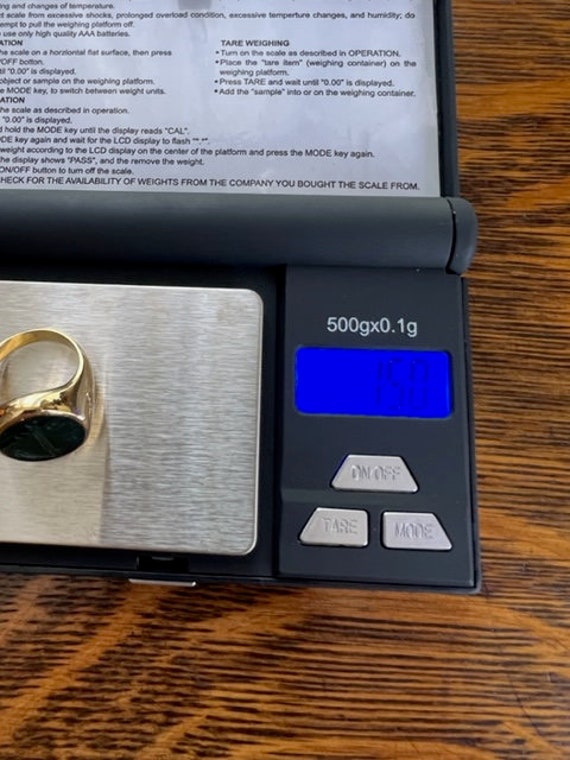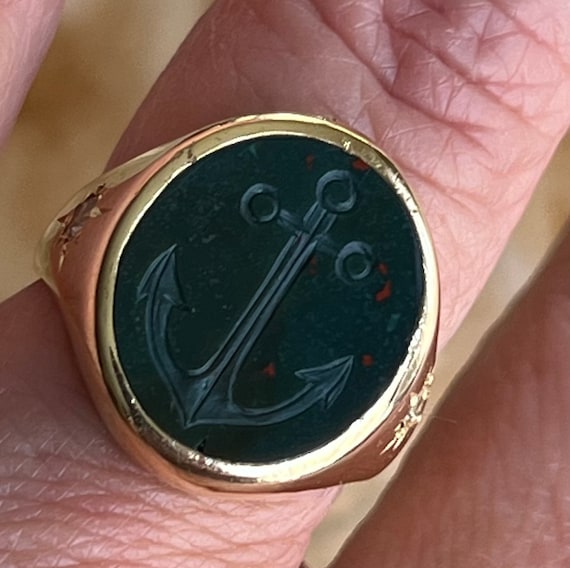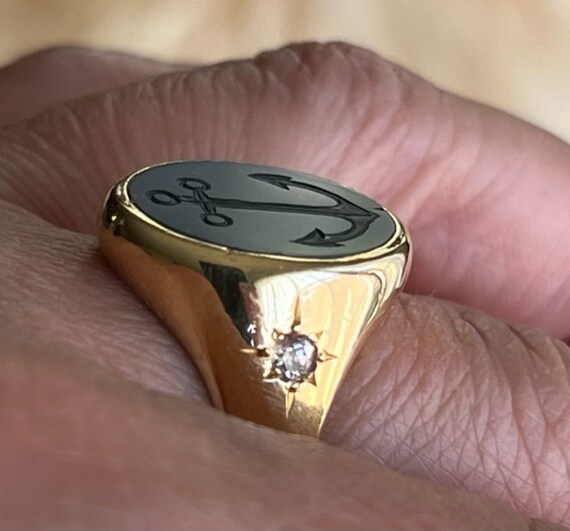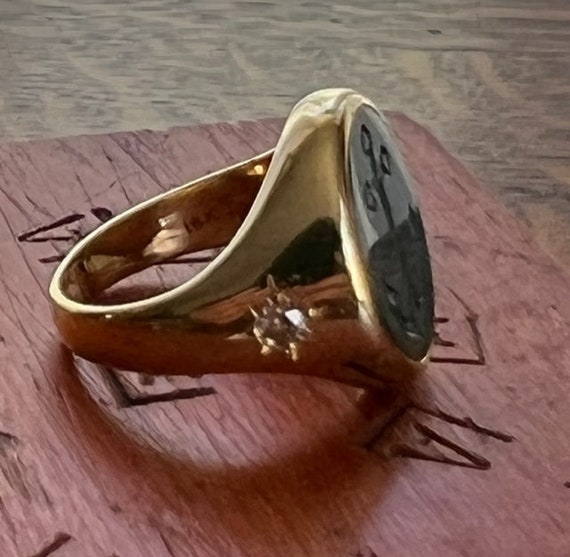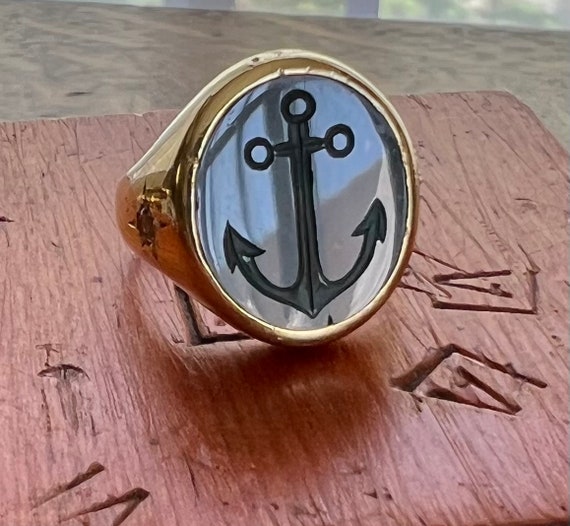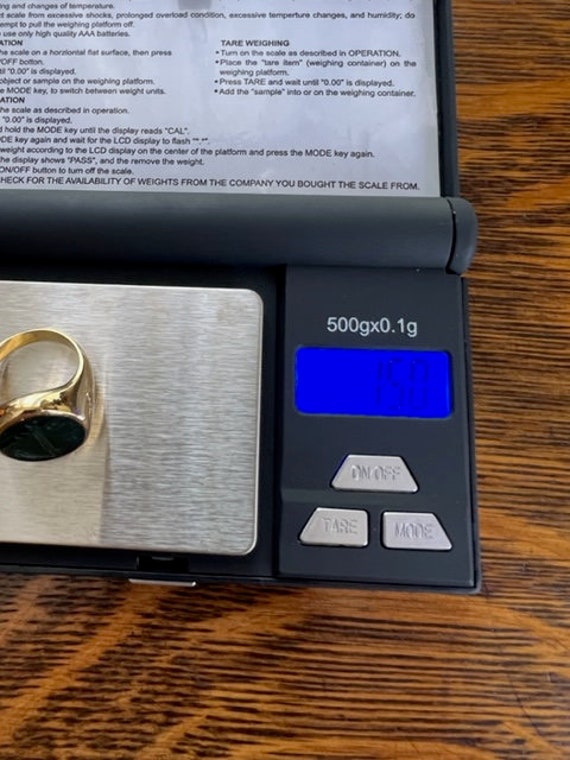 Outstanding 18k gold and bloodstone signet ring with an anchor intaglio and rose cut diamonds installed in the shoulders.
The ring is heavy at a little over 15 grams and is currently a size 6 1/2, though it can be made bigger or smaller.
The anchor intaglio is very crisp and bold. There's a slight chip in the stone as can be seen in a couple of the photos, otherwise it's in excellent condition.
Anchors are a symbol of hope. From St. Paul 6:19 "Which hope we have as an anchor of the soul, both sure and steadfast."
A gorgeous unisex piece.