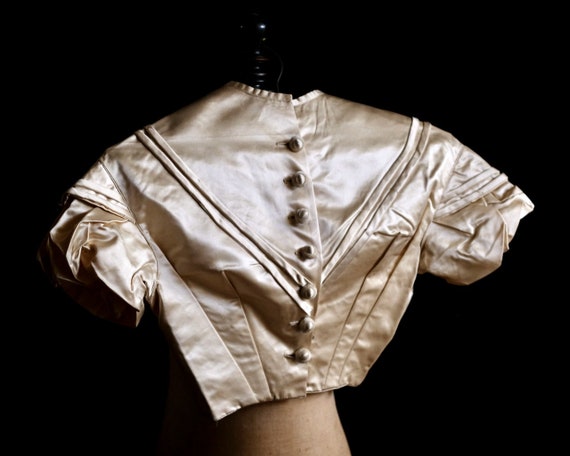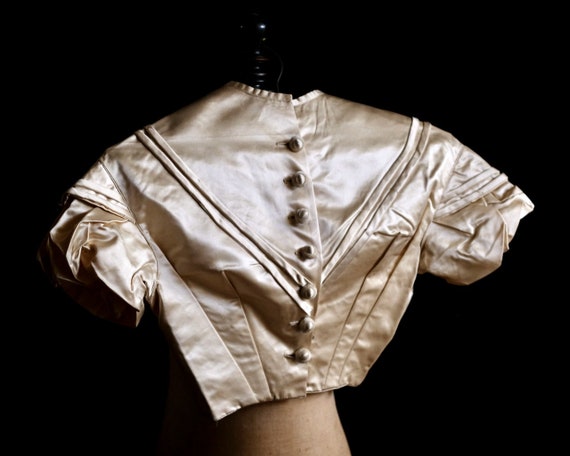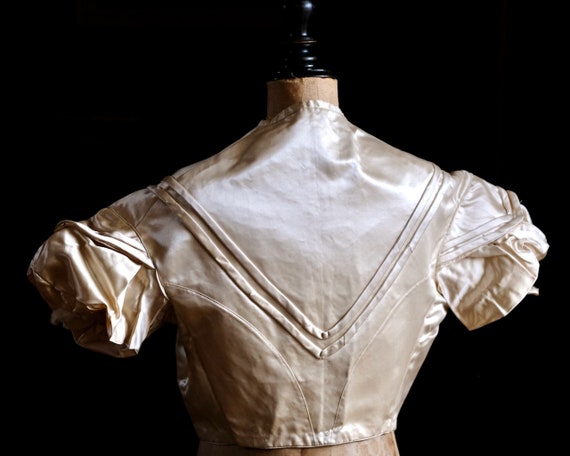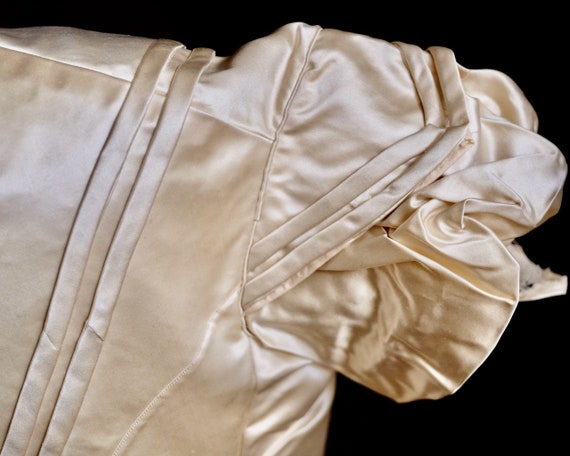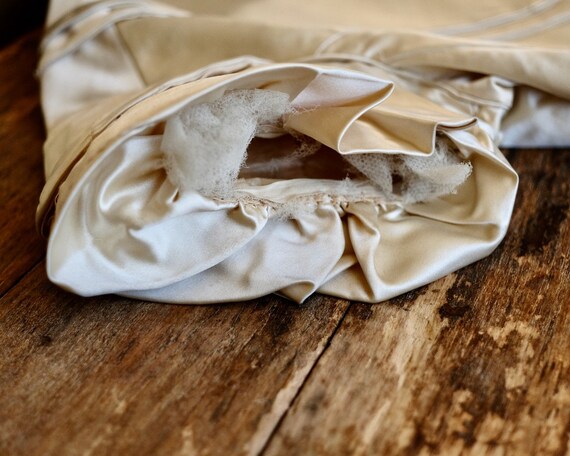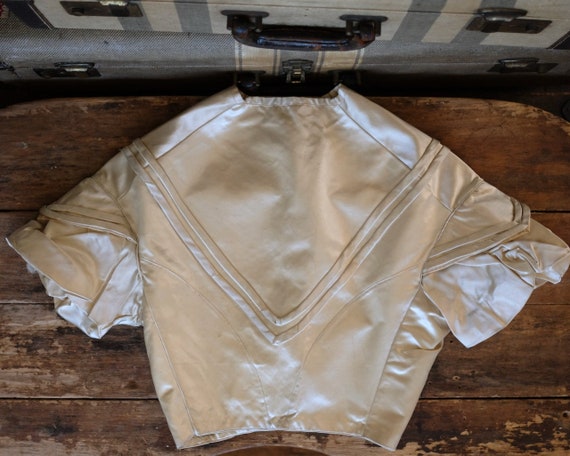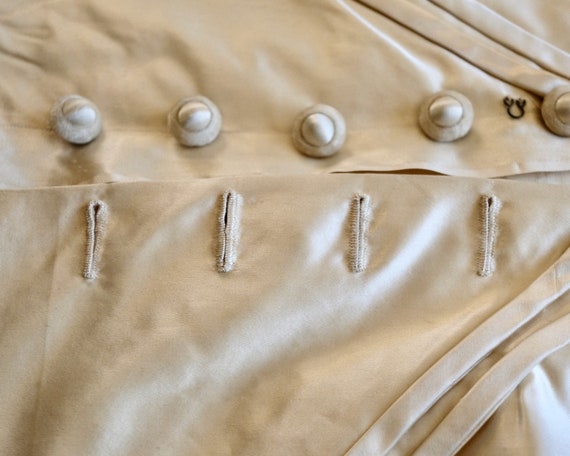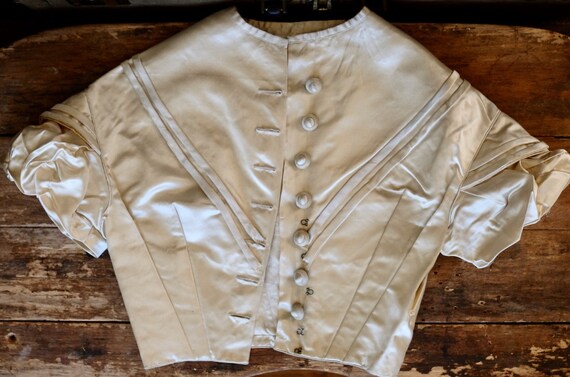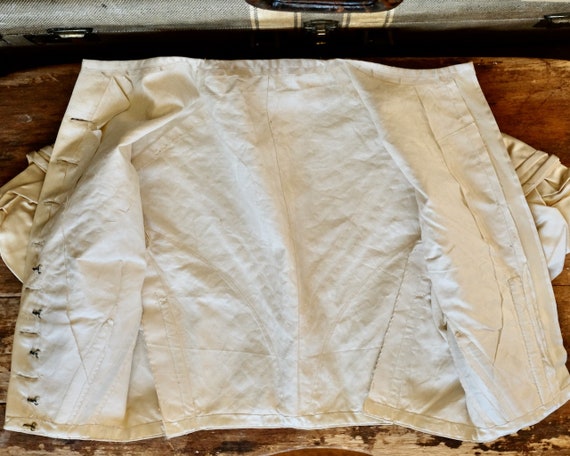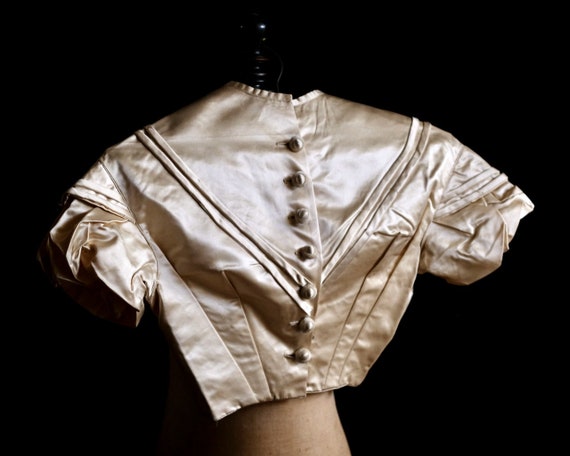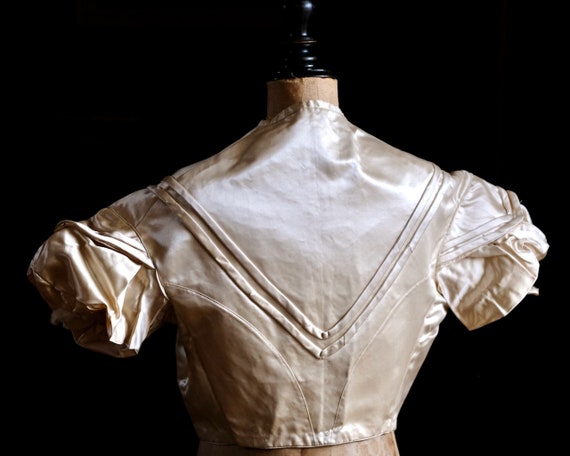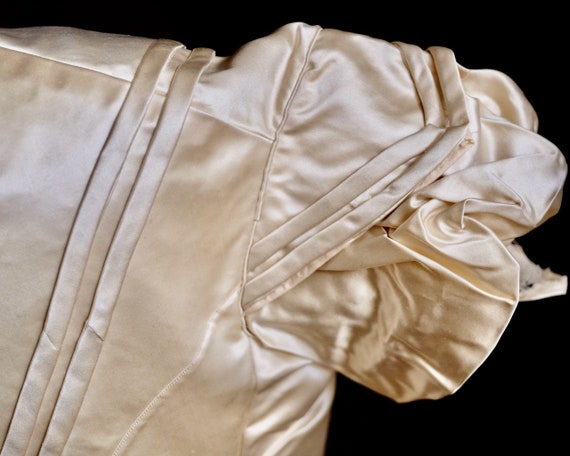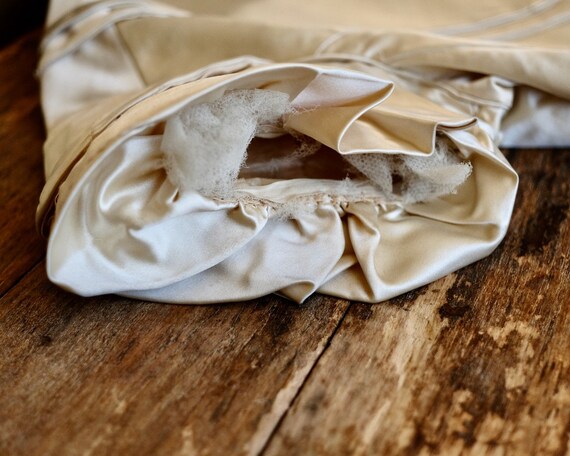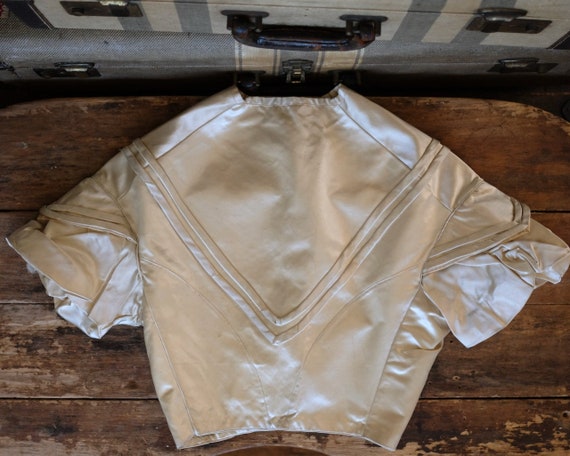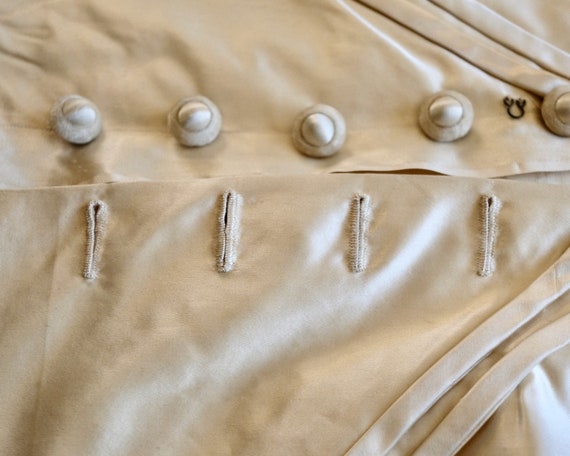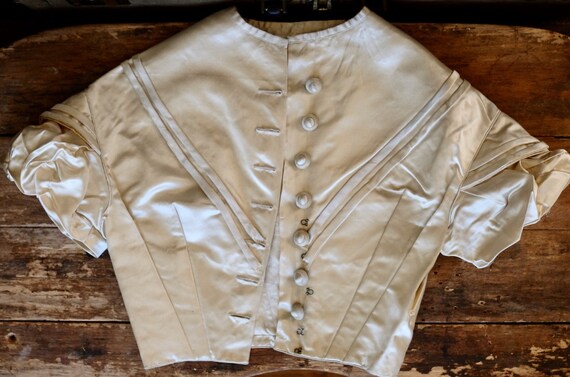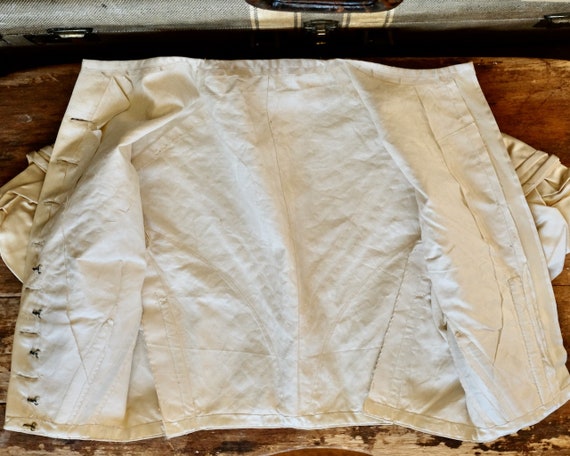 Ivory color silk satin bodice dating to the 1850s. Button front with original satin and velvet cone shape buttons. Well constructed garment and in excellent condition for age with minor imperfections. There appears to have been some tulle trim inside the sleeves that has disintegrated for the most part.
Measurements:
waist 20"
16" across front at underarms
shoulders 17"
armhole 6-3/4" across
length 14-1/4"