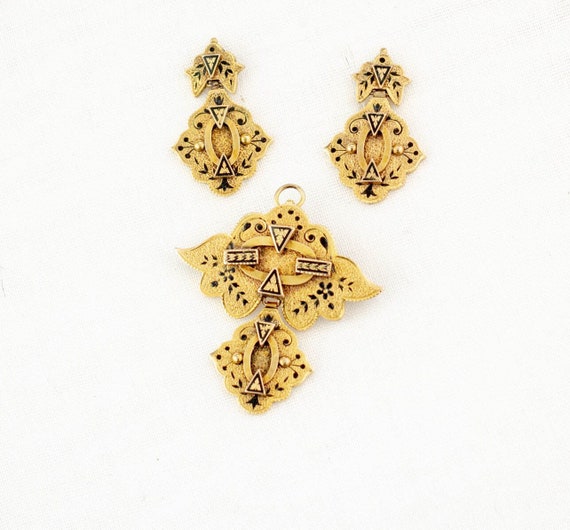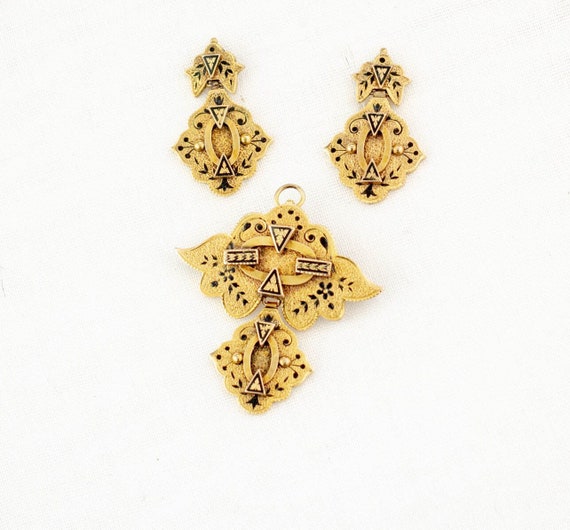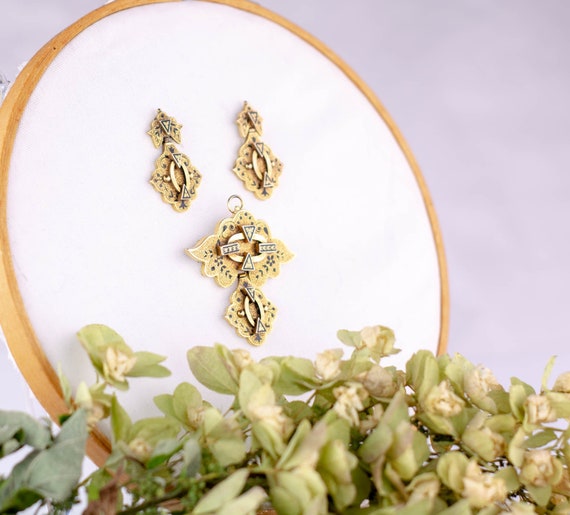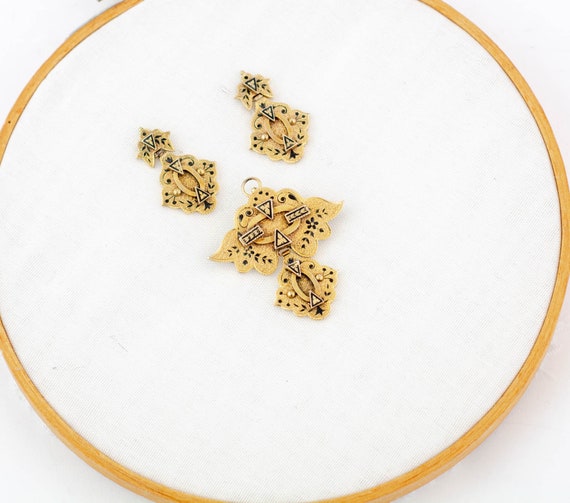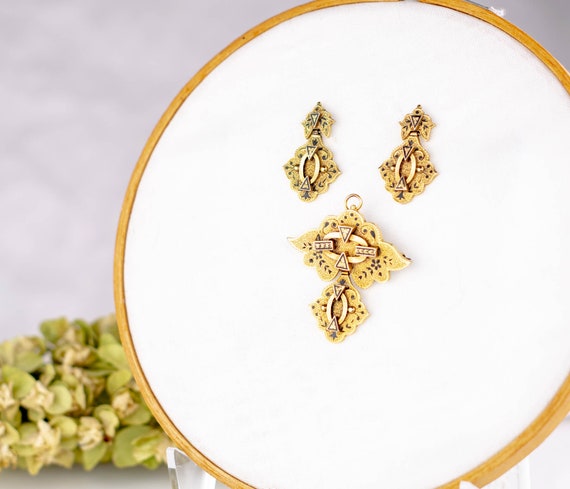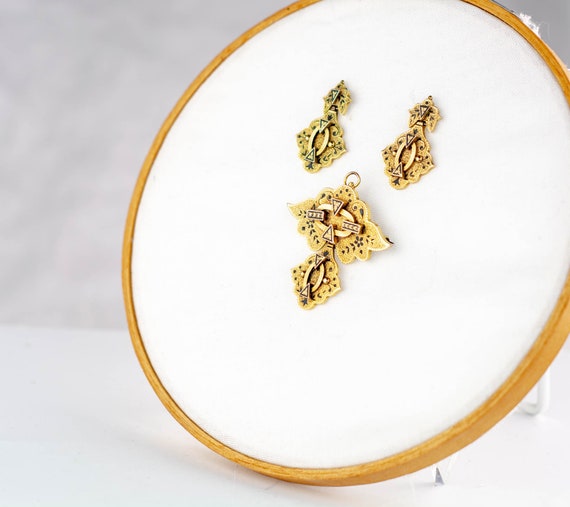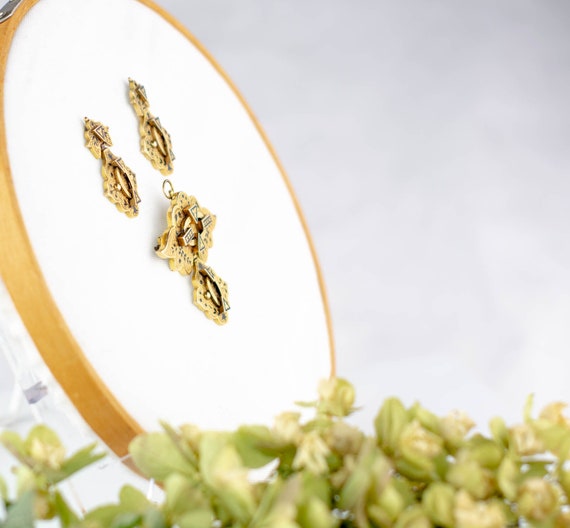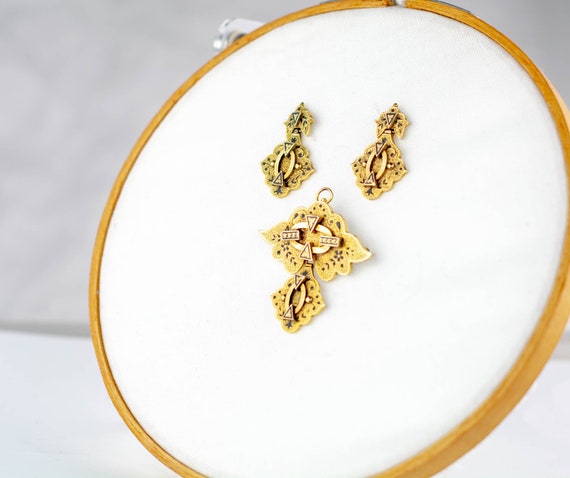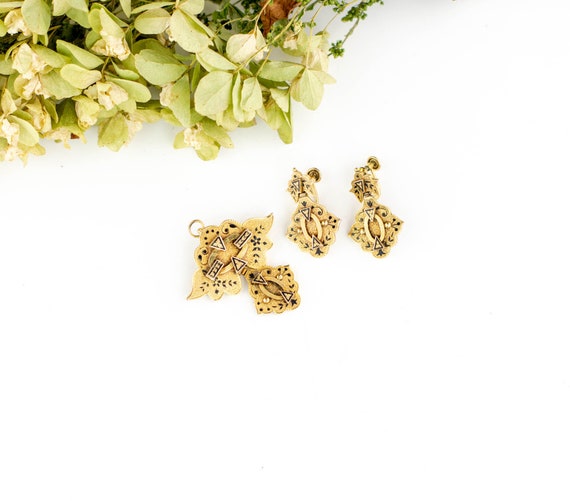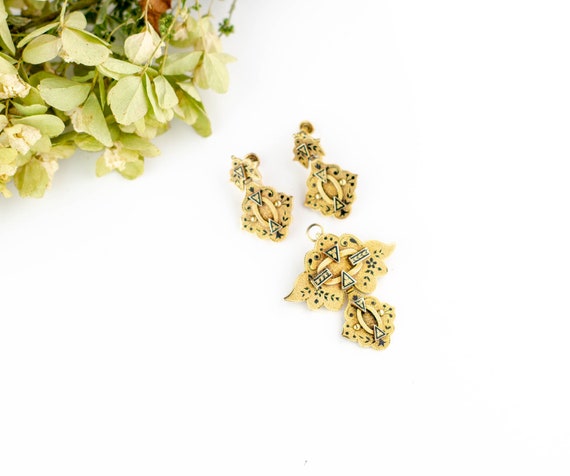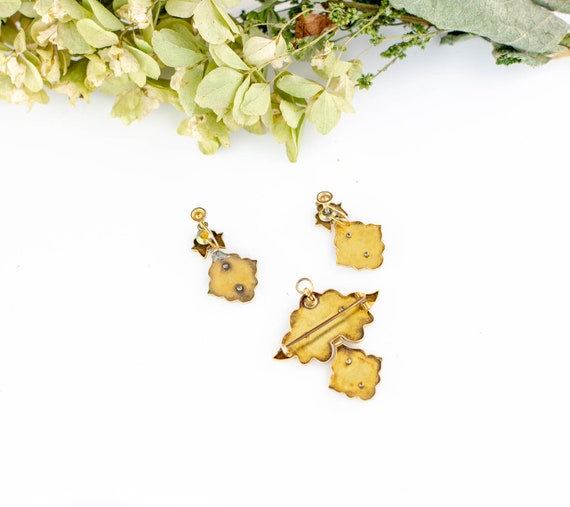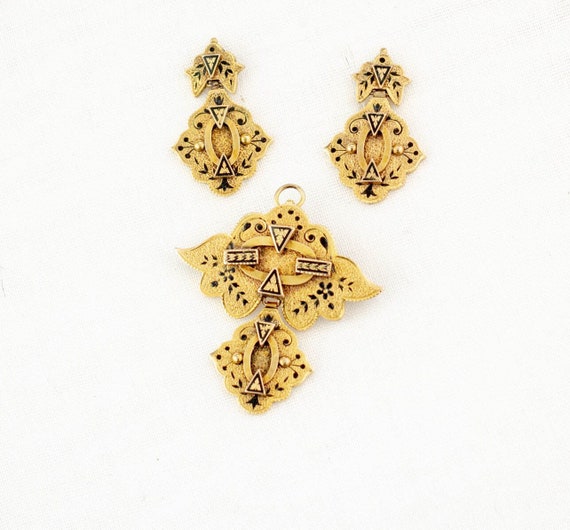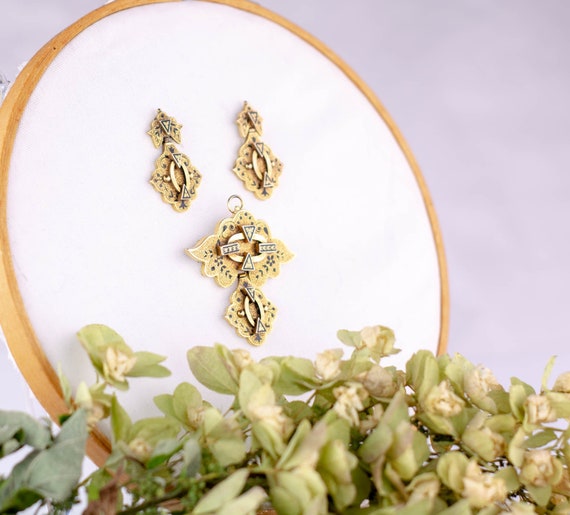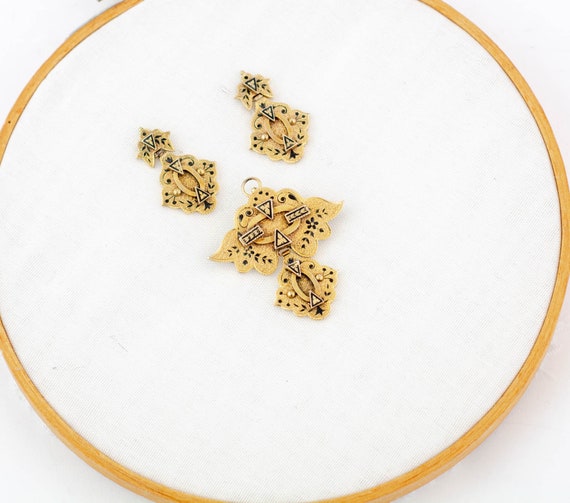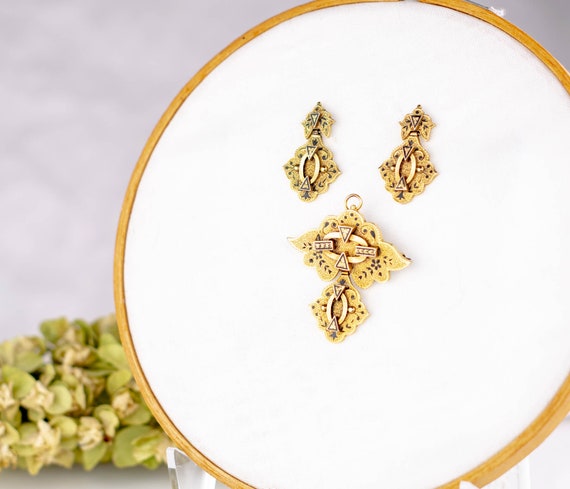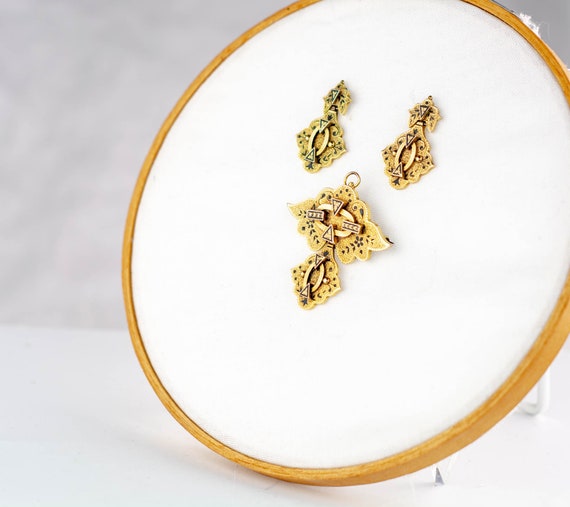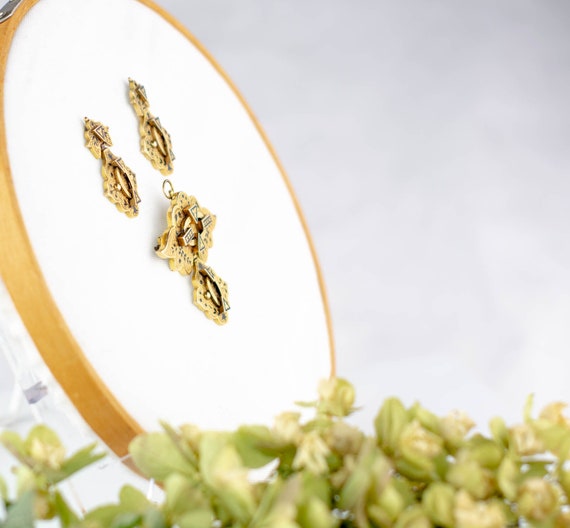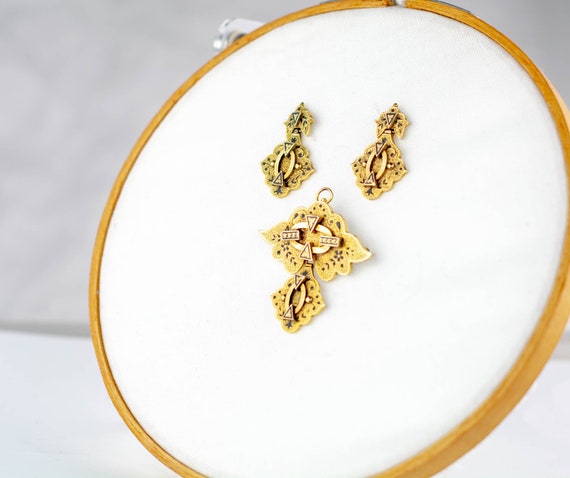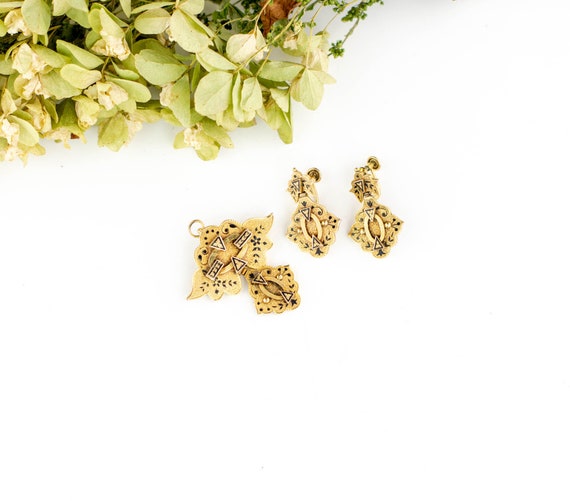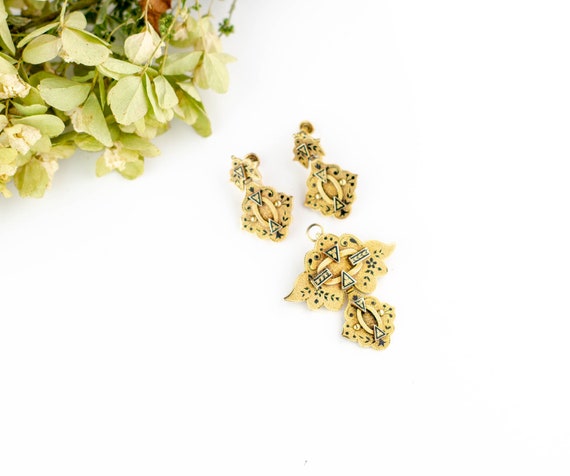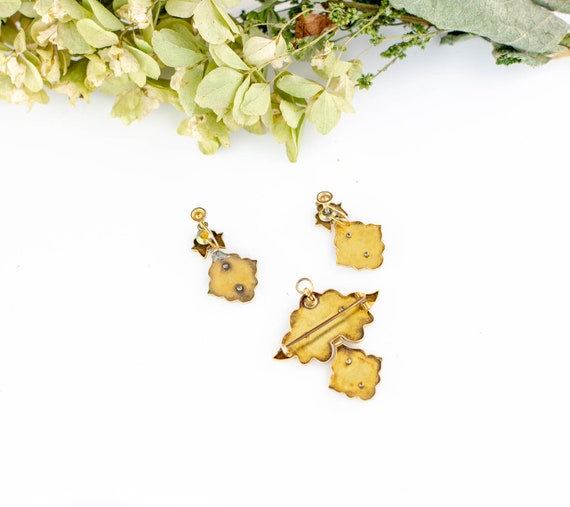 A very pretty 10k yellow gold antique Victorian demi-parure set or suite in the architectural or archaeological style of the late 1800s.
The pendant/ brooch combination has a concave center and features a fold down bail which is hidden when worn as a brooch. The brooch and earrings have deep engraving and hammering of the gold, and all feature classic Victorian taille d'epargne enamel work.
The brooch/pendant is approximately 1.65 inches north to south, 1.6 inches east to west at the widest point.
Each earring is approximately 1.5 inches north to south, 0.75 inches east to west at the wid…