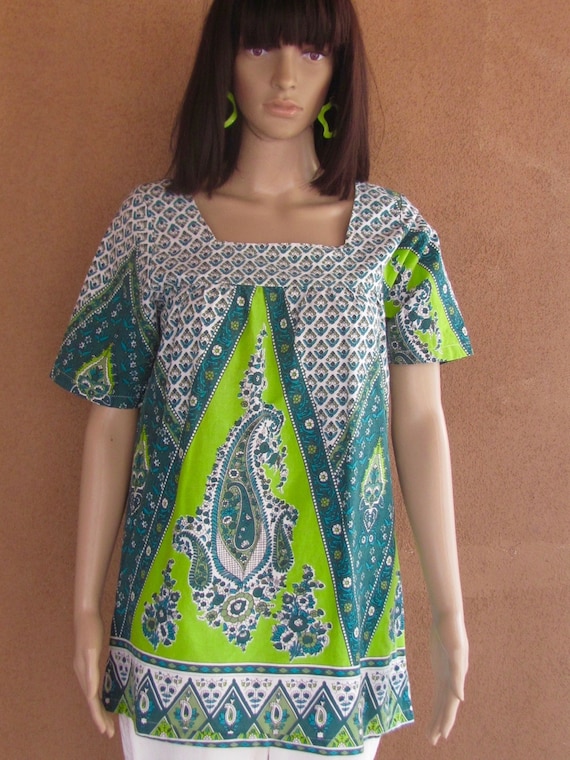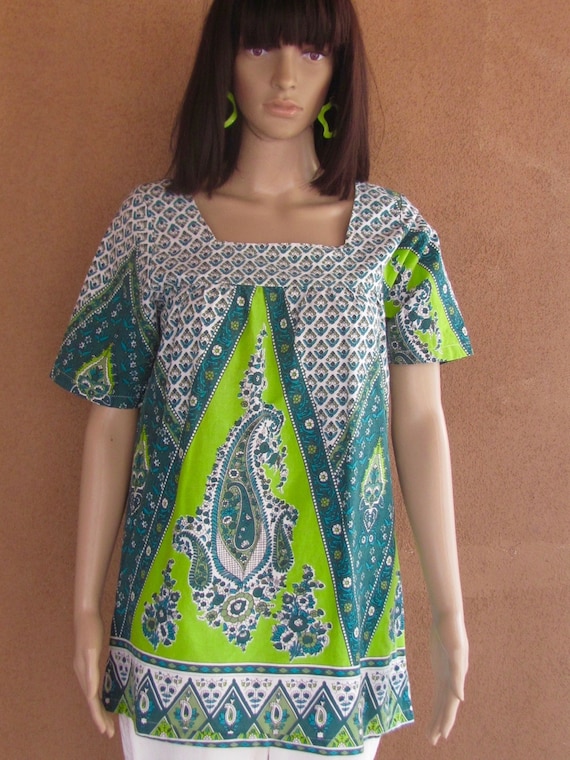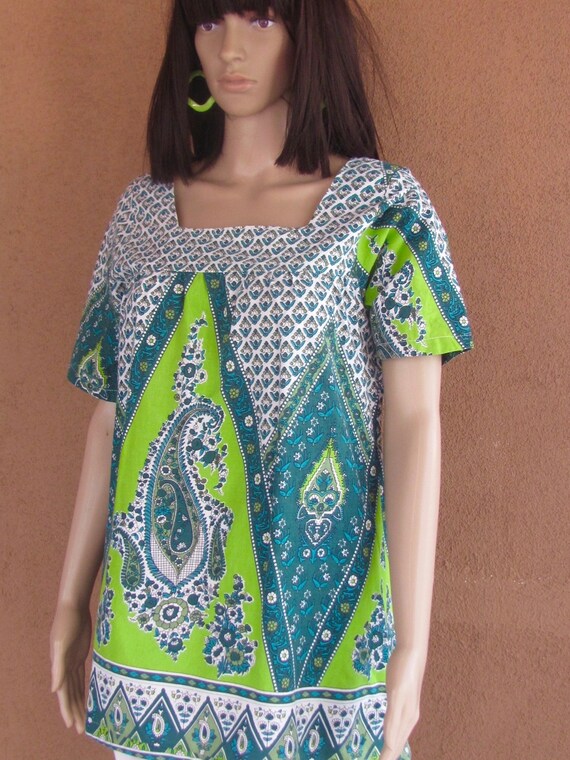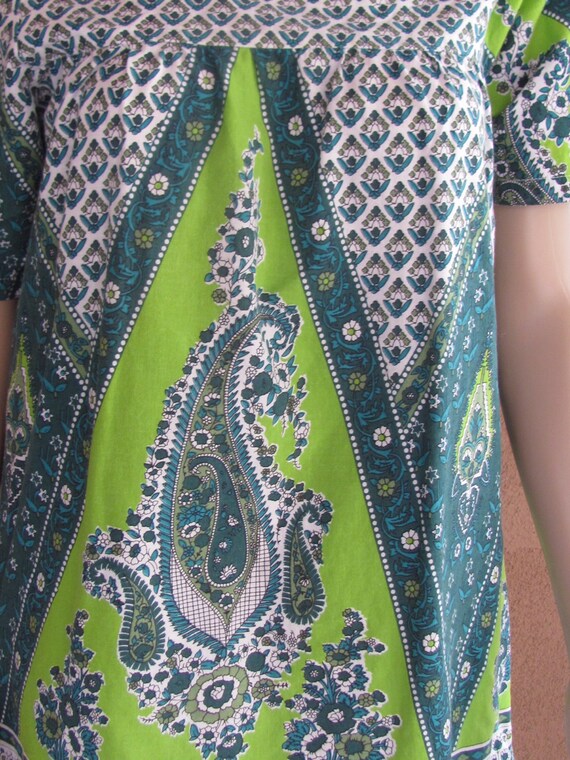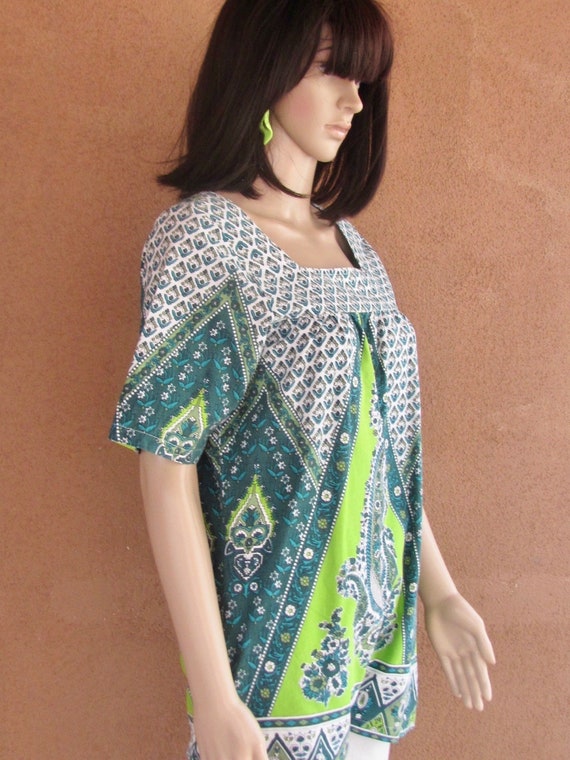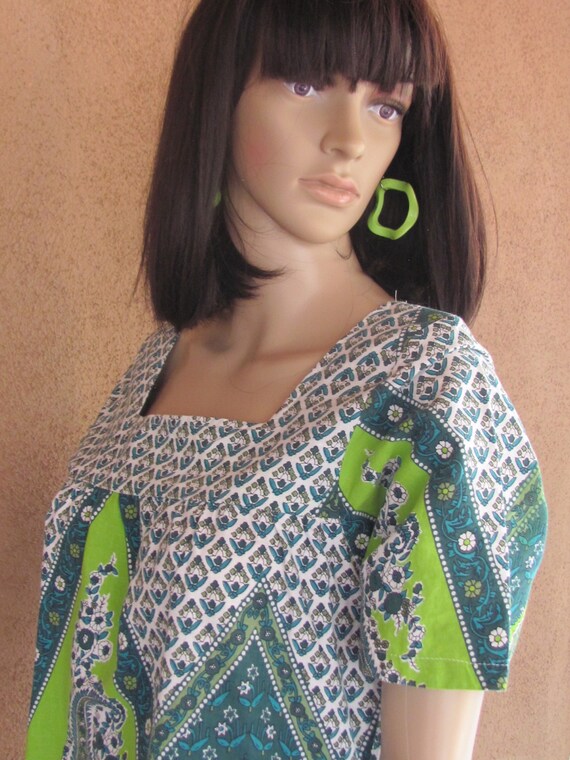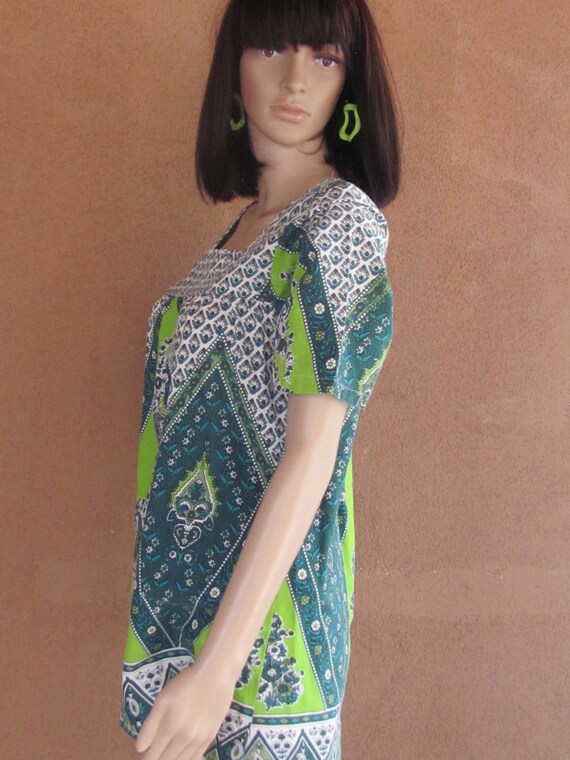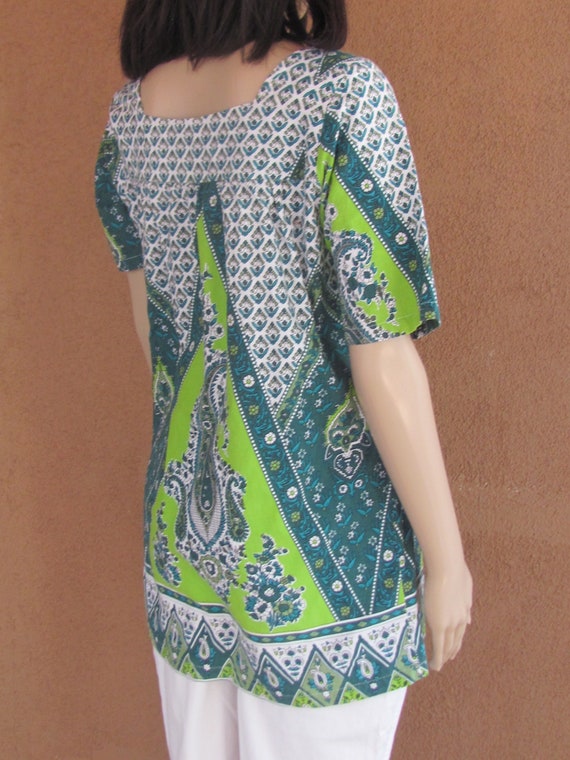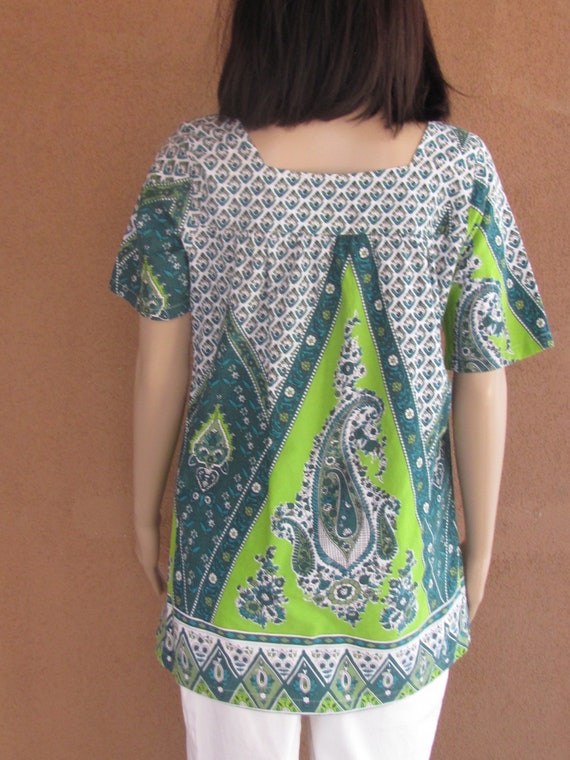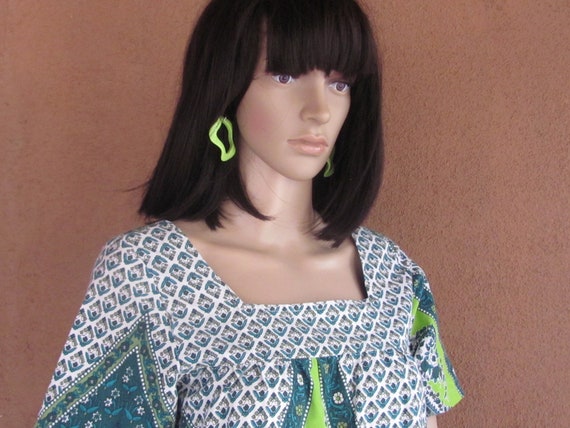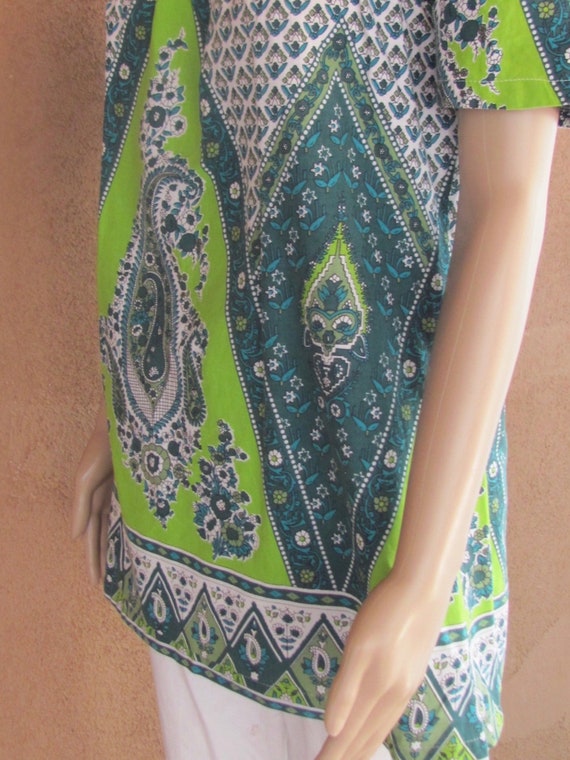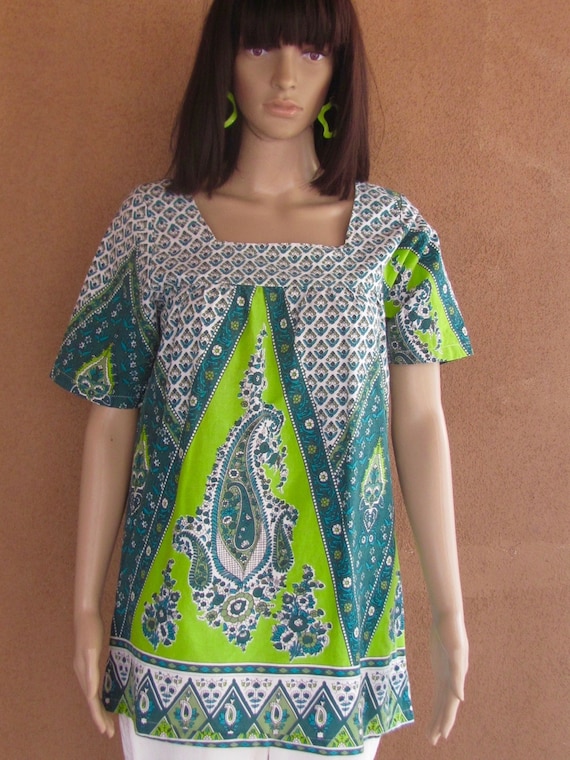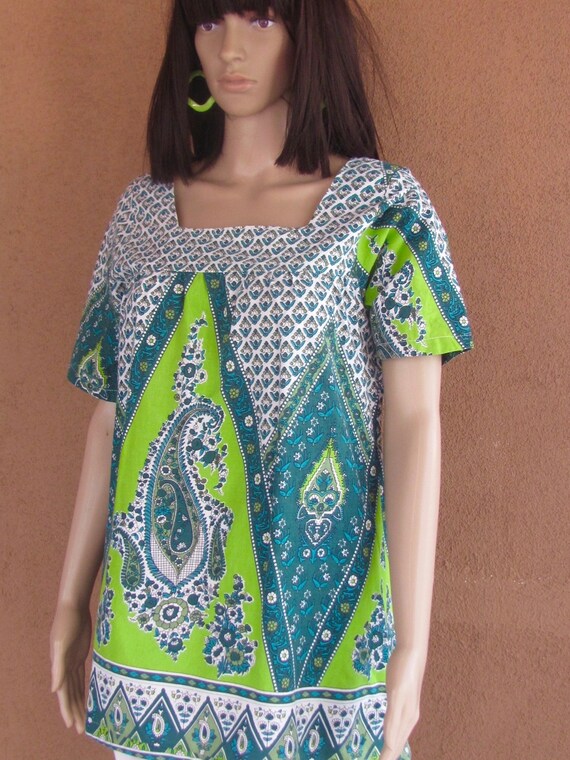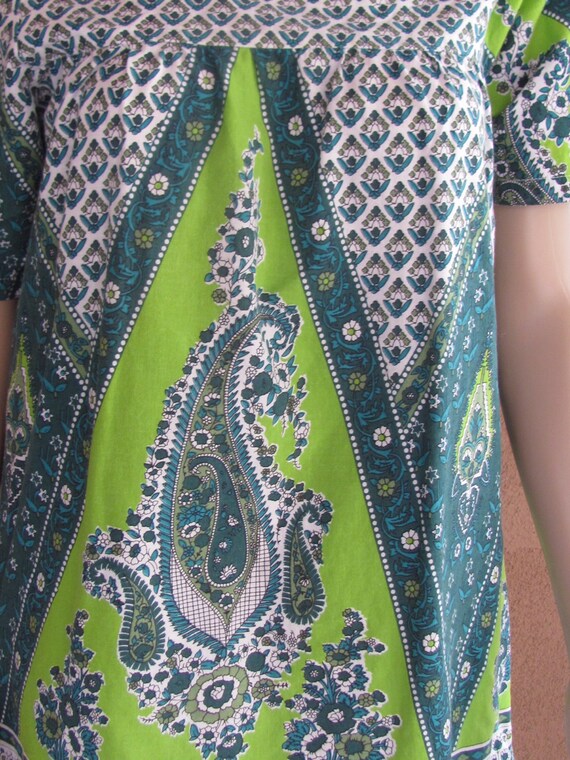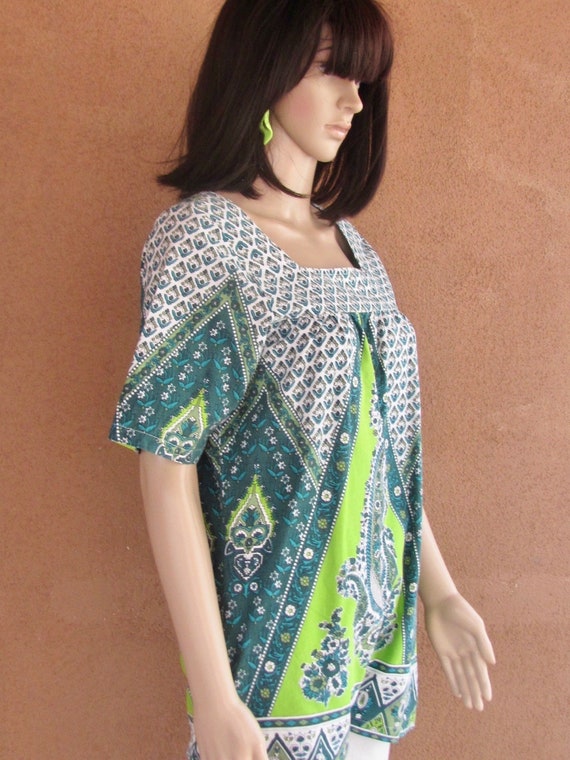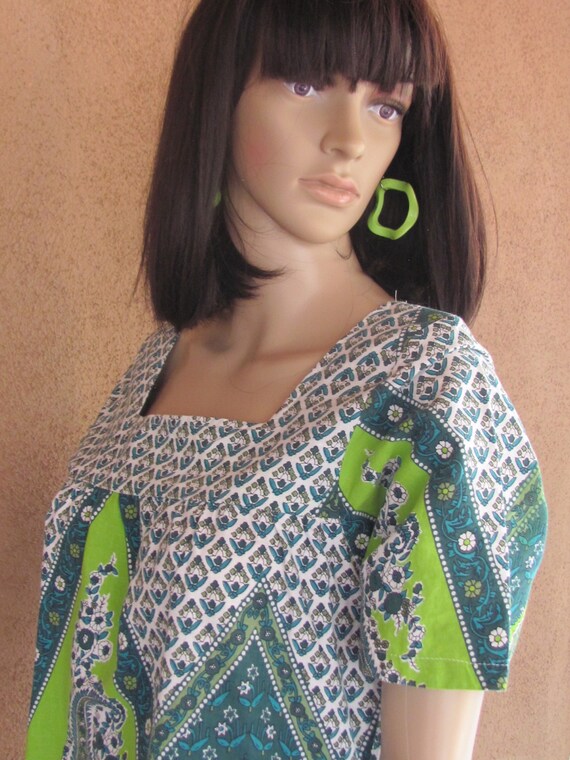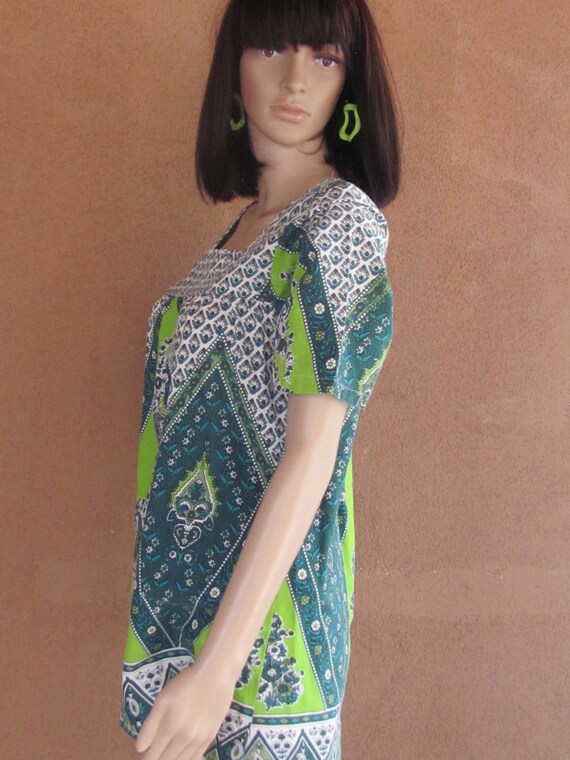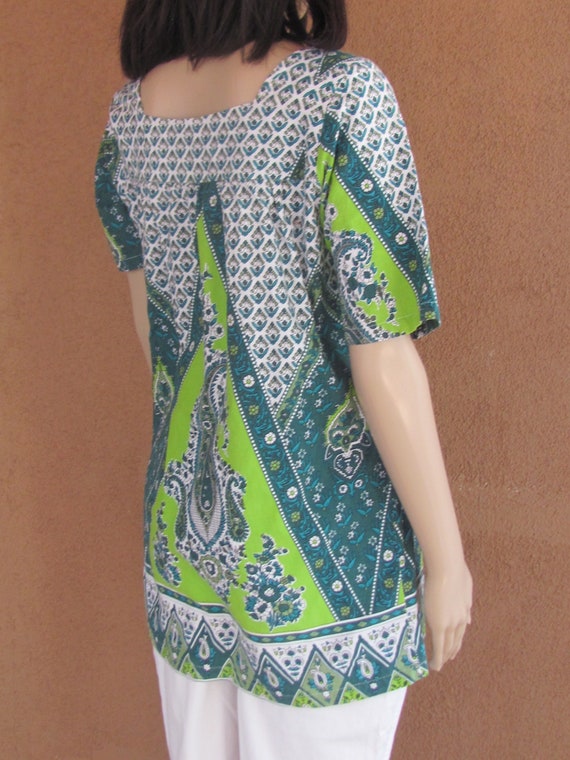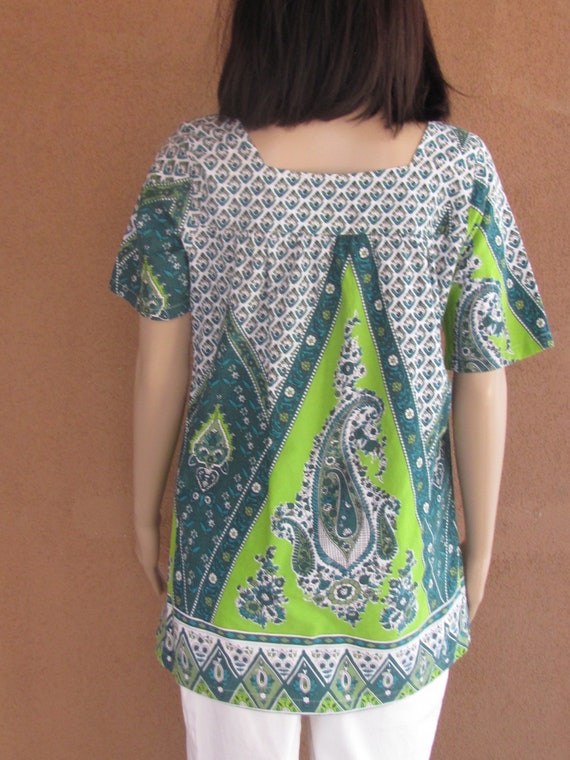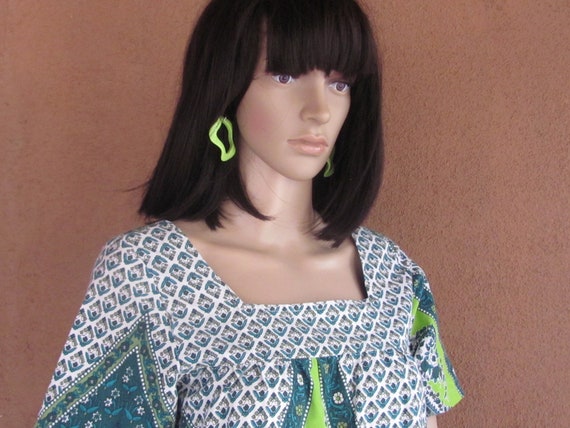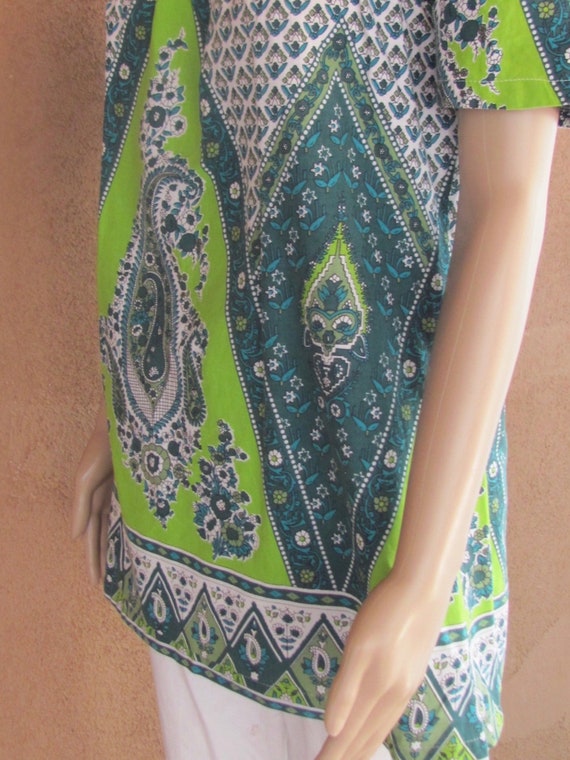 Ethnic style blouse (or VERY mini dress) with a square neck and short sleeves. Cotton with a mix of green paisley in greens, dark green, lime green, and a bit of white. The pattern and bright vivid colors reminds me of African fabric.
From the square neck, the blouse falls a little bell shape to the tight. Looks great with thighs !
Measurements are taken flat :
Bust : 36"
Length from the shoulders :27 1/2'
Sleeves length : 10"
Waist : 36"
Hips : 38"