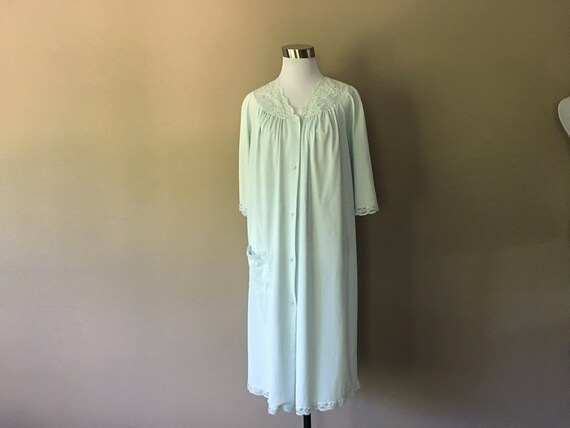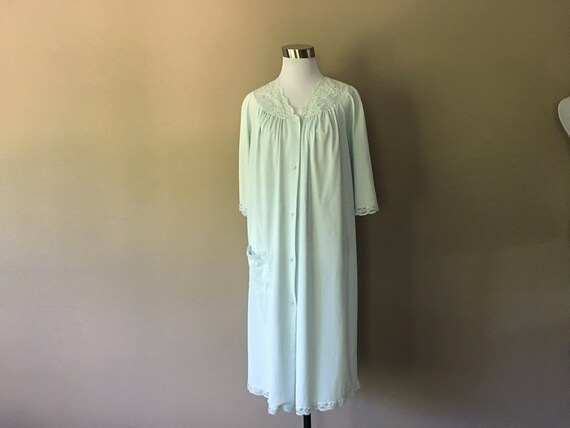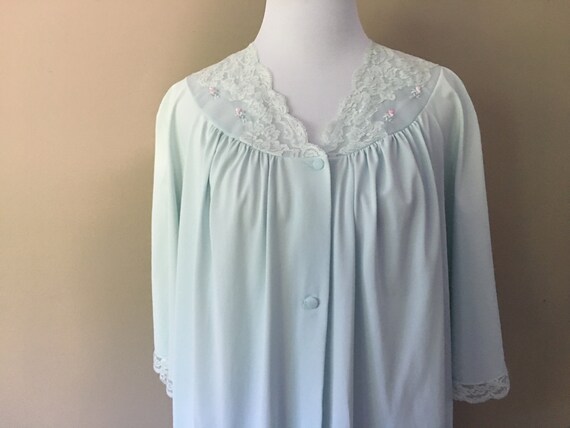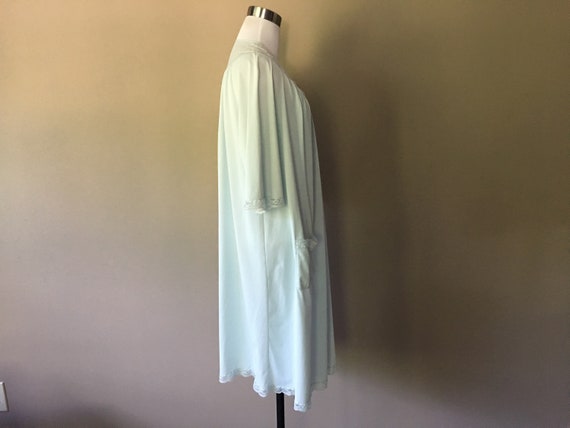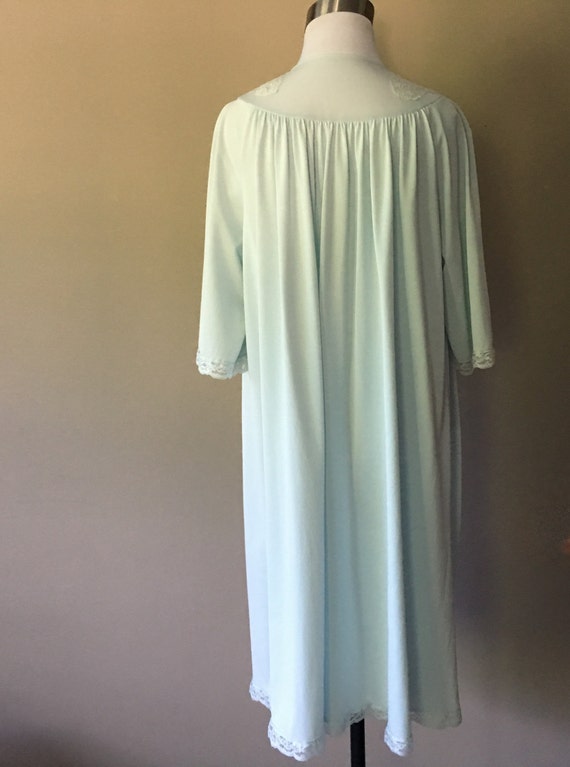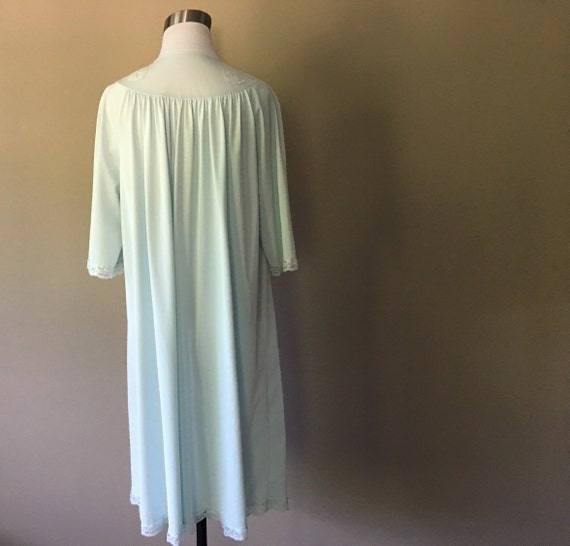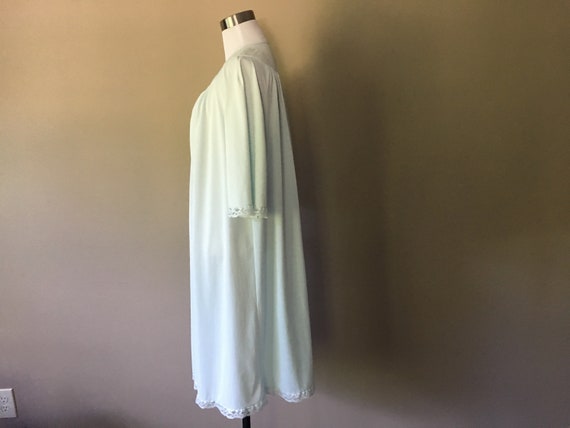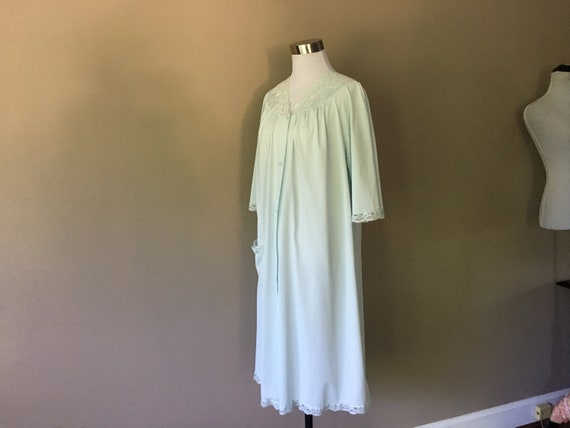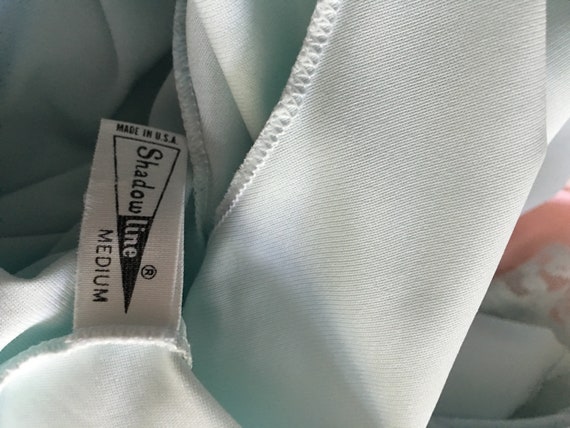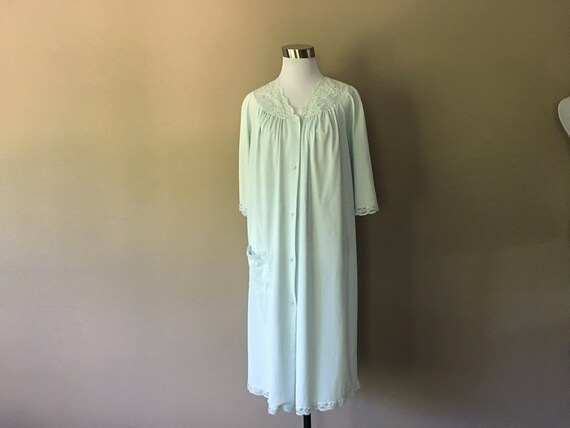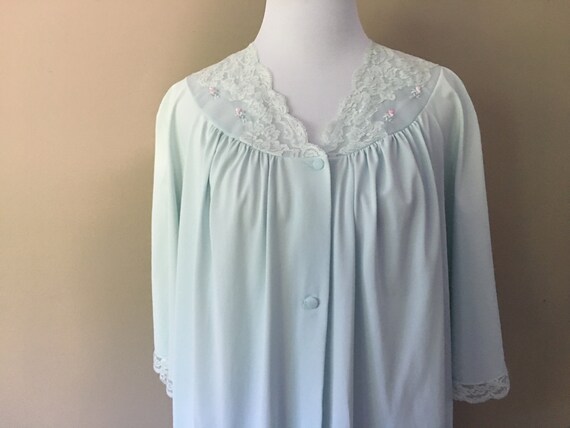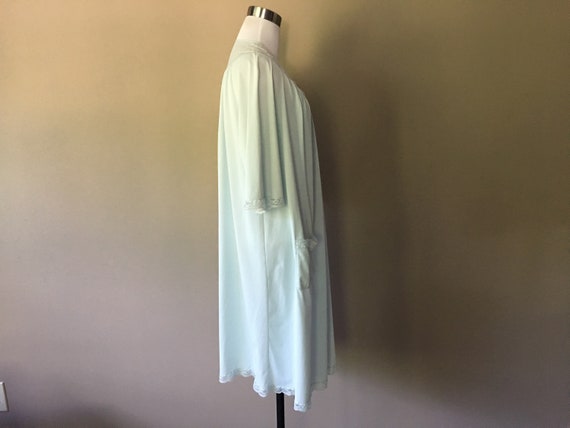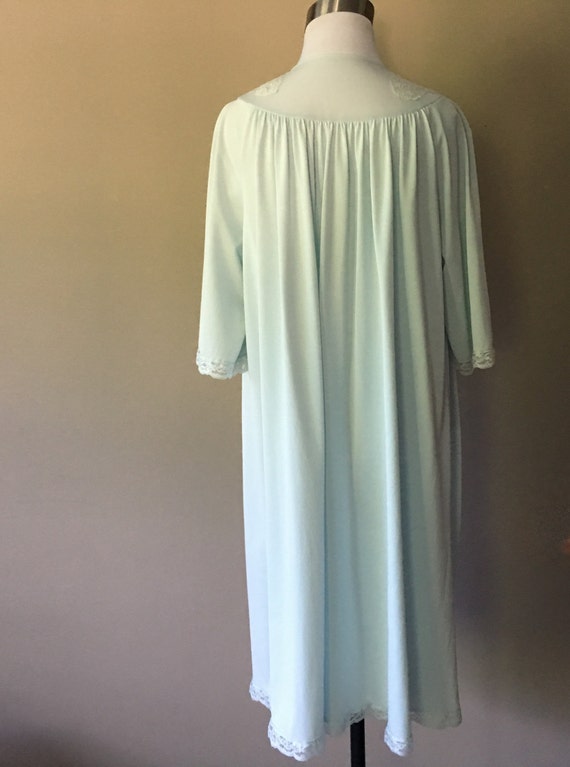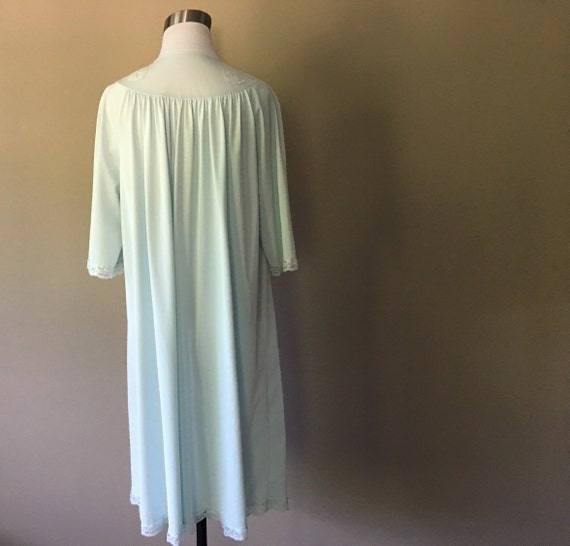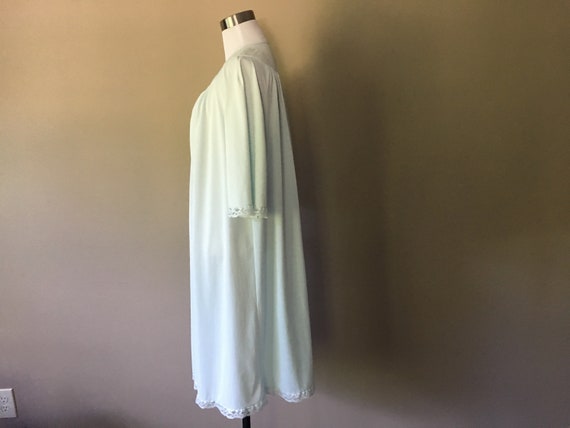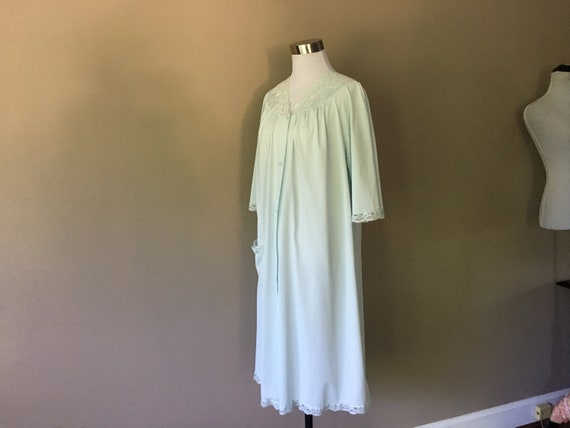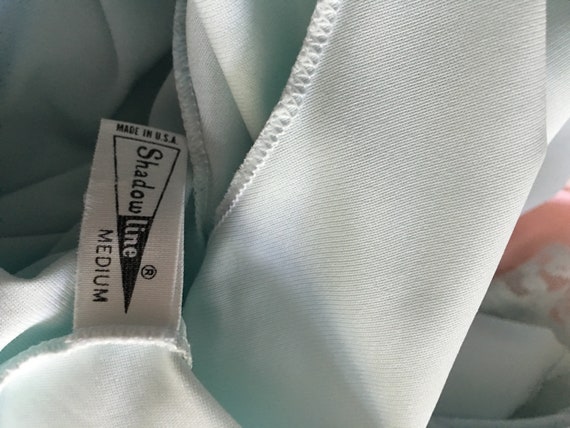 Medium Shadowline Blue Robe.
Freshly Laundered.
Shadowline Lingerie offers luxurious sleepwear, loungewear and intimate clothing.
Shadowline was a lingerie company, located in Morganton, North Carolina. It was founded in 1946 by Sherrod Salsbury, Jr. and the company remained in the hands of the Salsbury family, under the leadership of Sherrod Salsbury, III until 2009.
Shadowline garments are often hard to place a date upon, part due to the fact that if a garment sold well, the company continued production of it, sometimes for decades. The company has had the reputation of producing lingeri…